30. januar 2023
The Latest News from Mouser Electronics
Mouser Electronics, Inc. is focused on supplying 100% certified, genuine products from its manufacturing partners for electronic design engineers and buyers. Mouser introduces hundreds of new products each month and supports innovation by supplying engineers with the newest products, technologies and resources.
The news highlights from Mouser this week are:
New Manufacturers – Mouser Adds Over 55 New Manufacturers in 2022 to its Industry-Leading Line Card
Mouser added 59 new manufacturers to its industry-leading line card during 2022, significantly expanding product choices for design engineers and purchasing professionals around the world. By offering customers a wide selection of the most advanced technologies, Mouser helps designers avoid costly redesigns, manufacturing delays or even the termination of a project. Mouser works closely with its 1,200+ manufacturer partners to provide the fastest and easiest access to the industry's newest components. Throughout 2022, as many companies faced supply chain challenges, semiconductor and electronic component manufacturers counted on Mouser to successfully help them introduce their products into the global marketplace. Among the new manufacturer partners Mouser added in 2022 are: Allegro MicroSystems, Kingston, Amphenol LTD, Menlo Micro and Advanced Photonix.
Full press release here: https://eu.mouser.com/newsroom/publicrelations-new-suppliers-for-2022final/
New Product – Mouser Now Stocking ams OSRAM AS7343L 13-Channel Multi-Spectral Sensor
Mouser is now stocking the AS7343L 13-channel multi-spectral sensor from ams OSRAM. This compact sensor combines multi-channel colour analysis with XYZ sensor technology to match the human eye's perception of colour and light intensity. This multi-purpose sensor is ideal for colour analysis in applications which require frequent, accurate measurements. In agriculture, operators of greenhouses and indoor farms use colour analysis to optimise the spectral characteristics of horticultural lighting and to maximise yield and energy efficiency. Another application for this sensor is in smoke alarms and heat alarms for the detection of spectral smoke signatures. Spectral analysis by the AS7343L sensor can enable a smoke sensor to distinguish between different types of smoke, from burning wood to plastic or water vapor. The product is housed in a flat 3.1 mm x 2.0 mm x 1.0 mm package, ideal for space-constrained applications. When integrated into colorimeters, portable spectrometers, and consumer devices, the AS7343L gives added productivity, flexibility, and functionality to users in applications for colour matching, lighting control, and spectral analysis. The device is optimised for reflective, transmissive, and emissive measurements, including lateral flow test applications, fluid or reagent analysis, colour matching, and spectral identification in the visible range.
Full press release here: https://eu.mouser.com/newsroom/publicrelations-ams-osram-as7343l-sensor-2023final/
New Content Stream – Littelfuse and Mouser Offer Key Resources for Industrial Safety in Content Stream
Mouser announces the launch of a new content stream in collaboration with Littelfuse, offering a range of informational resources for arc flash and shock protection. The new content stream features a collection of articles, white papers, flyers, case studies, videos, and webcasts, giving designers and manufacturers the knowledge they need to protect against injury and electrocution. This industrial safety content stream includes a detailed white paper on using special-purpose, ground-fault circuit interrupters (GFCI) to prevent electrical shocks on industrial worksites. The content stream also features practical advice for design applications, including shock protection for commercial kitchens and food and beverage processing equipment. The industrial safety site also includes several informative videos, helping engineers to understand in minutes how to better protect themselves against electrical injuries. Mouser offers a wide selection of Littelfuse products, including circuit protection kits, current sensors, level controllers, and industrial relays. The SB5000 industrial shock block from Littelfuse offers current protection for all industrial environments, including outdoor worksites and high-temperature washdowns for food production.
Full press release here: https://eu.mouser.com/newsroom/publicrelations-littelfuse-industrial-safety-content-stream-2023final/
New Product – Mouser Now Stocking Samtec Flyover QSFP Cable Systems
Mouser is now shipping Flyover® QSFP (FQSFP) cable systems from Samtec. These high-performance cable systems provide improved signal integrity and architectural flexibility by flying critical data signals through low-loss, ultra-low skew twinax cable. These cable systems are designed for signal integrity-critical, 28 Gbps to 56+ Gbps applications and are compatible with all MSA QSFP pluggable transceivers. The FQSFP design, coupled with Eye Speed® twinax cable, provides improved signal integrity and increased signal path length at higher data rates, with up to 400 Gbps aggregate (112 Gbps PAM4). The cable systems simplify board layout and reduce thermal challenges, while direct attach contacts inside the connector body eliminate the transition board for optimised signal integrity. The Flyover design includes localised press-fit control and power contacts which reduce airflow impediments and eliminate the need for a secondary cable and connector. Dual-port architecture is supported for maximum density. These cable systems support many protocols, including Ethernet, USB 3.0, PCIe® 3.0 and 4.0, IB FDR, IB EDR, optical, SAS, SATA, and more, perfect for applications such as data centres, high-speed networking, digital video, and communications.
Full press release here: https://eu.mouser.com/newsroom/publicrelations-samtec-fqsfp-cable-systems-2023final/
New Product – Mouser Now Stocking Renesas Electronics RZ/Five-RISC-V Microprocessor for IoT Endpoint and Industrial Gateway Apps
Mouser is now stocking the RZ/Five-RISC-V microprocessor (MPU) from Renesas Electronics. Expanding upon Renesas' previously available Arm® CPU core–based MPUs, the RZ/Five is the first general-purpose MPU on the market based on an Andes AX45MP utilising a RISC-V CPU instruction set architecture (ISA). The enhanced 64-bit RISC-V MPU offers users greater flexibility by providing the tools and building blocks to help get designs to market faster, including support through Renesas' RZ Partner Ecosystem. This microprocessor is a single-core, 64-bit processor with a maximum operating frequency of 1 GHz. The MPU has 128KB of internal SRAM with ECC and 16-bit DDR4-1600 or DDR3L-1333 memory interfaces with in-line ECC supporting up to 4GB of RAM. Peripheral functions include support for multiple interfaces, including two Gigabit Ethernet MAC channels, two USB 2.0 channels, and two serial CAN/CAN-FD interfaces. Additional features of the RZ/Five include a 2-channel, 12-bit ADC, thermal sensor, four I2C interfaces, three SPI interfaces, and GPIOs. The microprocessor is available in either a 13 mm x 13 mm BGA-361 or an 11 mm x 11 mm BGA-266 package. The BGA-361 option includes a 2-channel Gigabit Ethernet Interface, whereas the BGA-266 option includes a 1-channel Gigabit Ethernet Interface. Both packages feature a 0.5 mm pitch. Explicitly developed for Internet of Things (IoT) endpoint devices, the RZ/Five-RISC-V microprocessor is ideally suited for applications such as Industrial IoT (IIoT) or industrial gateways used for entry-class social infrastructure control and industrial control, respectively.
Full press release here: https://eu.mouser.com/newsroom/publicrelations-renesas-rz-five-risc-v-mpu-2022final/
To see more new products and Mouser news, go to https://eu.mouser.com/pressroom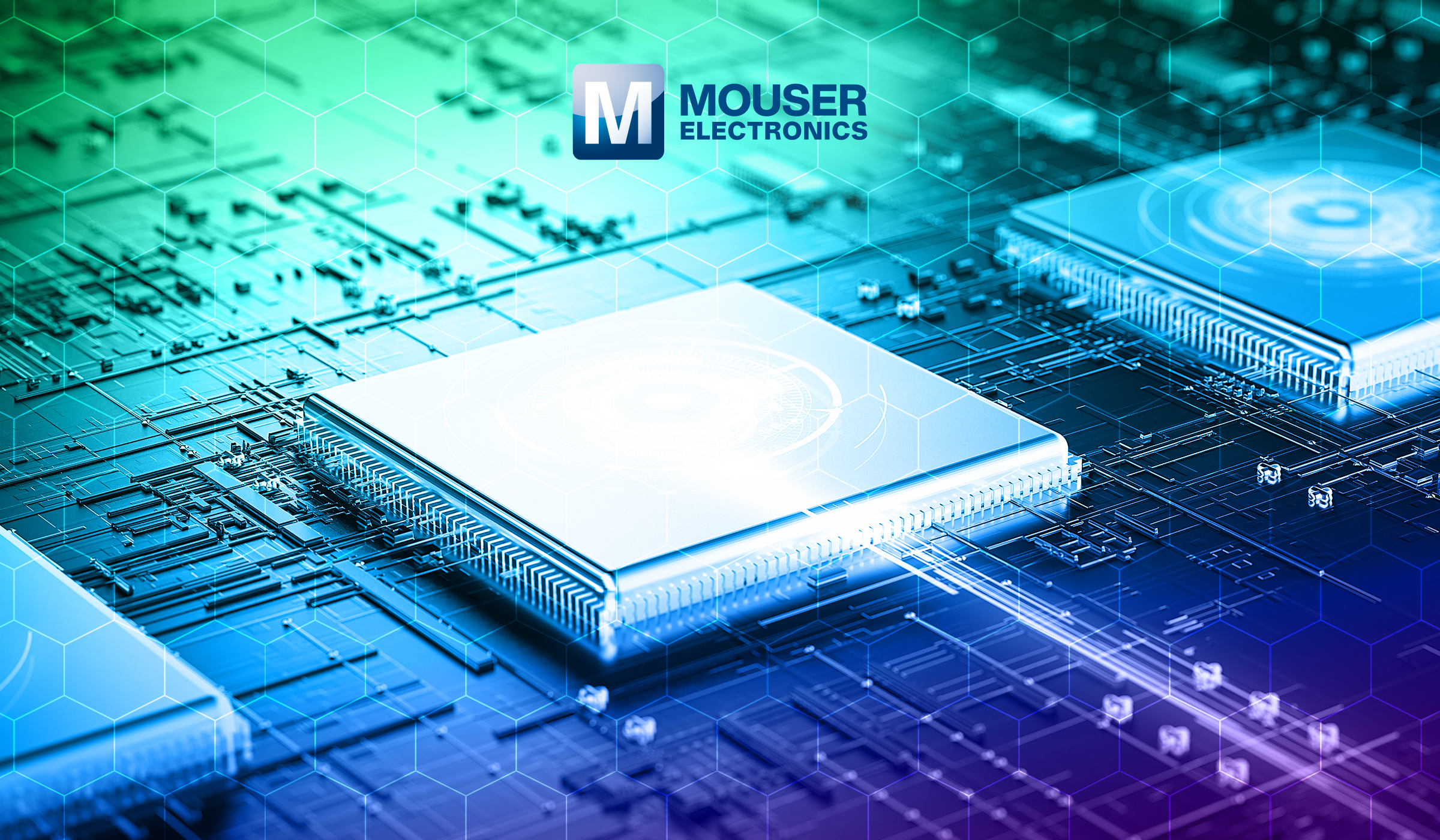 About Mouser Electronics
Mouser Electronics, a Berkshire Hathaway company, is an authorised semiconductor and electronic component distributor focused on New Product Introductions from its leading manufacturer partners. Serving the global electronic design engineer and buyer community, the global distributor's website, mouser.com, is available in multiple languages and currencies and features more than 6,8 million products from over 1.200 manufacturer brands. Mouser offers 27 support locations worldwide to provide best-in-class customer service in local language, currency and time zone. The distributor ships to over 650.000 customers in 223 countries/territories from its 93.000 square-meter, state-of-the-art facilities in the Dallas, Texas, metro area. For more information, visit https://www.mouser.com/