I Glostrup/Albertslunds industrikvarter finder man det store, internationale DOLL-projekt, Danish Outdoor Lighting Lab. Over rundt regnet 10 kilometer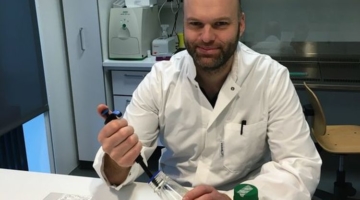 Jens Muff og Jens Laurids Sørensen fra AAU Esbjerg er i gang med at ændre den måde, vi kommer til at fremstille batterier på i fremtiden. Som de første i verden har de to forskere er sammen med en lille gruppe ph.d.-studerende ved at udvikle en metode til at fremstille batterier af biologisk materiale fra […]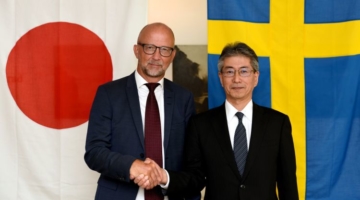 Cosel Co, Ltd fortæller, at koncernen har opkøbt Powerbox Group. Powerbox Group beskæftiger med sine datterselskaber 120 ansatte og har en omsætning på mere end 40 millioner € i ialt 15 lande. Med designcentre i Sverige (HQ), Tyskland og Holland samt kontorer flere steder i Europa, USA, Kina og Australien har Powerbox Group specialiseret sig […]
Med mindre end tre måneder til dørene åbnes til E-18, har en af elektronikbranchens helt store virksomheder meldt sin ankomst som udstiller i Odense Congress Center d. 11. – 13.

/Nyheder
INTERNATIONAL NEWS (in English)
Pickering Electronics, has announced industry's smallest reed relay. The Series 124 is part of Pickering's new ultra-high density 4mm2 reed relay range product line, which takes up the minimum board
STMicroelectronics' STCH03 offline Pulse-Width Modulation (PWM) controller combines high integration with accurate constant-current output using primary-side regulation enabling economical mobile
Xilinx, Inc. and Daimler AG today announced that the two companies are collaborating on an in-car system using Xilinx technology for artificial intelligence (AI) processing in automotive applications.
Atlantik Elektronik, provider of innovative memory solutions, presents the W74M Authentication flash memory family from Winbond Electronics Corporation. Winbond's Authentication flash memory product
Fairview Microwave Inc. has just introduced a new family of coaxial surge protectors that were developed to protect wired and wireless communications equipment from indirect lightning strikes and