9. november 2022
The Latest News from Mouser Electronics
Mouser Electronics, Inc. is focused on supplying 100% certified, genuine products from its manufacturing partners for electronic design engineers and buyers. Mouser introduces hundreds of new products each month and supports innovation by supplying engineers with the newest products, technologies and resources.
The news highlights from Mouser this week are:
New eBook – STMicroelectronics and Mouser Explore Future of Responsive AI at the Edge in New eBook
Mouser announces a new eBook in collaboration with STMicroelectronics (ST), exploring the development of artificial intelligence (AI) and machine learning (ML) at the edge. In Intelligence at the Edge, subject matter experts from Mouser and ST offer deep analyses of the challenges and applications for AI and ML development at the edge. The eBook examines how AI-driven technology and devices will eventually transform the ways in which we live and work, leading to increase productivity, enhanced quality of life, and greater environmental sustainability. The eBook also highlights that cloud AI applications demand tremendous resources in terms of power, bandwidth, and data, while also posing important questions regarding privacy and security. It features a range of articles, infographics, and videos on topics such as intelligent sensors, embedded neural networks, and responsive AI. Intelligence at the Edge offers direct links to more than a dozen relevant solutions from ST, including the STM32U5 series of ultra-low-power microcontrollers and the NanoEdge™ AI Studio.
Full press release here: https://eu.mouser.com/newsroom/publicrelations-stmicro-intelligence-edge-ebook-2022final/
New Resources – Engineers Turn to Mouser Electronics for In-Depth RF Wireless Design Resources
Mouser empowers engineering professionals to further their RF wireless solution designs with extensive informational resources. Mouser's wide range of content gives designers insight into industry hot topics and trends like the next generation of Wi-Fi and the future of ultra-wideband (UWB) technologies and also allows professionals to explore a variety of technologies and applications associated with 5G, LPWAN, Bluetooth®, LoRa, connected vehicles and more. With a wealth of blogs, articles and featured products, engineers can equip themselves with the latest resources to guide them through every stage of the RF wireless design process. Mouser stocks a wide selection of solutions for RF wireless applications including, the Qorvo DWM3000 RF module, the Microchip Technology ATA835x UWB transceivers and the Silicon Labs BG22 Explorer Kit.
Full press release here: https://eu.mouser.com/newsroom/publicrelations-rf-wireless-focus-2022final/
New Award – Mouser Named 2022 Qorvo Global Distributor of the Year
Mouser is very pleased to announce it has received the 2022 Global Distributor of the Year — Pinnacle Award from Qorvo®, a leading global provider of connectivity and power solutions. Chosen by Qorvo's executive sales team, the award recognises Mouser for its role in strengthening Qorvo's leadership in cellular and broadband networking, the Internet of Things, and defence and aerospace applications. Together, Mouser and Qorvo deliver a range of solutions for next-generation applications, including 5G, Wi-Fi, ultra-wideband technology, and power management.
Full press release here: https://eu.mouser.com/newsroom/publicrelations-qorvo-distributor-year-award-2022final/
New Sponsorship – Mouser Electronics Sponsors MATHCOUNTS Program, Investing in Future Generations of Tech Leaders
Mouser proudly announces its sponsorship of MATHCOUNTS. With nearly 90,000 students from 5,000 schools around the United States, MATHCOUNTS challenges students to learn, discover and solve mathematical challenges through live competitions at the school, chapter, state and national levels. Mouser's commitment to education runs deep as for many years, Mouser has been a major sponsor of FIRST® Robotics at the local, state and international levels by supporting the robot-building competitions and local teams. Mouser also supports local teachers and students with technology grants to enhance science, technology, engineering and math (STEM) education.
Full press release here: https://eu.mouser.com/newsroom/publicrelations-mouser-mathcounts-sponsorship-2022final/
New Products – Mouser Stocks Industry's Widest Selection of KYOCERA AVX Products
Mouser is an authorised global distributor of solutions from KYOCERA AVX, a global manufacturer of advanced electronic components engineered to accelerate technological innovation and build a better future. With almost 20,000 KYOCERA AVX products in stock — including products from their group companies and KYOCERA SLD Laser — Mouser offers a wide portfolio of the company's newest solutions to help buyers and engineers bring their products to market. Some of the latest and most popular KYOCERA AVX products available include: the LaserLight surface mount devices (SMDs), the KYOCERA AVX evaluation board for antenna band-switching and the AHA and AHC series SMD aluminium hybrid capacitors.
Full press release here: https://eu.mouser.com/newsroom/publicrelations-kyocera-avx-authorized-distributor-2022final/
To see more new products and Mouser news, go to https://eu.mouser.com/pressroom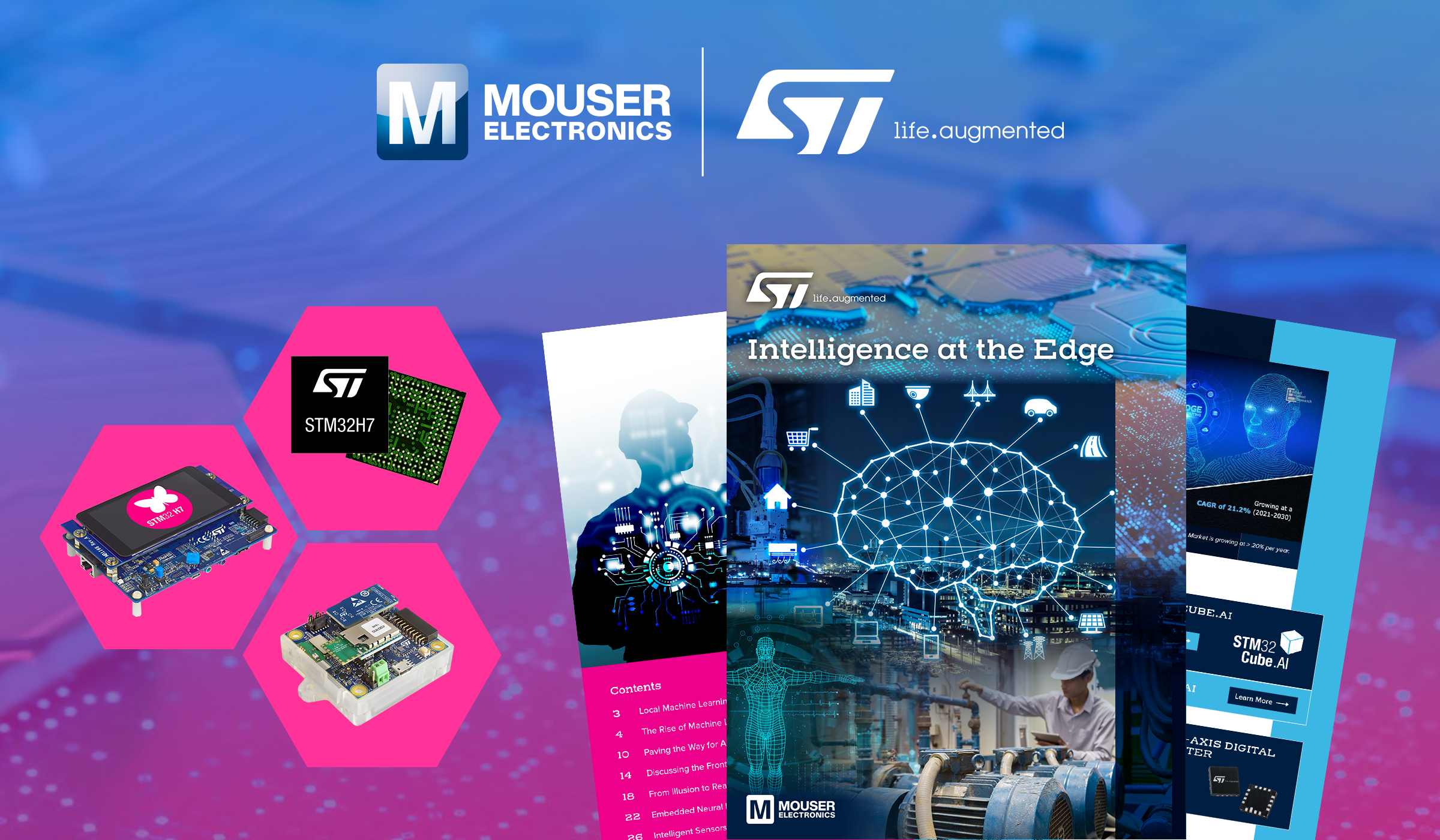 As a global authorised distributor, Mouser offers the world's widest selection of the newest semiconductors and electronic components — in stock and ready to ship™. Mouser's customers can expect 100% certified, genuine products that are fully traceable from each of its manufacturer partners. To help speed customers' designs, Mouser's website hosts an extensive library of technical resources, including a Technical Resource Centre, along with product data sheets, supplier-specific reference designs, application notes, technical design information, engineering tools and other helpful information.
About Mouser Electronics
Mouser Electronics, a Berkshire Hathaway company, is an authorised semiconductor and electronic component distributor focused on New Product Introductions from its leading manufacturer partners. Serving the global electronic design engineer and buyer community, the global distributor's website, mouser.com, is available in multiple languages and currencies and features more than 6,8 million products from over 1.200 manufacturer brands. Mouser offers 27 support locations worldwide to provide best-in-class customer service in local language, currency and time zone. The distributor ships to over 650.000 customers in 223 countries/territories from its 93.000 square-meter, state-of-the-art facilities in the Dallas, Texas, metro area. For more information, visit https://www.mouser.com/.