28. september 2022
The Latest News from Mouser Electronics
Mouser Electronics, Inc. is focused on supplying 100% certified, genuine products from its manufacturing partners for electronic design engineers and buyers. Mouser introduces hundreds of new products each month and supports innovation by supplying engineers with the newest products, technologies and resources.
The news highlights from Mouser this week are:
New Product –TI's BUF802 Buffering Op Amp Removes Complexity in Measurement DAQ Front Ends Now at Mouser
Mouser is now stocking the BUF802 high-speed buffering operational amplifier from Texas Instruments (TI). The BUF802 exponentially increases signal bandwidth in data acquisition systems, enabling design engineers to scale front-end designs across multiple data-acquisition applications for a variety of test and measurement applications, including oscilloscopes, active probes and high-frequency data-acquisition systems. This product is a high-input-impedance (Hi-Z), open-loop, unity gain buffer amplifier with a JFET-input stage that offers the industry's widest bandwidth, capable of supporting frequency bandwidths up to 3.1 GHz. Replacing complex and costly ASIC-based design implementations, this amplifier integrates features of discrete components in a single chip that increases bandwidth tenfold compared to FET-input amplifiers. This performance lets design engineers leverage higher signal throughput with minimal input settling time, leading to faster throughput and improved accuracy in higher-frequency signal measurement.
Full press release here: https://eu.mouser.com/newsroom/publicrelations-texas-instruments-buf802-buffering-amp-2022final/
New Episode – Mouser Dives into the Possibilities of Private 5G Networks in Fifth Empowering Innovation Together Episode
Mouser has announced the next chapter of its award-winning Empowering Innovation Together™ program. The new instalment explores the business use case of non-public 5G networks for industrial IoT deployments, which can be independently owned, managed and secured through 5G New Radio (NR) Release 16. 5G NR offers licensed and unlicensed spectrums in the sub-1 GHz, sub-6 GHz, 24 GHz to 29 GHz, and 37 GHz to 43 GHz bands. Through unlicensed spectrums like General Authorization Access (GAA) of the Citizens Broadband Radio Services (CBRS) in the 3550-3700 MHz (3.5 GHz) band, organisations can take advantage of a seemingly unlimited combination of IoT applications without the time and expense of licensing. The Private 5G Networks instalment is sponsored by Amphenol RF, Analog Devices, Intel®, Molex, RECOM and AMD Xilinx. The new instalment features a new episode of The Tech Between Us podcast, a new Then, Now & Next video and other exclusive content, giving audiences a deeper look at case studies and real-life examples of non-public 5G networks for industrial deployments, which makes secure data available on-site and improves latency for applications within industrial facilities.
Full press release here: https://eu.mouser.com/newsroom/publicrelations-eit-ep5-private-5g-2022final/
New Product – Mouser Now Stocking Qorvo QPA1314T 55 W GaN Power Amp for RF Satellite Communication
Mouser is now stocking the QPA1314T power amplifier (PA) from Qorvo®. Manufactured using Qorvo's production 0.15 μm gallium nitride-on-silicon carbide (GaN-on-SiC) process (QGaN15) and mounted to a high thermal conductivity tab, this high-power MMIC amplifier features an extended frequency range of 12.75 to 15.35 GHz and achieves 55 W of saturated output power in its standard range of 13.75 to 14.5 GHz. The device integrates DC blocking capacitors on both the input and output ports and is fully matched to 50 ohms to simplify system integration. Optimised for RF satellite and radar communications, the QPA1314T is lead-free, halogen-free, RoHS compliant, and 100% DC and RF tested on-wafer to ensure compliance to electrical specifications.
Full press release here: https://eu.mouser.com/newsroom/publicrelations-qorvo-qpa1314t-power-amp-2022final/
To see more new products and Mouser news, go to https://eu.mouser.com/pressroom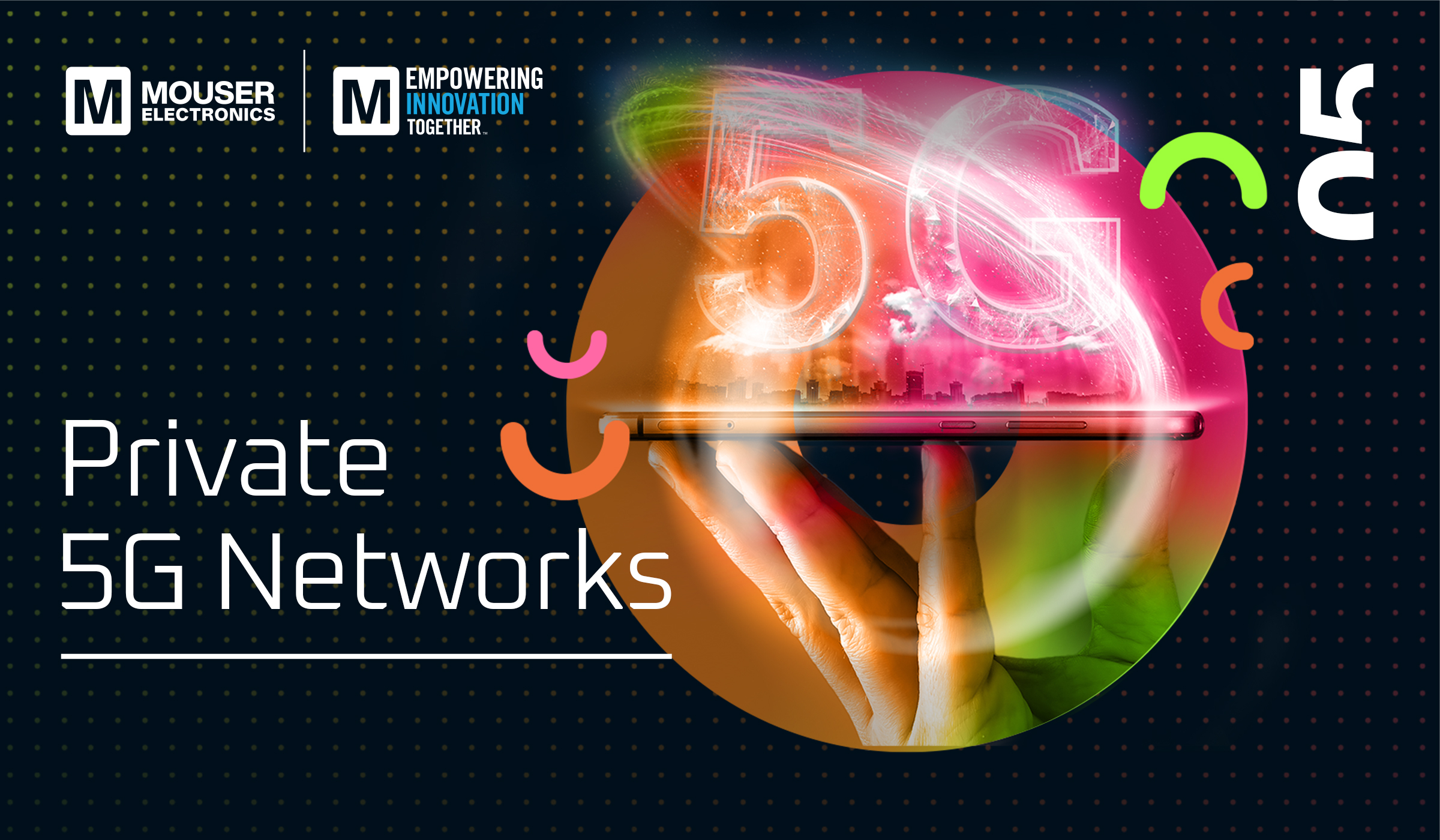 As a global authorised distributor, Mouser offers the world's widest selection of the newest semiconductors and electronic components — in stock and ready to ship™. Mouser's customers can expect 100% certified, genuine products that are fully traceable from each of its manufacturer partners. To help speed customers' designs, Mouser's website hosts an extensive library of technical resources, including a Technical Resource Centre, along with product data sheets, supplier-specific reference designs, application notes, technical design information, engineering tools and other helpful information.
About Mouser Electronics
Mouser Electronics, a Berkshire Hathaway company, is an authorised semiconductor and electronic component distributor focused on New Product Introductions from its leading manufacturer partners. Serving the global electronic design engineer and buyer community, the global distributor's website, mouser.com, is available in multiple languages and currencies and features more than 6,8 million products from over 1.200 manufacturer brands. Mouser offers 27 support locations worldwide to provide best-in-class customer service in local language, currency and time zone. The distributor ships to over 650.000 customers in 223 countries/territories from its 93.000 square-meter, state-of-the-art facilities in the Dallas, Texas, metro area. For more information, visit https://www.mouser.com/.