17. august 2022
The Latest News from Mouser Electronics
Mouser Electronics, Inc. is focused on supplying 100% certified, genuine products from its manufacturing partners for electronic design engineers and buyers. Mouser introduces hundreds of new products each month and supports innovation by supplying engineers with the newest products, technologies and resources.
The news highlights from Mouser this week are:
New Agreement – Mouser Electronics and Advanced Photonix Join in Global Distribution Deal
Mouser announces a new global distribution agreement with Advanced Photonix, a division of OSI Optoelectronics. Advanced Photonix is the leading global provider of innovative photonics, optoelectronics, and advanced electronic systems for leading aerospace and defence, medical, and industrial OEMs that demand high-reliability, high-performance technology today. Mouser now stocks the company's advanced silicon, InGaAs P-I-N, APD photodiodes and hybrids, and CdS LDR photocells through the agreement. The range of products include: the UV enhanced silicon photodiode, the red enhanced P-I-N and quadrant silicon photodiodes, the blue enhanced P-I-N photodiodes and the CdS photocells. Advanced Photonix designs, develops, and fabricates complex photodetectors, emitters and photoresistors and with state-of-the-art, in-house semiconductor fabrication services, Advanced Photonix leads the industry in providing the best and most reliable optoelectronics components and subsystems.
Full press release here: https://eu.mouser.com/newsroom/publicrelations-advanced-photonix-new-manufacturer-2022final/
New Resources – Qorvo and Mouser Empower Designers to Create Next-Gen Connected Devices Using New Content Streams
Mouser announces a new series of content streams in collaboration with Qorvo®, offering a collection of eBooks, instructional videos, infographics, and product information, providing design engineers with resources to develop connected solutions for a wide range of innovative applications. The series includes four content streams focusing on power design, ultra-wideband, Wi-Fi, and 5G applications. The power content stream looks at power management, brushless DC (BLDC) motor control, and Qorvo's Power Application Controller® (PAC) ecosystem through the Powering Up Your Design eBook. The stream also highlights the ACT41000 DC-DC buck converter. The ultra-wideband (UWB) content stream explores the potential applications for UWB technology, including low-latency data communication and precise distance/location measurements and examines how UWB technology can transform automotive and Internet of Things (IoT) devices in an informational video, The Future is Ultra-Wideband. The Wi-Fi content stream features Wi-Fi 6 solutions, including front-end modules (FEMs) and filters for a multitude of IoT devices and customer premises equipment. The 5G content stream analyses the many facets of 5G infrastructure and the roles that Qorvo technologies can play in them, including product highlights of the QPA9940 high-efficiency 4 W amplifier and the QDP1028 750 W gallium-nitride-on-silicon-carbide (GaN on SiC) transistors.
Full press release here: https://eu.mouser.com/newsroom/publicrelations-qorvo-content-streams-2022final/
New Episode – Mouser's Empowering Innovation Together Explores AI-Based Driver Monitoring
Mouser has released the latest chapter of its award-winning Empowering Innovation Together™ program. The new episode explores the driver monitoring systems topic explaining the methods by which detection of both the driver and occupants can mitigate negative conditions using new user interfaces. Interior monitoring systems can detect signs of distracted or fatigued drivers along with occupant presence and condition to alert the driver. Content for this fourth instalment includes two articles, a blog, an infographic, a new episode of the Tech Between Us podcast and a Then, Now and Next video. The Driver Monitoring Systems instalment is sponsored by Analog Devices, Infineon Technologies, Molex, NXP Semiconductors, onsemi and TE Connectivity.
Full press release here: https://eu.mouser.com/newsroom/publicrelations-eit-ep4-driver-monitoring-2022final/
To see more new products and Mouser news, go to https://eu.mouser.com/pressroom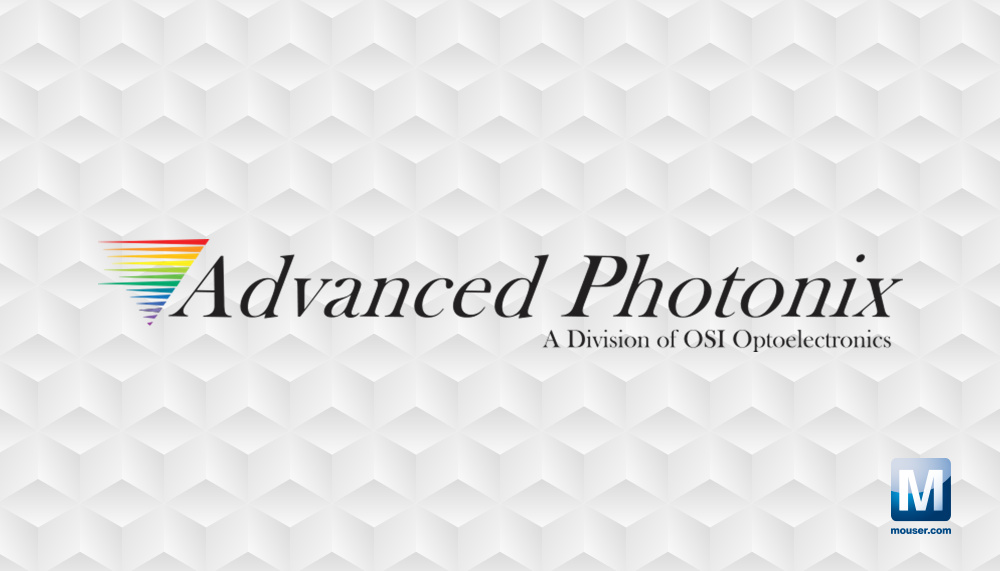 About Mouser Electronics
Mouser Electronics, a Berkshire Hathaway company, is an authorised semiconductor and electronic component distributor focused on New Product Introductions from its leading manufacturer partners. Serving the global electronic design engineer and buyer community, the global distributor's website, mouser.com, is available in multiple languages and currencies and features more than 6,8 million products from over 1.200 manufacturer brands. Mouser offers 27 support locations worldwide to provide best-in-class customer service in local language, currency and time zone. The distributor ships to over 650.000 customers in 223 countries/territories from its 93.000 square-meter, state-of-the-art facilities in the Dallas, Texas, metro area. For more information, visit https://www.mouser.com/.