15. september 2021
The Latest News from Mouser Electronics
Mouser Electronics, Inc. is focused on supplying 100% certified, genuine products from its manufacturing partners for electronic design engineers and buyers. Each month Mouser introduces hundreds of new products and supports innovation by supplying engineers with the newest products, technologies and resources.
The news highlights from Mouser this week are:
New product – Mouser stocks the Portenta Machine Control board from Arduino
The Arduino Portenta Machine Control is a fully centralised, low-power, industrial control unit that adds Industrial IoT capabilities to standalone industrial machinery. It drives equipment, machinery, and can be programmed using the Arduino framework or other embedded development platforms. Its computing power enables a wide range of predictive maintenance and AI use cases. It enables the collection of real-time data from the factory floor and supports the remote control of equipment, even from the cloud.
Full press release here: https://eu.mouser.com/newsroom/arduino-portenta-machine-control/
New products – Mouser broadens its range of Vishay products
With almost 55,000 Vishay products in stock, Mouser offers an ever-widening selection of the manufacturer's newest products, from discrete semiconductors — including diodes, MOSFETs and infrared optoelectronics — to passive electronic components such as resistors, inductors and capacitors.
Full press release here: https://eu.mouser.com/newsroom/publicrelations-vishay-authorized-distributor-2021final
New product – Mouser stocks NXP A3G26D055N Airfast® RF power (GaN) transistor
The NXP A3G26D055N transistor is designed for cellular base station applications requiring very wide instantaneous bandwidth capability. This 8W symmetrical Doherty RF transistor provides a wide frequency range from 100MHz to 2690MHz. The device offers an 18db power gain (typical) at 2675MHz with 54.1% efficiency. The A3G26D055N also features high terminal impedances and a highly linearized Error Vector Magnitude (EVM), making it optimal for massive MIMO active antenna systems for 5G base stations. Applications for the NXP A3G26D055N transistor include 5G massive MIMO, W-CDMA and LTE, macrocell base stations and drivers, small cell final stage, active antennas, and general-purpose telecom.
Full press release here: https://eu.mouser.com/newsroom/nxp-a3g26d055n-airfast-rf-power-gan-transistor/
New products – Mouser broadens its range of Renesas products
Mouser is excited to offer the combined product portfolios from Renesas Electronics and Dialog Semiconductor, a Renesas Company, following the recent completion of Renesas' acquisition of Dialog on August 30, 2021. By joining forces, Renesas and Dialog are announcing new comprehensive design solutions to benefit customers in the areas of embedded processing, analog, power and connectivity.
Full press release here: https://eu.mouser.com/newsroom/publicrelations-renesas-dialog-solutions-2021final/
New technical resources – Mousers launches new sensor tech resources
Mouser is helping to empower engineers by publishing new content about the the latest design solutions for innovative sensor technologies. The global authorised distributor offers a comprehensive sensor technology content stream on its industry-leading website that spotlights technical trends, articles, blogs, diagrams and featured products from the world's top manufacturers.
Full press release here: https://eu.mouser.com/newsroom/publicrelations-mouser-sensor-solutions-2021final/
To see more new products and Mouser news, go to https://eu.mouser.com/pressroom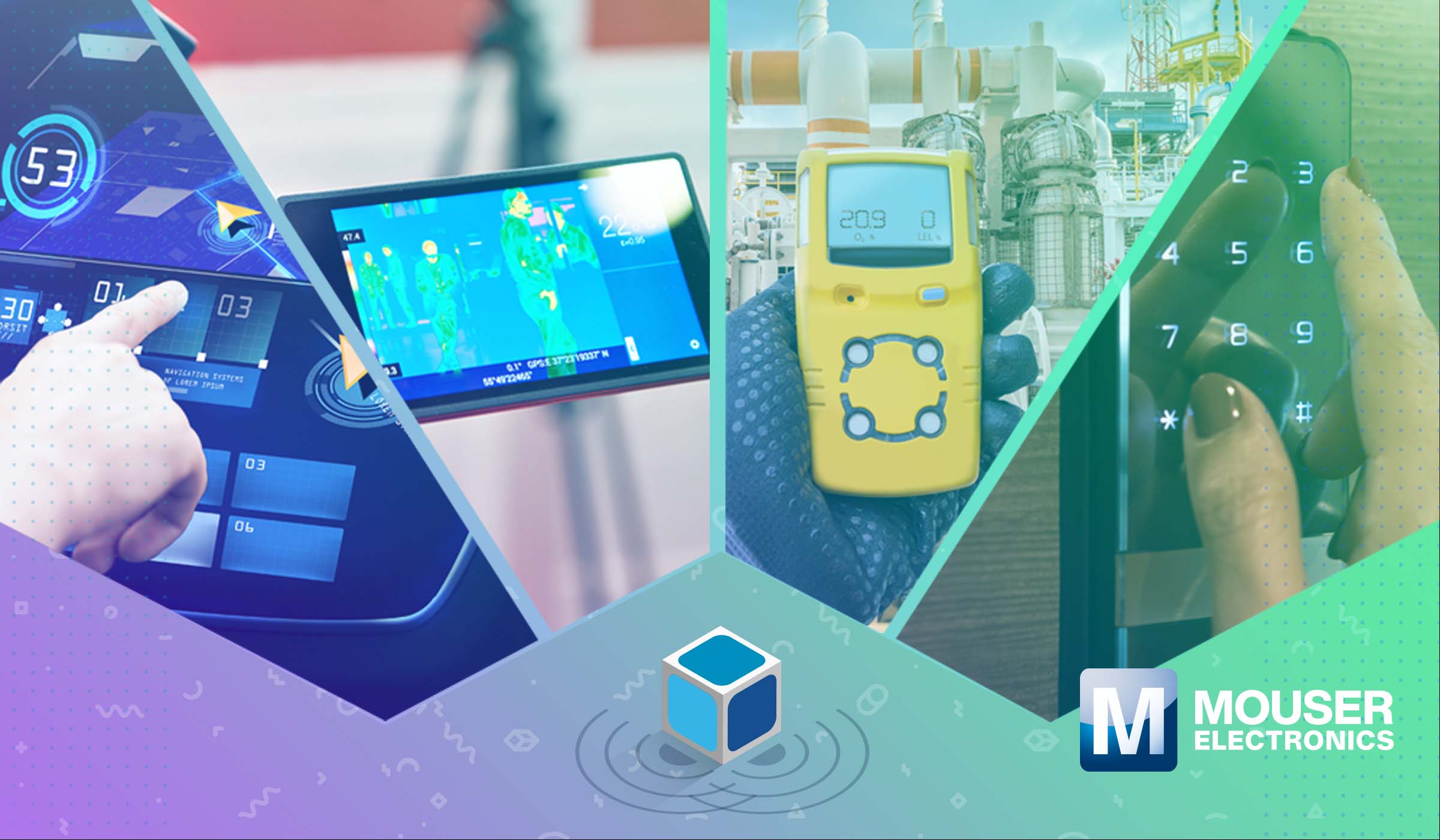 About Mouser Electronics
Mouser Electronics, a Berkshire Hathaway company, is an authorised semiconductor and electronic component distributor focused on New Product Introductions from its leading manufacturer partners. Serving the global electronic design engineer and buyer community, the global distributor's website, mouser.com, is available in multiple languages and currencies and features more than 5 million products from over 1,100 manufacturer brands. Mouser offers 27 support locations worldwide to provide best-in-class customer service in local language, currency and time zone. The distributor ships to over 630,000 customers in 223 countries/territories from its 1 million-square-foot, state-of-the-art distribution facilities in the Dallas, Texas, metro area. For more information, visit eu.mouser.com