2. juni 2021
The Latest News from Mouser Electronics
Mouser Electronics, Inc. is focused on supplying 100% certified, genuine products from its manufacturing partners for electronic design engineers and buyers. Mouser introduces hundreds of new products each month and supports innovation by supplying engineers with the newest products, technologies and resources.
The news highlights from Mouser this week are:
New Supplier – Mouser signs industrial SSD company, Exascend
The new global distribution agreement with Exascend, a service-oriented and customisation-focused solid-state storage company, adds its high-performance, high-reliability, high-capacity and fully customisable SATA and PCIe NVMe solid-state drive (SSD) solutions to Mouser's portfolio. Exascend products target enterprise and industrial applications and mission-critical solutions.
Full press release here: https://eu.mouser.com/publicrelations_exascend_newmanufacturer_2021final/
New Product – QorIQ Layerscape Processors from NXP now available from Mouser
Mouser is now stocking the QorIQ® LX2160A, LX2120A and LX2080A (LX2) Layerscape® processors from NXP Semiconductors. Built on up to 16 Arm® Cortex®-A72 processor cores, the LX2 processors feature scalable data path acceleration logic, as well as the network and bus interfaces required to support applications including storage, networking, wireless infrastructure, military, aerospace and telecommunications.
Full press release here: https://eu.mouser.com/publicrelations_nxp_lx2_qoriq_layerscape_2021final/
New Supplier – Global distribution agreement signed between Mouser and Xenarc
The new global distribution agreement is with Xenarc, a developer of ruggedised off-the-shelf and custom touchscreen display solutions. Mouser will be supplying Xenarc's high-performance tablets and monitors for a range of automotive, industrial, telematics and outdoor applications, including the RT171 rugged tablet PC, and the 2409, 1029 and 1219 series of monitors.
Full press release here: https://eu.mouser.com/publicrelations_xenarc_newmanufacturer_2021final/
New Product – Mouser now stocking NanoBlade antennas for Wi-Fi 6E
Now available from Mouser, the Mini NanoBlade Flex 6E series of internal antennas from Laird Connectivity provide engineers with efficient Wi-Fi 6E (IEEE 802.11ax) bandwidth in a PCB-type, peel-and-stick solution for space-challenged IoT applications.
Full press release here: https://eu.mouser.com/publicrelations_lairdconnectivity_mini_nanoblade_flex_6e_2021final/
New Supplier – Mouser signs global distribution agreement with LORD Corporation
Mouser is now supplying a range of technologies from LORD Corporation, including the company's AHRS (attitude and heading reference systems), modems and inertial navigation systems, such as the 3DM-RTK modem and 3DMGQ7 inertial navigation system, as well as the G-Link-200-OEM and SG-Link-200-OEM wireless devices.
Full press release here: https://eu.mouser.com/publicrelations_lord_newmanufacturer_2021final/
New Solutions – ON Semiconductor product portfolio continues to expand at Mouser
This year, Mouser and ON Semiconductor celebrate 15 years of partnership and success. With over 21,000 products in stock, Mouser offers an ever-broadening selection of ON Semiconductor's newest solutions, adding new products every day. In addition, Mouser is proud to sponsor the 2021 ON Semiconductor Power Webinar series, a 10-day event with information-packed presentations and 'hands-on' application examples.
Full press release here: https://eu.mouser.com/publicrelations_onsemi_authorized_distributor_2021final/
To see more new products and Mouser news, go to https://eu.mouser.com/pressroom/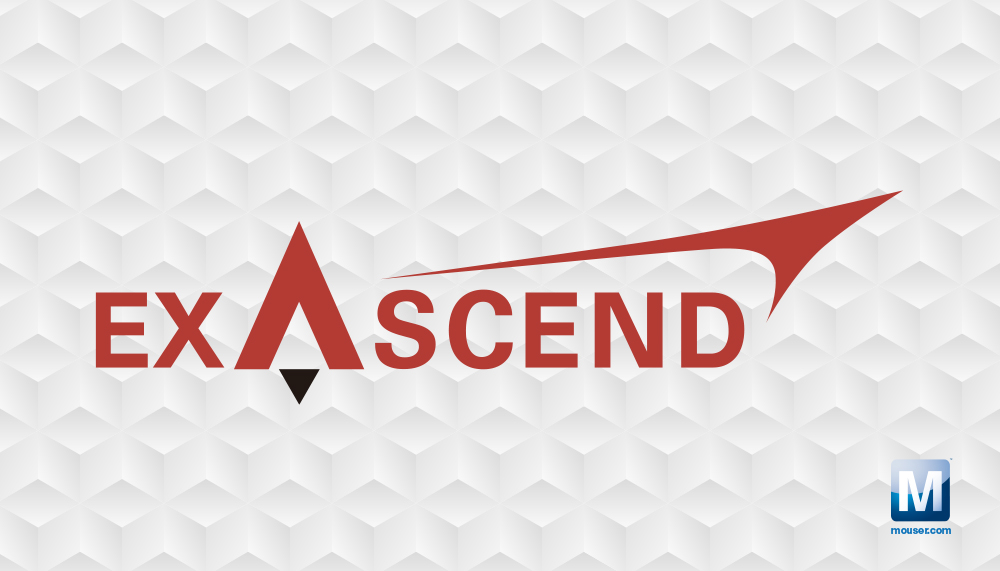 About Mouser Electronics
Mouser Electronics, a Berkshire Hathaway company, is an authorised semiconductor and electronic component distributor focused on New Product Introductions from its leading manufacturer partners. Serving the global electronic design engineer and buyer community, the global distributor's website, mouser.com, is available in multiple languages and currencies and features more than 5 million products from over 1,100 manufacturer brands. Mouser offers 27 support locations worldwide to provide best-in-class customer service in local language, currency and time zone. The distributor ships to over 630,000 customers in 223 countries/territories from its 1 million-square-foot, state-of-the-art distribution facilities in the Dallas, Texas, metro area. For more information, visit eu.mouser.com.