16. april 2021
The Latest News from Mouser Electronics
Mouser Electronics, Inc. is focused on supplying 100% certified, genuine products from its manufacturing partners for electronic design engineers and buyers. Mouser introduces hundreds of new products each month and supports innovation by supplying engineers with the newest products, technologies and resources.
The news highlights from Mouser this week are:
New Product – Mouser adds new Machine Learning Eval Kits
The i.MX 8M Plus evaluation kit from NXP Semiconductors includes a compact compute module with the i.MX 8M Plus Quad processor, the first in the i.MX family to integrate a dedicated neural processing unit (NPU) for advanced machine learning inference at the edge in industrial and IoT applications.
Full press release here: https://www.mouser.com/publicrelations_nxp_imx_8m_plus_eval_2021final/
New Supplier – Mouser signs global distribution agreement with Acconeer
The agreement adds the Acconeer product line of 3D sensors and pulsed, short-range radar technologies to Mouser's portfolio. The radar products are based on Acconeer's Pulsed Coherent Radar (PCR) technology, which combines the low power consumption of pulsed radar with the high accuracy of a FMCW system.
Full press release here: https://www.mouser.com/publicrelations_acconeer_new_manufacturer_2021final/
New Product – Mouser now offering Infineon Enhanced Isolated Gate Drivers
The EiceDRIVER X3 from Infineon Technologies include the analog 1ED34xx and digital 1ED38xx gate driver ICs, for driving CoolSIC™ SIC MOSFETs and TRENCHSTOP™ IGBT7. Applications include solar inverters, EVs, power supplies and industrial drives.
Full press release here: https://www.mouser.com/pressroom_infineon-eicedriver-isolated-gate-driver-ics/
New Product – Mouser now stocking TE Connectivity's MATE-AX connectors
The MATE-AX miniaturised automotive coaxial connectors from TE Connectivity provide a robust EMI-resistant solution for high-frequency analog signal and digital data transmission up to 15 GHz. Higher packaging density delivers weight and space savings over FAKRA connectors.
Full press release here: https://www.mouser.com/pressroom_te-connectivity-mate-ax/
To see more new products and Mouser news, go to https://eu.mouser.com/pressroom/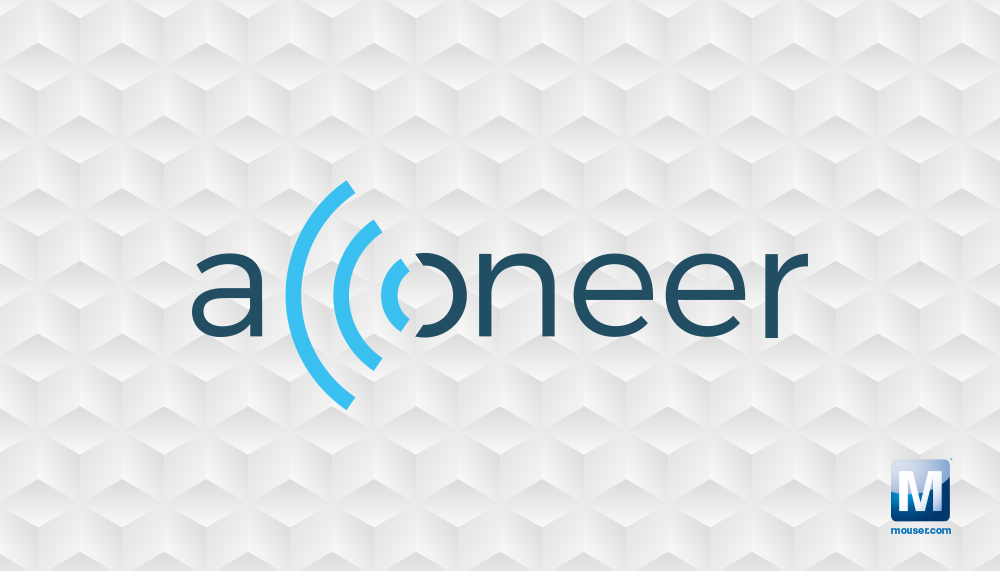 About Mouser Electronics
Mouser Electronics, a Berkshire Hathaway company, is an authorised semiconductor and electronic component distributor focused on New Product Introductions from its leading manufacturer partners. Serving the global electronic design engineer and buyer community, the global distributor's website, mouser.com, is available in multiple languages and currencies and features more than 5 million products from over 1,100 manufacturer brands. Mouser offers 27 support locations worldwide to provide best-in-class customer service in local language, currency and time zone. The distributor ships to over 630,000 customers in 223 countries/territories from its 1 million-square-foot, state-of-the-art distribution facilities in the Dallas, Texas, metro area. For more information, visit http://www.mouser.com.