8. september 2023
The Latest News from Mouser Electronics
Mouser Electronics, Inc. is focused on supplying 100% certified, genuine products from its manufacturing partners for electronic design engineers and buyers. Mouser introduces hundreds of new products each month and supports innovation by supplying engineers with the newest products, technologies and resources.
The news highlights from Mouser this week are:
New Product – Mouser Now Stocking Würth Elektronik's WSEN-ISDN 6-Axis Inertial Measurement Unit for Drone and Robotic Applications
Mouser is now shipping the WSEN-ISDS 6-axis inertial measurement unit (IMU) from Würth Elektronik. The WSEN-ISDS IMU is a 16-bit digital ultra-low power and high-performance sensor featuring a 3-axis accelerometer and a 3-axis gyroscope, with selectable measuring ranges and data rates. This versatile motion sensor facilitates integration, with output and processed data pre-calibrated, for application-specific functionalities like localisation and navigation for robotics, drones, automation, industrial tools, machines, antenna, platform stabilisation and Industrial IoT (IIoT) devices. The WSEN-ISDS 6-axis IMU includes free-fall, wake-up, tap, activity, motion, tilt, and orientation detection functionalities, featuring linear and angular acceleration measurement, extending from single-event registration to high-frequency continuous vibration monitoring. The WSEN-ISDS sensor features ultra-small dimensions, an embedded temperature sensor and is available in a land grid array (LGA) package. The Würth Elektronik WSEN-EVAL evaluation board provides the opportunity to verify the sensor performance and develop fast prototyping using an extension board.
Full press release here: https://eu.mouser.com/newsroom/publicrelations-wurth-wsen-isds-imu-2023final/
New Product – Mouser Now Shipping Qorvo's QM45639 Wi-Fi 7 Front End Module, Supporting Smart Home and Portable Consumer Devices
Mouser is now stocking the QM45639 5 GHz to 7 GHz Wi-Fi® 7 front end module (FEM) from Qorvo. Optimised for 802.11be systems, the QM45639 supports the next generation of data centric IoT applications. This module offers outstanding performance by optimising the power amplifier for a broad range of supply voltages for mobile applications, from 3 V to 5 V. The high-performance module boasts a 29-dB Tx gain and 2.3-dB noise figure, as well as a 14-dB Rx gain (high gain), 12-dB Rx gain (low current), and 3-dB bypass loss. The device's integrated power coupler and multiple Wi-Fi transmit states ensure flexible, highly efficient operations for all applications. As a Wi-Fi 7 device, the QM45639 module offers compatibility with Matter™, a new connectivity standard for Internet of Things (IoT) devices. The QM45639 is supported by the Qorvo QM45639EVB evaluation board, also available at Mouser. This module offers lightning-fast wireless connectivity for PCs in both gaming and work environments, as well as exceptional performance for customer premises equipment, smart home devices, portable consumer electronics and wearables.
Full press release here: https://eu.mouser.com/newsroom/publicrelations-qorvo-qm45639-module-2023final/
New Content Hub – Mouser Unveils Edge Computing Solutions for Any Engineering Challenge
Mouser is serving engineers with trusted resources for the evolving challenges and opportunities of Edge Computing. Its digital library is packed with informative and engaging content that supports professionals with in-depth articles tailored to a broad spectrum of needs like AI on the Edge and Edge Cybersecurity. In two of Mouser's recent eBooks, Bringing Intelligence to the Edge and Intelligence at the Edge, leading experts from Mouser, Renesas and STMicroelectronics explore using artificial intelligence (AI) and machine learning (ML) in edge computing. Designers will find cutting-edge solutions, high-quality products and enhanced models within Mouser's dozens of articles, videos and blogs. The resource page is an integrated service centre where customers can find the latest products and industry information quickly and easily – all in one place. Additionally, Mouser stocks the following solutions for edge computing applications: the NXP Semiconductors SLN-VIZNAS-IOT Solution for Face Recognition, the Semtech LoRa Edge™ LR1120 Wi-Fi/GNSS Scanner + LoRa®, the STMicroelectronics B-U585I-IOT02A Discovery Kit and the Advantech ESRP-PCS-ADAM6 Intelligent I/O Gateways. The Terasic Technologies FPGA Cloud Connectivity Kit is also available to order at Mouser.
Full press release here: https://eu.mouser.com/newsroom/publicrelations-applications-solutions-edge-computing-2023final/
New Product – Mouser Now Stocking NXP's SLN-TLHMI-IOT EdgeReady Smart HMI Solution with ML Vision, Voice and GUI for IoT, IIoT and Smart Apps
Mouser is now stocking the SLN-TLHMI-IOT EdgeReady Smart HMI solution from NXP Semiconductors. Integrating advanced graphics capabilities, hands-free far-field voice control and NXP's cutting-edge vision processing technology for face and gesture recognition, the SLN-TLHMI-IOT is a 32-Bit embedded evaluation board that leverages the power of the company's i.MX RT117H crossover microcontroller (MCU) as part of a complete Smart Human Machine Interface (SMHMI) solution. This plug-and-play solution features an Arm® Cortex®-M7 core, operating at up to 1 GHz, and a power-efficient Cortex®-M4 core, running at up to 400 MHz. The SLN-TLHMI-IOT includes fully integrated turnkey software, hardware reference designs, demo use cases and NXP's one-stop-shop support to minimise time to market, reduce risk, and maximise development efforts. The SLN-TLHMI-IOT also includes three plug-and-play out-of-the-box demo use cases (a Coffee Machine, Elevator and Smart Home Panel). The board is also supported by NXP's MCUXpresso IDE. Target applications include smart appliances, IoT and remote conference systems.
Full press release here: https://eu.mouser.com/newsroom/publicrelations-nxp-smart-hmi-solution-2023final/
New Product – Mouser Now Shipping Allegro MicroSystems' Power-Thru AHV8100 Isolated GaN FET Gate Driver for Automotive and Industrial Applications
Mouser is now stocking the Power-Thru AHV85110 isolated GaN FET gate driver from Allegro MicroSystems. The AHV85110 is an AEC-Q100 Grade 2 qualified isolated gate driver designed to drive GaN FETs in multiple applications and technologies. The gate driver boasts fast propagation delay and high peak source/sink capability, efficiently driving GaN FETs in high-frequency designs. The AHV85110 combines traditionally separate components—the isolated gate driver and the isolated power supply—into a single, compact, robust package. Allegro's platform minimises EMI pathways and simplifies integration, resulting in faster time-to-market, efficiency gains, and production cost savings. This design also allows the driving of a floating switch in any location in a switching power topology. The gate driver is housed in a compact, low-profile, making it an ideal choice for space-constrained applications. The AHV8110 GaN FET gate driver can also be used in a range of transportation, robotics, clean energy, and industrial applications. The AHV85110 isolated GaN FET gate driver is supported by the APEK85110KNH-01-T-MH evaluation board.
Full press release here: https://eu.mouser.com/newsroom/publicrelations-allegro-ahv85110-gate-driver-2023final/
To see more new products and Mouser news, go to https://eu.mouser.com/pressroom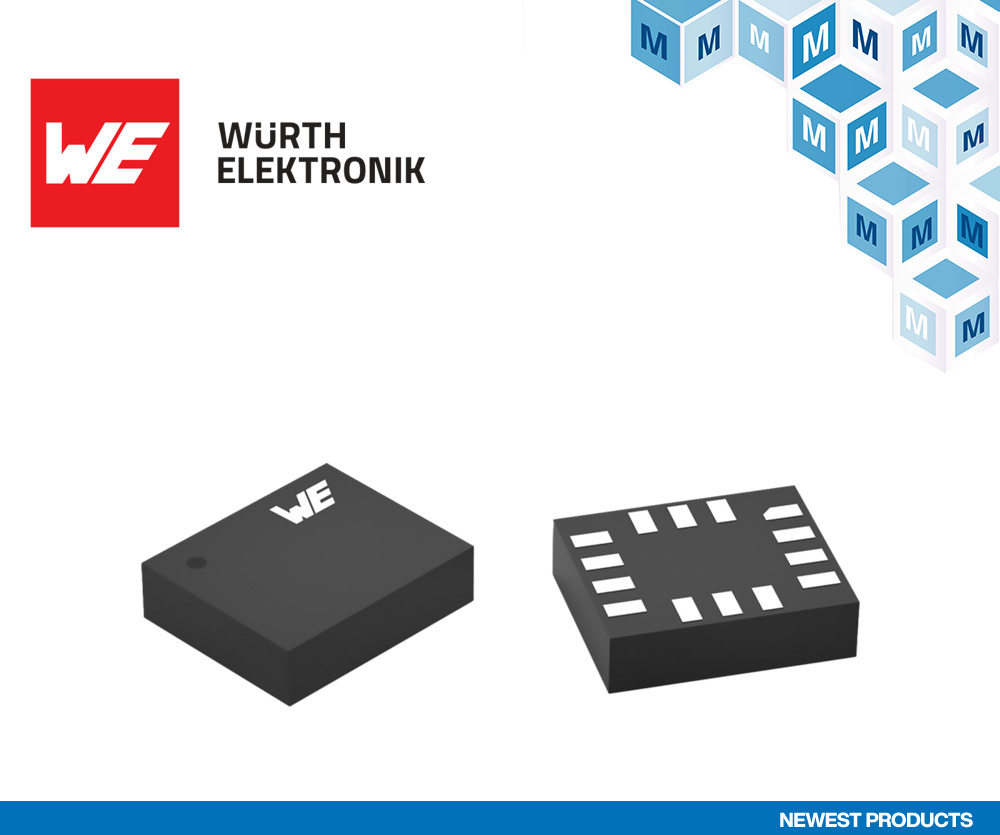 About Mouser Electronics
Mouser Electronics, a Berkshire Hathaway company, is an authorised semiconductor and electronic component distributor focused on New Product Introductions from its leading manufacturer partners. Serving the global electronic design engineer and buyer community, the global distributor's website, mouser.com, is available in multiple languages and currencies and features more than 6.8 million products from over 1,200 manufacturer brands. Mouser offers 27 support locations worldwide to provide best-in-class customer service in local language, currency and time zone. The distributor ships to over 650,000 customers in 223 countries/territories from its 1 million-square-foot, state-of-the-art distribution facilities in the Dallas, Texas, metro area. For more information, visit https://www.mouser.com/.