21. august 2023
The Latest News from Mouser Electronics
Mouser Electronics, Inc. is focused on supplying 100% certified, genuine products from its manufacturing partners for electronic design engineers and buyers. Mouser introduces hundreds of new products each month and supports innovation by supplying engineers with the newest products, technologies and resources.
The news highlights from Mouser this week are:
Resource Hub – Mouser's Artificial Intelligence Content Hub Allows Engineers to Gain Deeper Understanding of Artificial Intelligence (AI) Applications
Mouser is helping engineers refine and further their knowledge and skills through an insightful resource centre focused on Artificial Intelligence (AI). The extensive hub contains valuable resources, such as eBooks, blogs and articles, to help engineers and designers gain a deeper understanding of AI and its various applications. The informative articles on the hub cover topics such as, deploying Edge-based AI using Kria SoMs, An Edge impulse use-case for healthcare and cancer detection and how AI can improve harvests and the human experience. In addition, Mouser's website provides a wide selection of products, technical information, reference materials and data sheets for engineers interested in designing for AI applications, including edge-based computing, healthcare and more. Additionally, Mouser stocks the industry's widest selection of semiconductors and electronic components, including the following solutions for AI applications: Advantech ICAM-520 Industrial AI Camera, Xilinx Kria™ KV260 Vision AI Starter Kit, Renesas Electronics RZ/V2L High Precision Entry-Level AI MPUs, Analog Devices MAX78002 Artificial Intelligence Microcontrollers and Seeed Studio reComputer Jetson J20xx Xavier NX Development Kits.
Full press release here: https://eu.mouser.com/newsroom/publicrelations-applications-solutions-ai-2023final/
New Product – Mouser Now Stocking Bosch BMM350 Magnetometer for 3D, Virtual and Augmented Reality, Indoor Navigation and More
Mouser is now shipping the BMM350 high-performance magnetometer from Bosch. This product is an ultra-small, high-performance, low-current, 16-bit 3-axis magnetometer, ideally suited for a wide range of consumer applications such as virtual, augmented, and mixed reality applications, head orientation, indoor navigation, magnetic compass, high-end gaming and robotics. This high-performance magnetometer, available from Mouser Electronics, is based on Bosch's proprietary tunnel magnetoresistance (TMR) technology with field shock recovery features that provide protection against external magnetic fields while ensuring high accuracy. For augmented reality or virtual reality (AR/VR), ultra-precise digital pathfinding improves tracking of head movements and 3D audio, reducing pixel latency and motion sickness for VR users. The BMM350 allows measurements of the magnetic field in three perpendicular axes, with a magnetic field range of typical ± 2000 µT (x, y, z-axis) and a low current consumption of ± 200 µA @ 100 Hz in low power preset. Combined with a low noise ratio, the BMM350 is ideally suited for a multitude of target orientation applications. The small dimensions and low power consumption of the sensor make it ideal for use in portable and battery-driven applications.
Full press release here: https://eu.mouser.com/newsroom/publicrelations-bosch-bmm350-magnetometer-2023final/
New eBook – Mouser Electronics Highlights Analog Devices' New Technologies Enabling the Digital Factory in New eBook
Mouser has published a new eBook in collaboration with Analog Devices (ADI) exploring the technological advances in digital factories, including sensors, edge computing, and high-speed industrial communications. Over the past decade, data collection, data analysis, sensor technology and connectivity innovations have led to rapid advances in how we live, work and communicate. These emerging technologies transformed operations across the industrial sector, leading to the rise of the "digital factory." In Leading the Way to the Digital Factory, nine experts from a broad range of industries offer their experiences and insights regarding the deployment of new technologies on the factory floor. The eBook features four chapters addressing different technologies and strategies, including smart sensors and actuators, connected field instruments with Ethernet-APL, and the convergence of IT and OT networks. The new eBook includes valuable links to a wide range of products from ADI, supporting power supply, automation, and connectivity in digital factories. These products include the ADIN1110 Low Power 10BASE-T1L Ethernet MAC-PHY, the LTC9111 Industrial SPoE PD Controllers, and the ADIN2299 RapID Platform Gen 2 Network Interface.
Full press release here: https://eu.mouser.com/newsroom/publicrelations-adi-digital-factory-ebook-2023final/
New Product – The Digi XBee 3 Global GNSS LTE CAT 1 Development Kit, for LTE IoT Applications, Is Available To Order From Mouser
The Digi XBee® 3 Global GNSS LTE CAT 1 development kit is available to order from Mouser. Featuring the Digi XBee 3 Global LTE Cat 1 embedded modem, designers can quickly integrate cutting-edge LTE cellular into their devices and applications by eliminating the time-consuming and expensive FCC and carrier end-device certification process. The kit also comes pre-loaded with three months of cellular data service, preactivated and ready to go. This development kit lets users prototype cellular integration using onboard templates. With the full suite of standard Digi XBee API frames and AT commands, MicroPython, and Digi XCTU®, users can seamlessly transition to this embedded modem with only minor software adjustments. Utilising the Digi XBee 3 Global LTE Cat 1 smart modem, OEMs and solution providers can also have the flexibility to switch between multiple frequencies and wireless protocols as needed. These pre-certified Global LTE Cat 1 modules are built on industry-leading technology and are ideal for moderate bandwidth and low-cost IoT applications. Pairing Digi Remote Manager® with the XBee 3 Global LTE Cat 1 modem allows users to configure and control the modem from a central platform.
Full press release here: https://eu.mouser.com/newsroom/publicrelations-digi-xbee-3-lte-cat-1-2023final/
To see more new products and Mouser news, go to https://eu.mouser.com/pressroom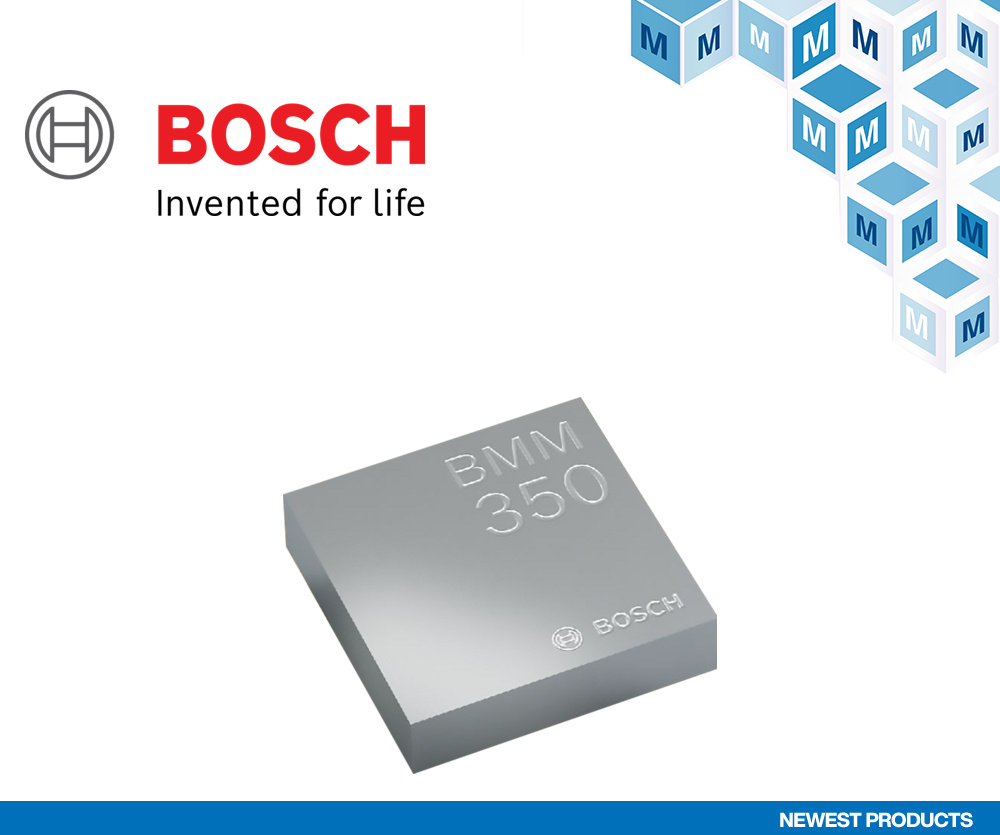 About Mouser Electronics
Mouser Electronics, a Berkshire Hathaway company, is an authorised semiconductor and electronic component distributor focused on New Product Introductions from its leading manufacturer partners. Serving the global electronic design engineer and buyer community, the global distributor's website, mouser.com, is available in multiple languages and currencies and features more than 6,8 million products from over 1.200 manufacturer brands. Mouser offers 27 support locations worldwide to provide best-in-class customer service in local language, currency and time zone. The distributor ships to over 650.000 customers in 223 countries/territories from its 93.000 square-meter, state-of-the-art facilities in the Dallas, Texas, metro area. For more information, visit https://www.mouser.com/.