12. oktober 2020
Now at Mouser: Analog Devices' AD567xR DACs for Industrial Automation and Process Control Applications
Mouser Electronics, Inc., the industry's leading New Product Introduction (NPI) distributor with the widest selection of semiconductors and electronic components, is now stocking the new AD567xR digital-to-analog converters (DACs) from Analog Devices, Inc. The AD567xR devices are low-power, 12-bit and 16-bit buffered voltage output DACs, operating from a single 2.7 V to 5.5 V supply voltage range. Featuring wide operating ranges and high relative accuracy, the 16-channel DACs are ideal for a range of applications, including industrial automation, optical transceivers, base station power amplifiers, data acquisition systems, and process control.
The Analog Devices AD567xR DACs, available from Mouser Electronics, offer reliable low-power performance, including a power-down mode that reduces current consumption to just 2 μA. The DACs also feature a power-on reset circuit, which ensures that the output powers up to and holds at zero-scale/mid-scale until a valid write. The highly integrated converters are housed in a compact, 4 mm × 4 mm 28-lead LFCSP package. Featuring 1.8 V logic compatibility and a user-selectable gain pin, the DACs offer simplified implementation and allow developers to quickly begin working on industrial solutions.
To learn more, visit https://eu.mouser.com/new/analog-devices/adi-ad567xr-dacs/.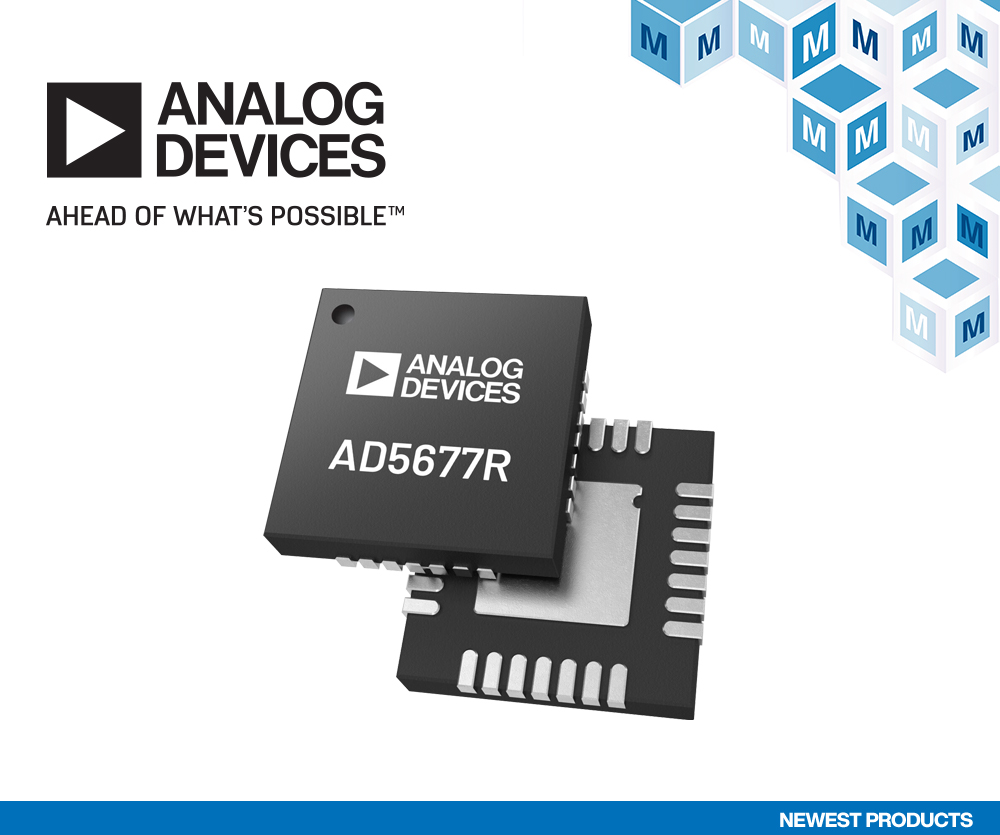 About Mouser Electronics
Mouser Electronics, a Berkshire Hathaway company, is an authorised semiconductor and electronic component distributor focused on New Product Introductions from its leading manufacturer partners. Serving the global electronic design engineer and buyer community, the global distributor's website, Mouser.com, is available in multiple languages and currencies and features more than 5 million products from over 1,100 manufacturer brands. Mouser offers 27 support locations worldwide to provide best-in-class customer service in local language, currency and time zone. The distributor ships to over 630,000 customers in 223 countries/territories from its 93,000 square-metre, state-of-the-art facilities in the Dallas, Texas, metro area. For more information, visit http://www.mouser.com.