21. maj 2021
Mouser, Microchip, Crowd Supply Present 2021 Get Launched Design Program
Mouser Electronics, Inc., the New Product Introduction (NPI) leader empowering innovation, is once again sponsoring the 2021 Get Launched program from Microchip Technology and Crowd Supply. Get Launched is a start-up and incubator support program that helps companies achieve rapid time-to-production and time-to-market by utilising Microchip's technical expertise to advise throughout the design process. The Get Launched design program has already supported over two dozen campaigns, raising over $629,000 (USD).
The global electronics design program invites designers to submit projects that uniquely feature one or more components from Microchip. The program is a partnership between Mouser, Microchip, and Crowd Supply, and entries will be promoted across all three channels.
Designers can enter the 2021 Get Launched program by submitting their project proposals through the form on the Crowd Supply website. Eligibility is determined on a case-by-case basis by the organisers, and entrants can complete their Crowd Supply campaign anytime during 2021. All successful entries will receive a support package containing reduced-price parts for the initial production run, technical and marketing review consultations, and a reduced Crowd Supply campaign fee, as well as one of several Microchip development boards, including the following:
To learn more and to enter the 2021 "Get Launched" design program, visit https://www.crowdsupply.com/microchip/get-launched.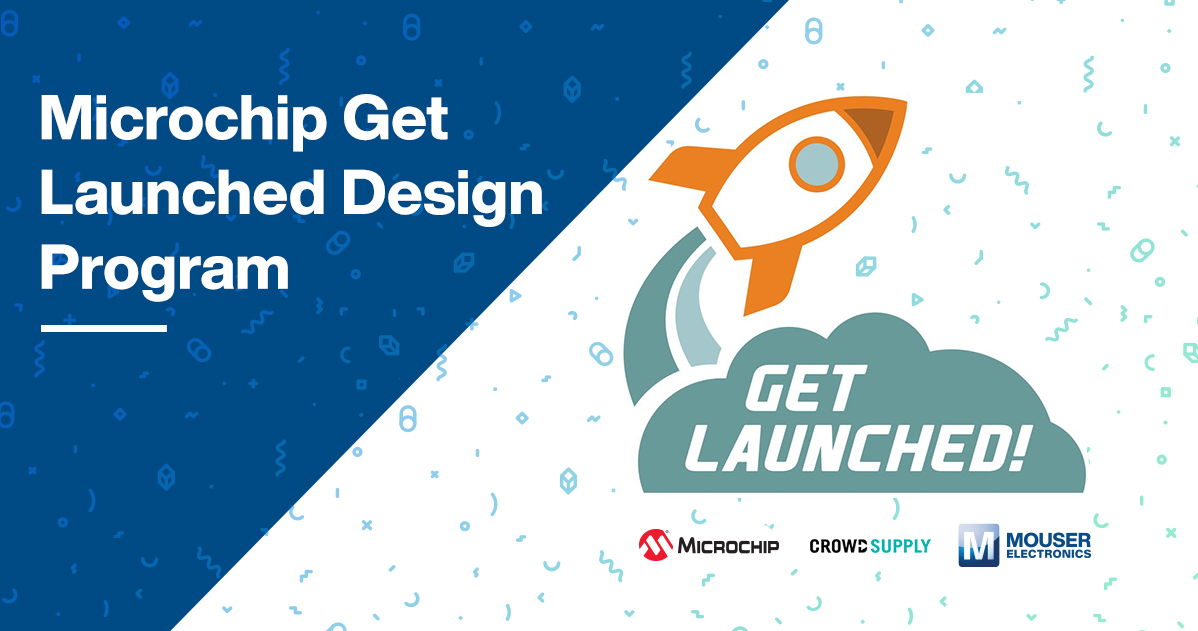 About Mouser Electronics
Mouser Electronics, a Berkshire Hathaway company, is an authorised semiconductor and electronic component distributor focused on New Product Introductions from its leading manufacturer partners. Serving the global electronic design engineer and buyer community, the global distributor's website, mouser.com, is available in multiple languages and currencies and features more than 5 million products from over 1,100 manufacturer brands. Mouser offers 27 support locations worldwide to provide best-in-class customer service in local language, currency and time zone. The distributor ships to over 630,000 customers in 223 countries/territories from its 1 million-square-foot, state-of-the-art distribution facilities in the Dallas, Texas, metro area. For more information, visit eu.mouser.com.