18. december 2020
Mouser Electronics Presents New Resource Site Dedicated to LoRaWAN Technology
Mouser Electronics, Inc., the authorised global distributor with the newest semiconductors and electronic components, has created a new resource site dedicated to the LoRaWAN® standard and its capabilities, applications, and related products. Engineers and designers can access the comprehensive new site by visiting https://resources.mouser.com/lora.
LoRaWAN is a low-power, wide-area (LPWA) network protocol designed to provide internet connections to battery-operated devices in regional, national, and global networks. The high-performance protocol supports key Internet of Things (IoT) requirements including end-to-end security, bi-directional communication, mobility, and localisation services. The new resource site from Mouser offers a broad range of useful information on LoRaWAN technologies, strategies, and devices, providing designers with a single home for advice and insights.
Through standardisation and an accredited certification scheme, the LoRa Alliance® delivers the interoperability needed for LPWA networks to scale, making LoRaWAN the premier solution for global LPWAN deployments. Mouser, as part of the TTI Family of Companies, has partnered with LoRa Alliance to deliver and promote this new standard in networking solutions.
With impressive low-power and security capabilities, the LoRaWAN specification offers a wide variety of use cases with specific nuances for each design opportunity. Mouser's new LoRaWAN resource site includes technical articles, videos, product descriptions, and instructional flipbooks, providing information on how to leverage LoRaWAN connectivity in agriculture, smart cities, sensors, autonomous vehicles, and other applications.
To visit Mouser's new LoRaWAN technology resource site, visit https://resources.mouser.com/lora.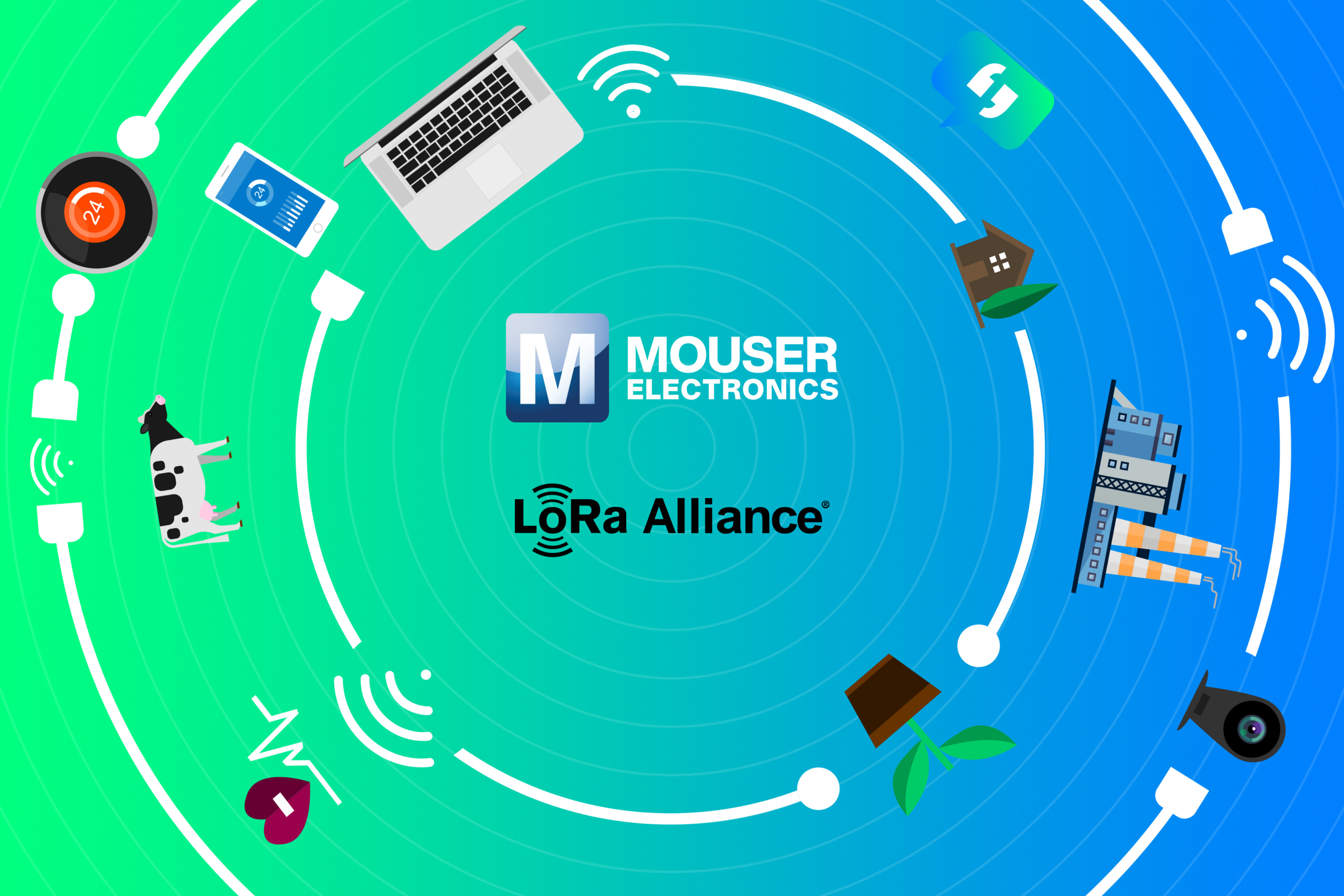 About Mouser Electronics
Mouser Electronics, a Berkshire Hathaway company, is an authorised semiconductor and electronic component distributor focused on New Product Introductions from its manufacturing partners for electronic design engineers and buyers. The global distributor's website, Mouser.com, is available in multiple languages and currencies and features more than 5 million products from over 1,100 manufacturer brands. Mouser offers 27 support locations around the world to provide best-in-class customer service in local language, currency and time zone. The distributor ships to over 630,000 customers in more than 223 countries/territories from its 93,000 square-metre, state-of-the-art facilities in the Dallas, Texas, metro area. For more information, visit http://www.mouser.com.