9. oktober 2020
Mouser Electronics' New Intelligent Revolution Series Explores Cutting-Edge Applications in Artificial Intelligence
Mouser Electronics Inc. today released Artificial Intelligence: The Next Wave in Life Sciences, the first eBook from The Intelligent Revolution series. In the new eBook, experts from Mouser and the life science industry explore cutting-edge applications for artificial intelligence (AI) in areas such as speech therapy, flu prevention, and wildlife protection. The captivating new AI series is the latest addition to Mouser's award-winning Empowering Innovation Together™ program.
"We are excited to provide this type of enlightening content for our customers and followers. Artificial intelligence has revolutionised many high-profile industries, and we are now seeing this groundbreaking technology applied to new applications in life sciences," said Kevin Hess, Senior Vice President, Marketing at Mouser Electronics. "This first eBook in The Intelligent Revolution series explores some of the most exciting new uses for AI in life sciences, as industry leaders highlight what has been achieved as well as what's to come."
The Artificial Intelligence: The Next Wave in Life Sciences eBook features a fascinating article about Tanya Berger-Wolf, a computational ecologist at the Ohio State University, as well as insightful contributions from noted science writer David Freedman. The first article explores Berger-Wolf's use of AI in matching photographs to specific animals, a critical function in wildlife protection. Specific animal matching enables scientists to determine whether a population is increasing or declining, and to determine how much funding and land should be allocated to protect the animal population.
Freedman's contributions explore the role of AI in two medical applications: analysing the sounds of coughs to track flu outbreaks, and identifying patterns in brain scans to predict the outcomes of speech therapy.
Established in 2015, Mouser's Empowering Innovation Together program is one of the industry's most recognised electronic component marketing programs. Previous series have highlighted the process of turning an idea into a product, as well as innovative developments in robotics and smart city design.
To learn more about this and all of Mouser's Empowering Innovation Together series, visit https://eu.mouser.com/empowering-innovation and follow Mouser on Facebook and Twitter. To read the new Artificial Intelligence: The Next Wave in Life Sciences eBook, go to https://eu.mouser.com/empowering-innovation/artificial-intelligence/lifesciences.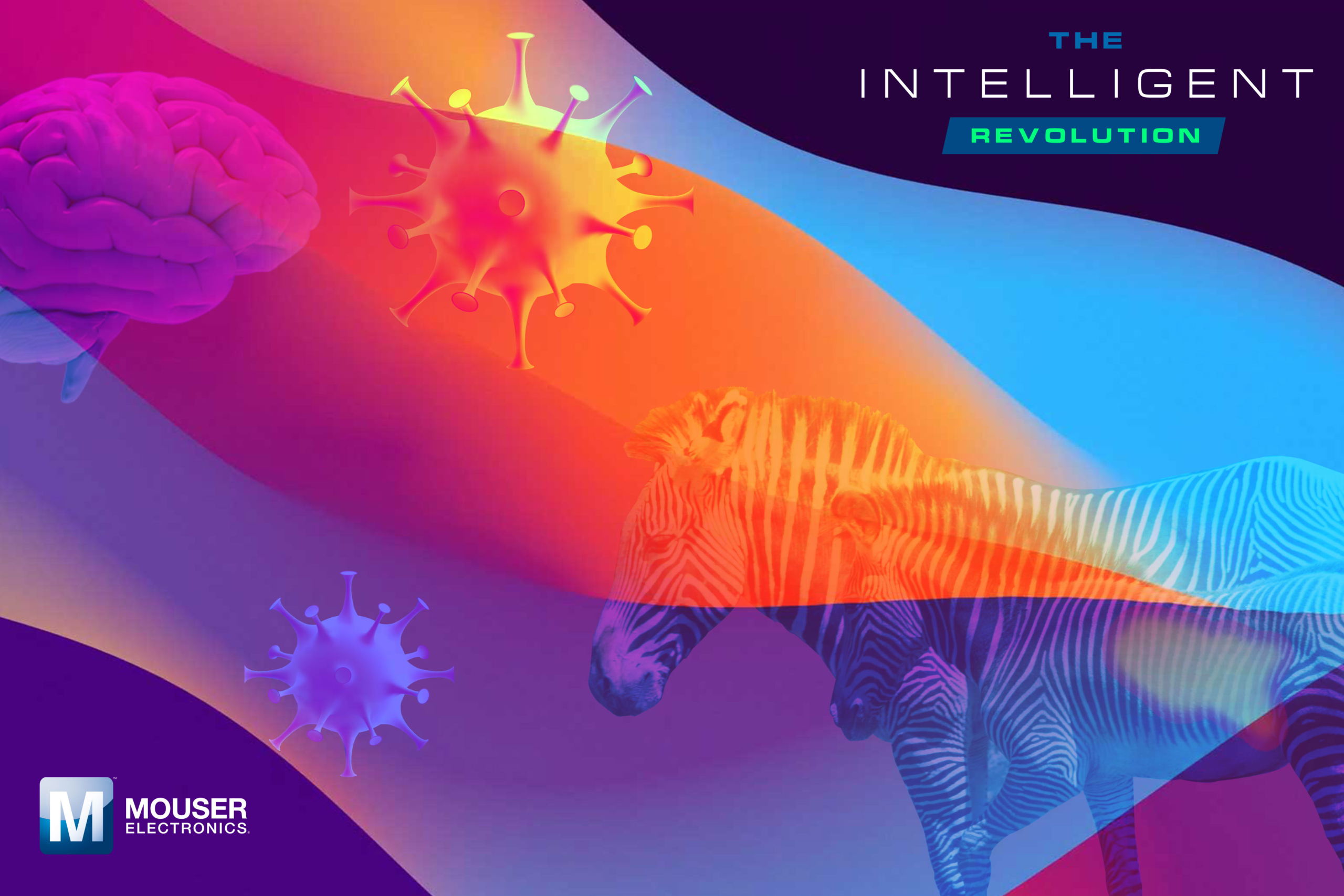 About Mouser Electronics
Mouser Electronics, a Berkshire Hathaway company, is an authorised semiconductor and electronic component distributor focused on New Product Introductions from its manufacturing partners for electronic design engineers and buyers. The global distributor's website, Mouser.com, is available in multiple languages and currencies and features more than 5 million products from over 800 manufacturers. Mouser offers 27 support locations around the world to provide best-in-class customer service in local language, currency and time zone. The distributor ships to over 630,000 customers in more than 223 countries/territories from its 93,000 square-meter, state-of-the-art facilities in the Dallas, Texas, metro area. For more information, visit http://www.mouser.com.