8. april 2022
Hear What's New in Technology with Mouser Electronics' Tech Between Us Podcast
Mouser Electronics, Inc., the New Product Introduction (NPI) leader™ empowering innovation, announces a new resource site dedicated to its engaging podcast episodes. The site features all episodes from the Empowering Innovation Together podcast series, The Tech Between Us, and will serve as a central hub for all future podcast episodes produced by Mouser. Listeners can access the resource site by visiting https://resources.mouser.com/podcasts.
The 2021 series of the award-winning Empowering Innovation Together program included The Tech Between Us podcast, which delivered in-depth discussions of seven of today's most important technology topics. The series' debut episode examined 5G technology through a discussion between Raymond Yin, Mouser's Director of Technical Content, and Dr. Matthieu Bloch, Associate Professor in the School of Electrical and Computer Engineering at Georgia Tech University. The two discussed capabilities and impact of 5G wireless technology on a range of applications, including communications, robotics, manufacturing and automation.
In the most recent episode of The Tech Between Us, Raymond Yin was joined by Clara Vu, Co-Founder and Chief Technology Officer of Veo Robotics, for a lively discussion of industrial automation technologies. Over the course of the episode, Yin and Vu covered topics including functional safety standards of industrial automation, what defines a cobot, the ever-growing potential of machine learning and more.
Mouser podcast episodes are available on available through Alexa, Apple Podcasts, Google Podcasts, iHeartRadio, Pandora, Spotify and Mouser's YouTube channel. To begin listening to podcast episodes from Mouser's Empowering Innovation Together series, visit https://resources.mouser.com/podcasts.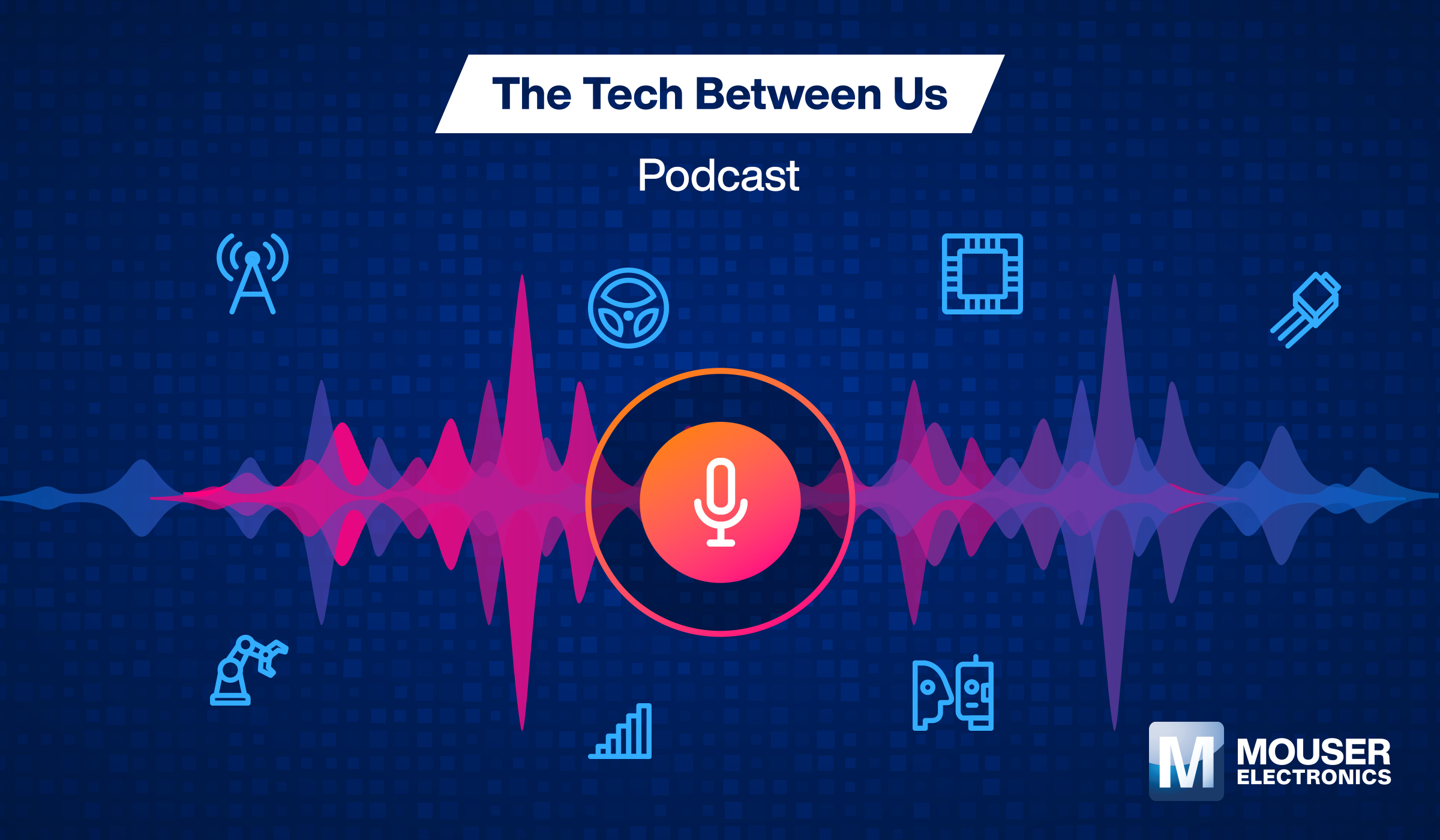 About Mouser Electronics
Mouser Electronics, a Berkshire Hathaway company, is an authorised semiconductor and electronic component distributor focused on New Product Introductions from its leading manufacturer partners. Serving the global electronic design engineer and buyer community, the global distributor's website, mouser.com, is available in multiple languages and currencies and features more than 6,8 million products from over 1.200 manufacturer brands. Mouser offers 27 support locations worldwide to provide best-in-class customer service in local language, currency and time zone. The distributor ships to over 650.000 customers in 223 countries/territories from its 93.000 square-meter, state-of-the-art facilities in the Dallas, Texas, metro area. For more information, visit https://www.mouser.com/.