11. december 2020
Cutting-Edge Automation Plays Key Role in Mouser Electronics' Distribution Success
Mouser Electronics, Inc., the industry's New Product Introduction leader, adds new automation technology to its continuously expanding warehouse to keep hundreds of thousands of global customers supplied with the right products at the right time.
In recent years, the distributor has made substantial investments in state-of-the-art automated equipment to process orders with exceptional efficiency and accuracy. Today Mouser employees operate 55 vertical lift modules (VLMs), the most at any company in all of North America. VLMs — essentially giant vertical filing cabinets, complete with shelves and an automated elevator — store tens of thousands of electronic components. The VLMs deliver the parts directly to the employee workstation, vastly increasing efficiency and floor space.
Mouser has also recently invested in several I-Pack machines — a sophisticated automated packing and boxing system that can process up to 14 orders a minute. The use of I-Pack delivers several operational advantages – reducing time, materials and 'air' waste (valuable space on trucks and aeroplanes), and also brings benefit in terms of sustainability. The automated process results in less bubble wrap usage, equating to the reduction of more than 1.5 million square feet of material each year.
Additionally, Mouser is in the process of adding the OPEX Perfect Pick system, and further warehouse automation advancements are underway with the recent completion of a new 125,000 square-foot addition to the distribution centre.
"Advances in automation are having a transformative effect on many areas of industry, and warehousing and logistics are certainly no exception," says Pete Shopp, Mouser Electronics' Senior Vice President of Business Operations. "Across a broad range of activities such as picking, packing, and loading pallets, robotics is greatly enhancing our operations. Assisted by IoT technologies, wireless systems and digital tablets, our 1,000-plus warehouse employees are working more efficiently now than ever."
"Because we deliver single quantities of components, we will always rely on employees for the special handling that those small orders require. Our adoption of start-of-the-art automation acts primarily as a means of boosting efficiency, productivity, accuracy and speed," says Shopp. "These new systems can also be a positive driver of more sustainable operations and improved customer satisfaction, too."
Mouser's massive distribution centre, located on the 78-acre campus of its corporate headquarters in Texas, handles a vast inventory of more than 1 million unique SKUs for products from over 1,100 manufacturer brands. "Processing tens of thousands of orders weekly, most within 15 minutes, and combined with a strong commitment to customer service, Mouser employees are handling the technological advancements with great success", Shopp says.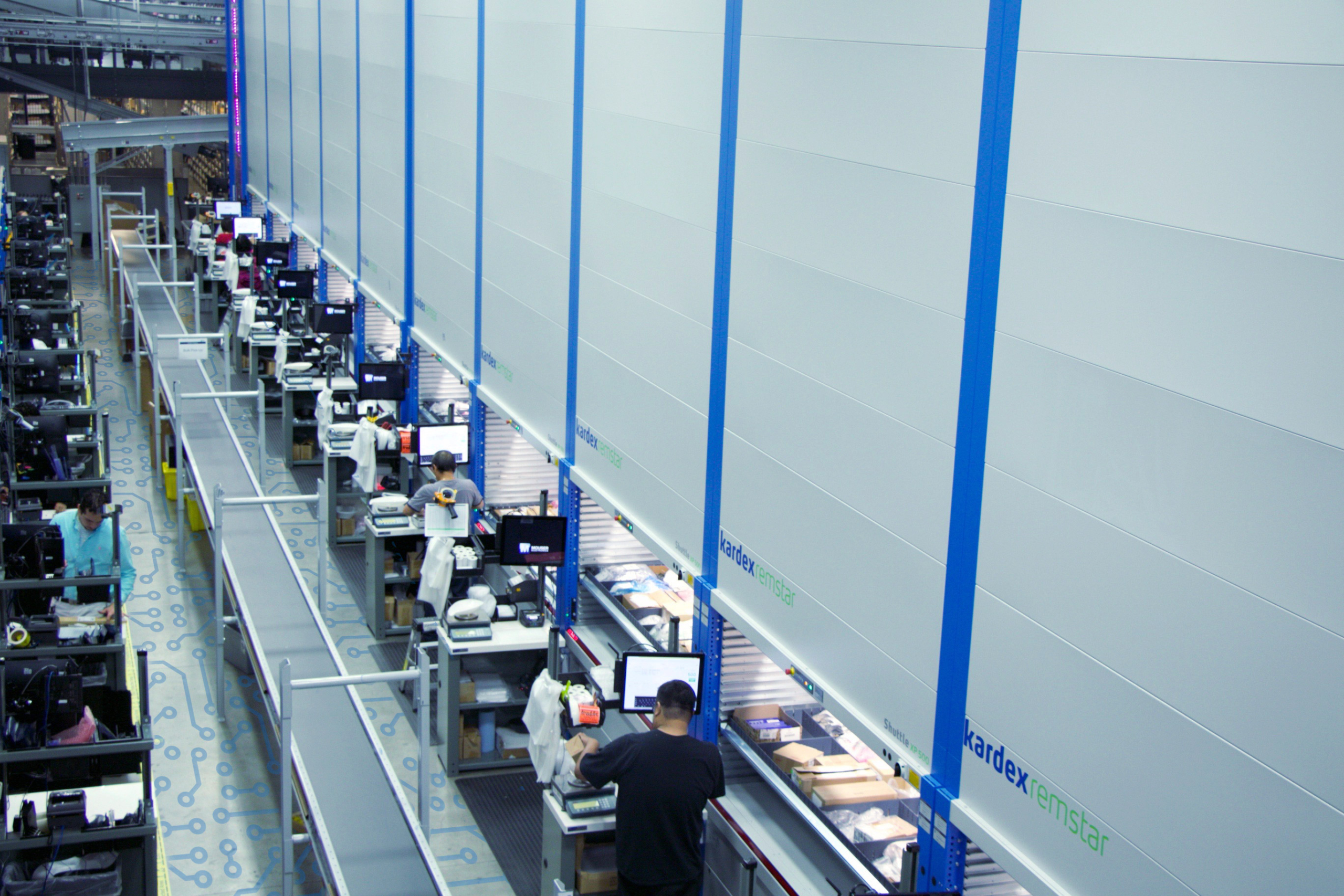 About Mouser Electronics
Mouser Electronics, a Berkshire Hathaway company, is an authorised semiconductor and electronic component distributor focused on New Product Introductions from its manufacturing partners for electronic design engineers and buyers. The global distributor's website, Mouser.com, is available in multiple languages and currencies and features more than 5 million products from over 1,100 manufacturer brands. Mouser offers 27 support locations around the world to provide best-in-class customer service in local language, currency and time zone. The distributor ships to over 630,000 customers in more than 223 countries/territories from its 93,000 square-metre, state-of-the-art facilities in the Dallas, Texas, metro area. For more information, visit http://www.mouser.com.