9. september 2016
Xpedition® Enterprise
Xpedition® Enterprise from Mentor Graphics is the industry's most innovative PCB design flow, providing integration from syst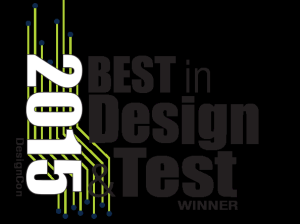 em design definition to manufacturing execution. Its unique, patented technologies can reduce design cycles by 50 percent or more while significantly improving overall quality and resource efficiency.
PCB Design Creation: Capture, verify and communicate design intent throughout the PCB Design Flow.
 PCB Simulation: Maximize the benefits of PCB virtual prototyping resulting in higher quality products, faster.
PCB Layout: Collaborative placement and routing of highly complex printed circuit boards.
PCB Design Collaboration: Facillitate collaboration of technically diverse, globally dispersed design teams.
PCB Data Management: Single, integrated solution for WIP design and library management.
PCB Design for Manufacturing: Achieve first-time-right designs that meet PCB's most demanding manufacturing process rule sets.