1. oktober 2021
u-blox XPLR-AOA-1 Explorer Kit for Bluetooth Direction Finding Now at Mouser
Mouser Electronics, Inc., the authorised global distributor with the newest semiconductors and electronic components, is now stocking the XPLR-AOA-1 Explorer Kit from u-blox. The new kit makes it easy to evaluate the potential of Bluetooth® 5.1 direction finding and high-precision indoor positioning to enable applications such as access control, collision detection, smart appliances, and asset tracking.
The u-blox XPLR-AOA-1 Explorer Kit, available from Mouser Electronics, an antenna board with a u-blox NINA-B411Bluetooth Low Energy module, transmitter tag with NINA-B406 Bluetooth Low Energy module, and u-connectLocate direction-finding software. The software runs directly on the NINA-B411 module's embedded Nordic Semiconductor nRF52833 system-on-chip (SoC), calculating the angle-of-arrival (AoA) of the incoming signals with no additional processing required.
Engineers can create a full positioning system by combining several XPLR-AOA-1 kits and triangulating the directions from three or more antenna boards. Applications include detecting whether a person or an object is approaching a door, avoiding collisions between moving objects, and directing a camera at a moving tag.
To learn more, visit https://eu.mouser.com/new/u-blox/u-blox-xplr-aoa-1-explorer-kit/.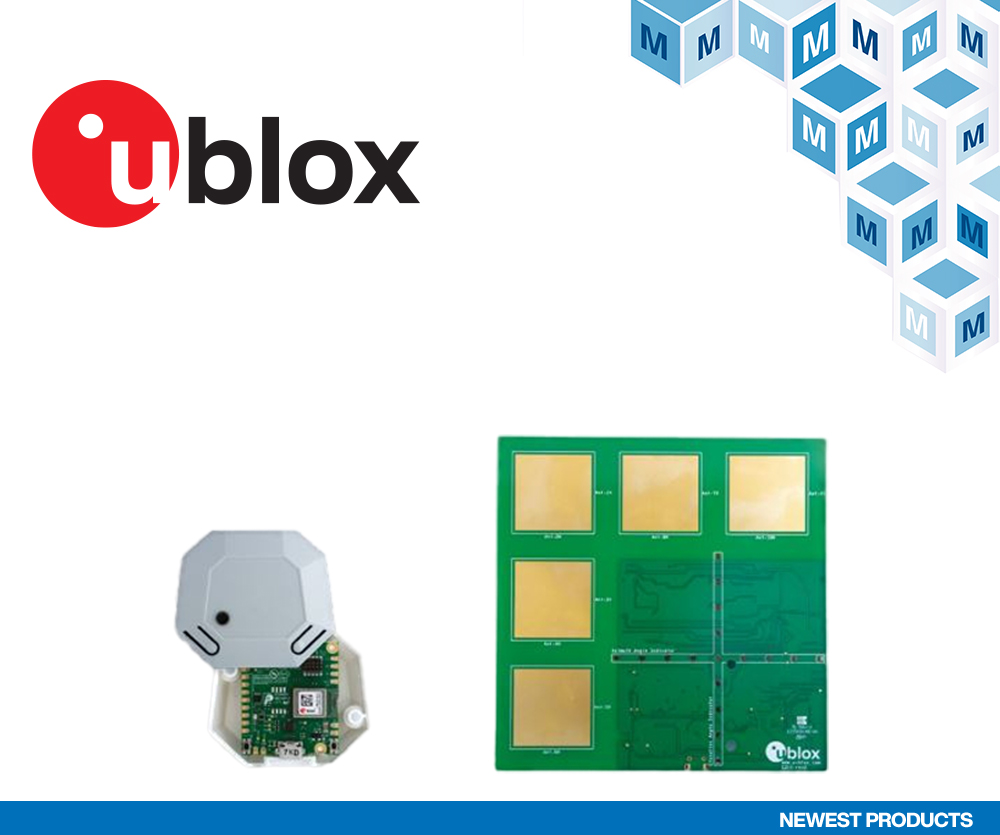 About Mouser Electronics
Mouser Electronics, a Berkshire Hathaway company, is an authorised semiconductor and electronic component distributor focused on New Product Introductions from its leading manufacturer partners. Serving the global electronic design engineer and buyer community, the global distributor's website, mouser.com, is available in multiple languages and currencies and features more than 5 million products from over 1,100 manufacturer brands. Mouser offers 27 support locations worldwide to provide best-in-class customer service in local language, currency and time zone. The distributor ships to over 630,000 customers in 223 countries/territories from its 1 million-square-foot, state-of-the-art distribution facilities in the Dallas, Texas, metro area. For more information, visit eu.mouser.com.
About u-blox
u-blox is a global provider of leading positioning and wireless communication technologies for the automotive, industrial, and consumer markets. u-blox solutions let people, vehicles, and machines determine their precise position and communicate wirelessly over cellular and short range networks.