12. april 2023
The Latest News from Mouser Electronics
Mouser Electronics, Inc. is focused on supplying 100% certified, genuine products from its manufacturing partners for electronic design engineers and buyers. Mouser introduces hundreds of new products each month and supports innovation by supplying engineers with the newest products, technologies and resources.
The news highlights from Mouser this week are:
New Product – Mouser Now Shipping Infineon Technologies EZ-PD PMG1-B1 USB Type-C High Voltage Microcontrollers for Portable Electronic Applications
Mouser is now stocking the EZ-PD™ PMG1-B1 USB Type-C™ microcontrollers from Infineon Technologies. The EZ-PD PMG1-B1 microcontrollers provide engineers with an integrated, one-chip solution for high-voltage USB-C™ applications requiring a flexible and secure MCU and a reduced bill-of-materials (BOM), like power tools, small appliances, E-bikes and more. These high-voltage, programmable USB power delivery systems feature an integrated Arm® Cortex® (-M0/M0+) processor, 128-KB flash, 16-KB RAM and 32-KB ROM, plus analogue and digital peripherals. The EZ-PD PMG1-B1 also features integrated buck-boost controllers. These controllers offer integrated gate drivers for VBUS NFET on the consumer path for sink applications and hardware-controlled protection features on the VBUS. The microcontroller supports a wide input voltage range (4 V to 24 V with 40 V tolerance) with programmable switching frequencies (150 kHz to 600 kHz) in an integrated USB power device solution and features an integrated hardware crypto engine with vector unit, and a wide ambient temperature range of -40°C to +105°C with a +125°C operating junction temperature.
Full press release here: https://eu.mouser.com/newsroom/publicrelations-infineon-ezpd-pmg1b1-usbc-mcu-2023final/
New Resources – Mouser Expands Smart Agriculture Content Hub with Resources for Engineers
Mouser equips engineers and agricultural professionals with an easy-to-navigate resource library focused on the latest advancements and technologies in the field of agriculture. From robotic solutions to embedded systems, Mouser's comprehensive Smart Agriculture hub gives users access to a world of innovative products and solutions to further drive farming industries into the future. Mouser provides an expansive line-up of articles, blogs, products, eBooks and more, exploring topics such as vertical farming within smart cities, data fusion and building a smart greenhouse. Mouser stocks the industry's widest selection of semiconductors and electronic components, including the following solutions for smart agriculture applications: the Linx Technologies IPW Series outdoor antennas; the STEMinds Eduponics mini kit; the Amphenol Advanced Sensors T9501 and the Cree LED J Series 2835 Photophyll™ Select LEDs.
Full press release here: https://eu.mouser.com/newsroom/publicrelations-smart-agriculture-applications-solutions-2023final/
New Product – Mouser Now Shipping STMicroelectronics' New LSM6DSV16BX Motion and Bone-Conduction Sensor, Offering Superior Performance in Hearable Devices and Headsets
Mouser is now stocking the LSM6DSV16BX motion and bone-conduction sensor from STMicroelectronics. Combining a three-axis digital accelerometer and three-axis digital gyroscope, the LSM6DSV16BX sensor provides advanced functions for applications including wearable and hearable devices, motion tracking and gesture detection, Internet of Things (IoT) and connected devices, and bone conduction for vibration detection. The LSM6DSV16BX integrates an audio accelerometer, Qvar sensor, and UI sensor in a compact package. This sensor includes a triple core for processing acceleration, angular rate, and Qvar sensing data on separate channels. The "always-on" sensor features low power consumption of just 0.95 mA in combination with high-performance mode, ensuring uninterrupted performance for both the accelerometer and gyroscope. The LSM6DSV16BX device also includes a machine learning core with exportable features and filters, allowing the device to be used in AI applications. This product is supported by the STEVAL-MKI234KA evaluation kit, which in conjunction with the STEVAL-MKI109V3 motherboard, provides a demonstration platform for the device.
Full press release here: https://eu.mouser.com/newsroom/publicrelations-stm-lsm6dsv16bx-sensor-2023final/
New Product – Mouser Now Shipping the Texas Instruments AWR1843AOP Automotive Radar Sensors
Mouser is now stocking the AWR1843AOP automotive radar sensor from Texas Instruments. The AWR1843AOP provides engineers with exceptional levels of integration in an extremely small form factor, for low-power, self-monitored, ultra-accurate radar systems in the automotive sector. The TI AWR1843AOP sensor, available from Mouser Electronics, is an Antenna-On-Package (AOP) device for operations in the 76- to 81GHz band. Built with Texas Instruments low-power 45-nm RFCMOS process, the AWR1843AOP integrates a DSP subsystem, combining high-performance C674x DSP for radar signal processing, with a BIST processor subsystem, responsible for radio configuration, control, and calibration, with a user-programmable Arm® Cortex®-R4F processor for automotive interfacing. The AWR1843AOP's hardware accelerator block (HWA) can perform radar processing and offloads of the DSP to execute higher level algorithms. The AWR1843AOP is supported by the TI AWR1843AOPEVM evaluation module, also available at Mouser Electronics. The AWR1843AOPEVM is an easy-to-use platform for evaluating the AWR1843AOP radar sensor and allows direct connectivity to the TI MMWAVEICBOOST and DCA1000EVM development kits (sold separately), enabling designers to develop software for the on-chip C67x DSP core and low-power Arm® Cortex®-R4F processors.
Full press release here: https://eu.mouser.com/newsroom/publicrelations-ti-awr1843aop-radar-sensor-2023final/
To see more new products and Mouser news, go to https://eu.mouser.com/pressroom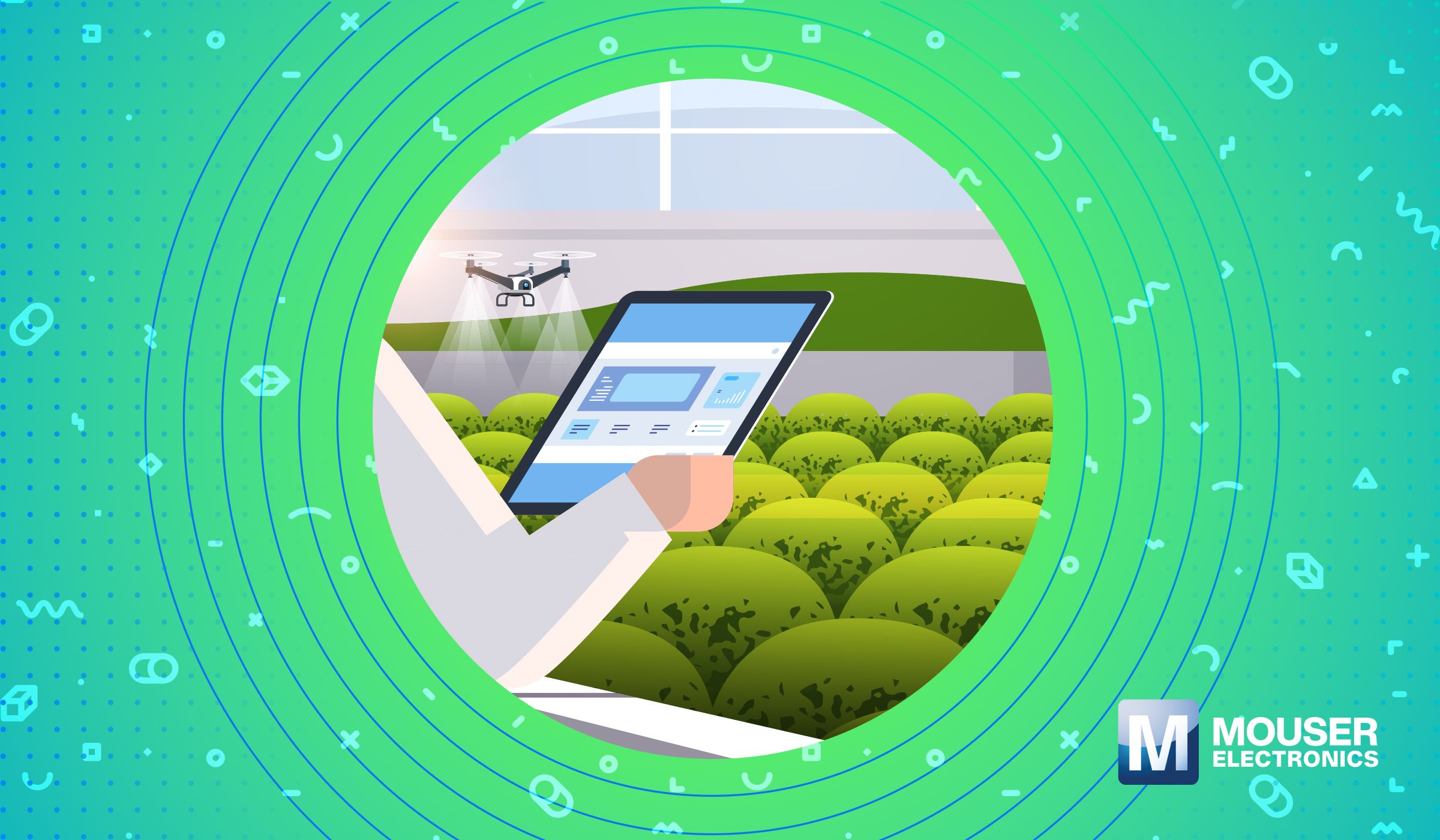 About Mouser Electronics
Mouser Electronics, a Berkshire Hathaway company, is an authorised semiconductor and electronic component distributor focused on New Product Introductions from its leading manufacturer partners. Serving the global electronic design engineer and buyer community, the global distributor's website, mouser.com, is available in multiple languages and currencies and features more than 6,8 million products from over 1.200 manufacturer brands. Mouser offers 27 support locations worldwide to provide best-in-class customer service in local language, currency and time zone. The distributor ships to over 650.000 customers in 223 countries/territories from its 93.000 square-meter, state-of-the-art facilities in the Dallas, Texas, metro area. For more information, visit https://www.mouser.com/.