14. marts 2023
The Latest News from Mouser Electronics
Mouser Electronics, Inc. is focused on supplying 100% certified, genuine products from its manufacturing partners for electronic design engineers and buyers. Mouser introduces hundreds of new products each month and supports innovation by supplying engineers with the newest products, technologies and resources.
The news highlights from Mouser this week are:
New Event – Mouser Empowers Innovation at Embedded World 2023
Mouser will empower innovation at this year's Embedded World exhibition in Nürnberg, Germany. From 14 March to 16 March, experts from the embedded electronics community will come together in person to learn more about the latest trends and jointly develop ideas and concepts for the future. Attendees can visit Mouser at Booth 102, Hall 4A to meet the team in the relaxed and friendly atmosphere of the Mouser Coffee Bar and Customer Service Pod. Trained baristas will serve visitors with handcrafted coffees and offer patrons a ceramic Mouser mug to take home. Mouser's customer service representatives will be at the Pod to offer their expert guidance on how to use the wide range of services and tools on the Mouser website. They will also be able to offer support for queries regarding orders and delivery times, as well as linking buyers and designers to additional technical resources that they may find useful. The Mouser booth will also feature its ever-popular Spin-to-Win game, with chances to win engineering tools and dev kits. Mouser will once again be pushing the boundary of on-stand visitor experience using immersive Augmented Reality technology. The experience will focus on the growth of this vital sector and explore the technology enabling personal eMobility.
Full press release here: https://eu.mouser.com/newsroom/publicrelations-embedded-world-2023final/
New Competition – Mouser Sponsors 2023 Global Create the Future Design Contest
Mouser is pleased to announce its sponsorship of the 21st Create the Future Design Contest, a global challenge to engineers and innovators around the world to design the next great thing. Mouser, which has sponsored the contest for 10 years, is joined again by valued manufacturers Intel® and Analog Devices, Inc. as co-sponsors. The competition is produced by SAE Media Group, an SAE International Company. COMSOL is also a principal sponsor of the contest. The contest opened for entries on 1 March and closes on 1 July 2023. The grand prize winner receives worldwide recognition and a cash prize of $25,000 for an innovative product that benefits society and the economy. Previous contests have produced more than 15,000 design ideas from engineers, entrepreneurs and students in more than 100 countries. The Create the Future Design Contest brings attention to product designs that enhance humanity, improve healthcare quality or help provide sustainable solutions. Previous grand prize-winning entries include self-destroying plastics, a self-contained organ and limb transport device, and an economical rapid screening device to prevent food-borne illness.
Full press release here: https://eu.mouser.com/newsroom/publicrelations-create-the-future-launch-2023final/
New Award – Mouser Named Top Sales Performer of 2022 by Diotec Semiconductor
Mouser proudly announces that it has been named the Top Sales Performer of 2022 by Diotec Semiconductor, a leading manufacturer of diodes, rectifiers, FETs, and voltage regulators for commercial- and industrial-grade applications. Mouser received the prestigious award for outstanding support and growth with only 10 months of being partnered. Mouser offers a wide selection of Diotec's discrete semiconductor components, including the SK14-AQ Schottky diode, which provides reverse battery polarity protection for automotive applications, and the MMFTP84K-AQ MOSFET, which is ideal for use in automotive RGB LED driver circuits.
Full press release here: https://eu.mouser.com/newsroom/publicrelations-diotec-top-sales-performer-award-2021final/
New Agreement – Mouser and Asahi Kasei Microdevices Sign Global Distribution Agreement
Mouser announces a global distribution agreement with Asahi Kasei Microdevices (AKM), an industry leader in advanced sensors and analogue/digital mixed-signal ICs. Asahi Kasei Microdevices provides customers with unique products by combining the compound semiconductor technology mainly used for magnetic sensors with the ASIC/analogue circuit technology based on silicon semiconductors. The new agreement gives design engineers easy access to Asahi Kasei Microdevices' sensors and audio chips for mobile, automotive, industrial, and consumer markets. The Asahi Kasei Microdevices portfolio, now available at Mouser, includes the CZx coreless current sensor ICs, the AK5x audio analogue-to-digital converters, the AK4x audio digital-to-analogue converters and the infrared LED elements and infrared sensors for non-dispersive infrared (NDIR) type gas sensors.
Full press release here: https://eu.mouser.com/newsroom/publicrelations-asahi-kasei-microdevices-new-manufacturer-2023final/
New Award – Mouser Wins Amphenol Military & Aerospace (AMAO) Europe High Service Web Distributor Award
Mouser is very pleased to announce that it has received the AMAO Europe High Service Web Distributor award for 2021 from Amphenol. This award was presented to the Mouser team in December 2022 and recognises Mouser's high performance in criteria that include point-of-sales growth, New Product Introductions (NPI) added and NPI extension. Over the last decade, Mouser has received a long list of awards from Amphenol. In the past couple of years, Mouser was named 2021 Distributor of the Year by Amphenol SV Microwave and received the 2020 Best High Service Digital Performance Award from Amphenol. With over 13,756 Amphenol Military and Aerospace products in stock, Mouser offers an ever-widening selection of the manufacturer's newest products, from electrical, electronic and fibre optic connectors, to interconnect systems, and coaxial and flat-ribbon cable.
Full press release here: https://eu.mouser.com/newsroom/publicrelations-emea-amao-distributor-award-2023final/
New Fixture – Mouser-Backed DS PENSKE Formula E Team Roared into South Africa for Cape Town E-Prix
Mouser cheered on the DS Penske Formula E racing team in Cape Town, South Africa, for round 5 of the 2022-23 ABB FIA Formula E World Championship. The race on 25 February was Formula E's debut in South Africa and the first major open-wheel Sub-Saharan race since 1993. The track was in Cape Town's Green Point and Waterfront districts. Team drivers for the Cape Town race were Season 8 Champion Stoffel Vandoorne and two-time Formula E Champion Jean-Éric Vergne, fresh off his first-place win in Hyderabad, India. Mouser is supporting the DS PENSKE team for the globe-trekking 2022–23 season, in collaboration with TTI, Inc. and valued manufacturers Molex and KYOCERA AVX. Mouser and Molex have been partnering to sponsor Formula E racing since 2015. Racing sponsorships are an innovative way for Mouser to communicate its performance-driven business model and promote the newest technologies from its manufacturer partners.
Full press release here: https://eu.mouser.com/newsroom/publicrelations-formula-e-cape-town-2023final/
To see more new products and Mouser news, go to https://eu.mouser.com/pressroom/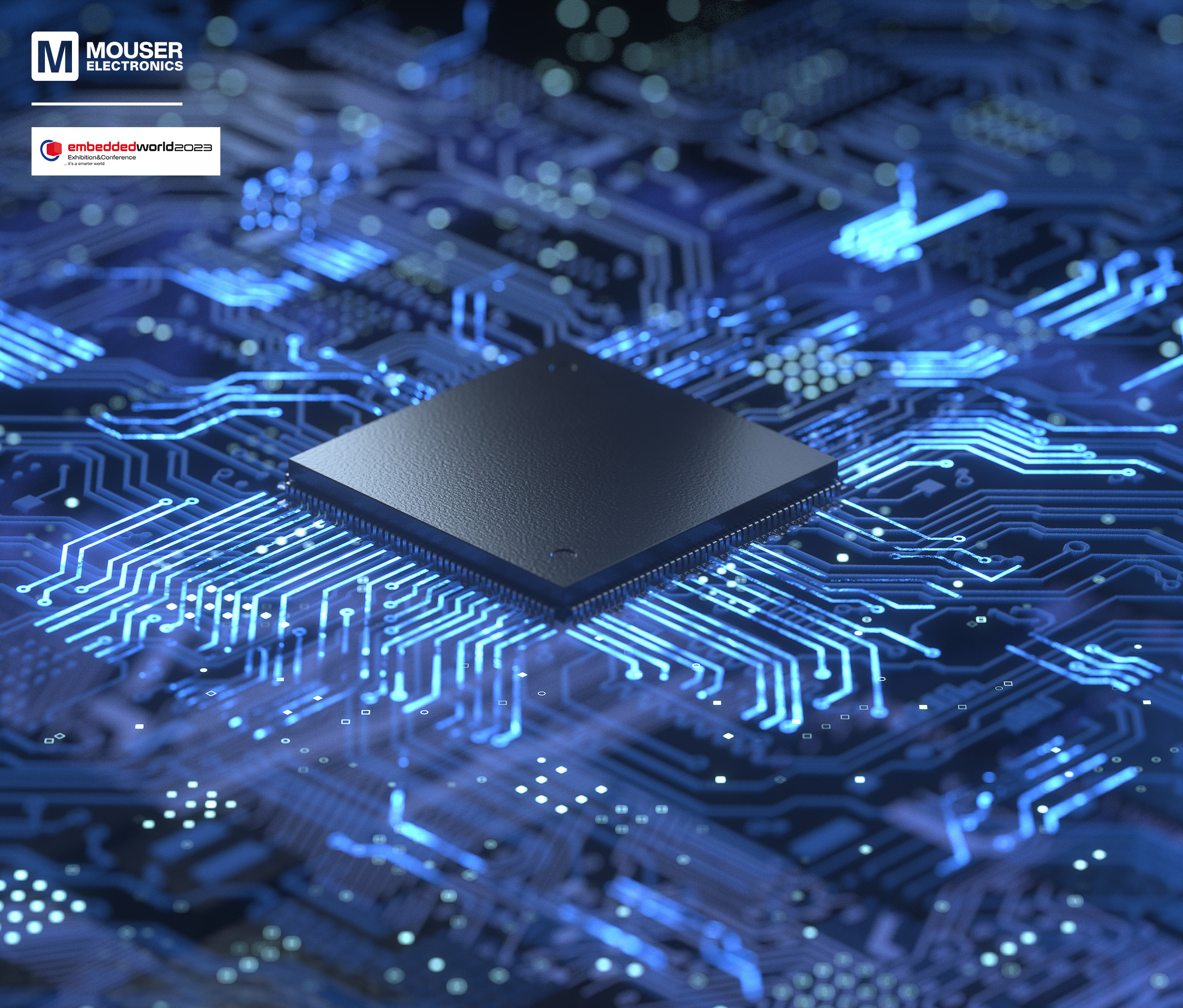 About Mouser Electronics
Mouser Electronics, a Berkshire Hathaway company, is an authorised semiconductor and electronic component distributor focused on New Product Introductions from its leading manufacturer partners. Serving the global electronic design engineer and buyer community, the global distributor's website, mouser.com, is available in multiple languages and currencies and features more than 6,8 million products from over 1.200 manufacturer brands. Mouser offers 27 support locations worldwide to provide best-in-class customer service in local language, currency and time zone. The distributor ships to over 650.000 customers in 223 countries/territories from its 93.000 square-meter, state-of-the-art facilities in the Dallas, Texas, metro area. For more information, visit https://www.mouser.com/.