8. marts 2023
The Latest News from Mouser Electronics
Mouser Electronics, Inc. is focused on supplying 100% certified, genuine products from its manufacturing partners for electronic design engineers and buyers. Mouser introduces hundreds of new products each month and supports innovation by supplying engineers with the newest products, technologies and resources.
The news highlights from Mouser this week are:
Renewed Sponsorship – Mouser Sponsors 2023 Engineers Week, Encouraging Students to Innovate for the Future
Mouser is proud to be a major sponsor of Engineers Week (EWeek) through the Fort Worth (Texas) Museum of Science and History for five days of fun and engaging activities. Mouser has been a major sponsor of this important annual event designed to increase public awareness and appreciation of engineers and their work for over a decade. This year's EWeek, occurring at the museum on 22-26 February, centres on the theme of "Creating the Future." Mouser will host several engineering challenges and activities near the museum's Innovation Studios and Gallery, where guests can participate in interactive experiences while learning how engineering is integrated into everyday life. During EWeek, Mouser aspires to spark the imagination of future design engineers while demonstrating some of the latest technologies affecting the world of tomorrow. Attendees can also learn more how Mouser helps engineers design products creating the future by delivering the electronic components and highly educational resources they need, such as the ongoing Empowering Innovation Together™ series, eBooks, Methods journals and technical resource pages.
Full press release here: https://eu.mouser.com/newsroom/publicrelations-engineers-week-2023final/
New Webinar – Mouser and TRACO Power Present Webinar on Powering Medical Applications
Mouser has teamed up with TRACO Power to provide the engineering community with a new webinar entitled "How to Power Your Medical Application." The free live webinar will take place at 3.00 pm CET on Tuesday 7 March 2023. The webinar will address the challenges of developing various medical applications, including how to choose optimal AC/DC or DC/DC converters. Participants of this webinar will learn about the key principles of IEC 60601 and how they relate to powering medical applications; new requirements in the IEC 60601 standard, including risk assessment; practical ways to achieve compliance; design and application support that is available for medical device manufacturers and AC/DC and DC/DC solutions for medical applications available from TRACO Power. Mark Patrick, Technical Marketing Manager, EMEA, Mouser Electronics, will host this webinar and will have two speakers from TRACO Power: Sebastian Fischer, Managing Director of TRACO Power Germany, and Mark Schoppel, Field Applications Engineer, TRACO Power.
Full press release here: https://eu.mouser.com/newsroom/publicrelations-traco-power-webinar-emea-2023final/
New Product – Mouser Now Shipping ams OSRAM Mira220 Global Shutter Image Sensors for Machine Vision Applications
Mouser is now shipping the Mira220 global shutter sensors from ams OSRAM. These 2.2-megapixel global shutter image sensors support on-chip operations like external triggering, windowing, and both horizontal and vertical mirroring with an effective resolution of 1600 (H) x 1400 (V) at a maximum frame rate of 90 fps at 12-bit depth. The advanced back-side illumination (BSI) technology of the product stacks the sensor layer on top of the digital/readout layer. This design results in a chip-scale package with a footprint of just 5.3 mm × 5.3 mm, giving manufacturers greater freedom to optimise the design of space-constrained. These sensors feature very low power consumption, with only 4 mW required in sleep mode, 40 mW in idle mode, and 350 mW at full resolution with 90 fps. By providing low system power consumption, the Mira220 enables wearable and portable device manufacturers to save space by specifying a smaller battery or extending run-time between charges. These sensors give design engineers 2D and 3D solutions for industrial machine vision applications like mobile facial authentication, smart home appliances, QR readers, AR/VR, drones, structured light vision and more.
Full press release here: https://eu.mouser.com/newsroom/publicrelations-ams-osram-mira220-sensor-2023final/
New Resources – Mouser Expands Tools and Resources for Engineers
Mouser offers a full suite of online tools for buyers and engineers to simplify the process of selecting and purchasing products. Modern electronic designs can often involve extensive part lists and multiple purchase orders. Mouser offers numerous Services & Tools to save time and streamline purchasing for buyers, including order automation resources, a Price & Availability Assistant and FORTE, Mouser's Intelligent BOM Tool®. These online resources simplify quoting and purchasing, saving valuable time. For design engineers, Mouser provides a wealth of online technical resources, including its ECAD Design Library, Conversion Calculators, an extensive library of product data sheets and technical content, as well as detailed product pages with videos, block diagrams and other technical information to assist at any step of the design process. Mouser's online Help Centre also offers a searchable hub for customer support resources and frequently asked questions. The Help Centre allows Mouser customers to create a My Mouser account, leading to simplified ordering and tracking.
Full press release here: https://eu.mouser.com/newsroom/publicrelations-help-center-services-tools-2023final/
New Products – Mouser Now Stocking Infineon's XENSIV Connected Sensor Kits, Offering Sensor Platform for IoT Device Development
Mouser is now stocking the XENSIV™ KIT CSK PASCO2 and XENSIV KIT CSK BGT60TR13C connected sensor kits (CSK) from Infineon Technologies AG. Combining sensors, microcontrollers and secure connectivity for a prototype can become a resource-intensive process. The CSK platform solves this issue by combing XENSIV sensors with power-efficient, high-performance processing based on an Infineon PSoC™ 6 microcontroller. An OPTIGA™ Trust M security controller enables secure connectivity. The modular board design of the connected sensor kits is compatible with the Adafruit Feather form factor, allowing the user to prototype solutions for various sensor use cases, for example, battery-powered smart home applications. The CSK platform enables the creation of new prototype ideas based on Infineon sensors, including radar, environmental sensors and others.
Full press release here: https://eu.mouser.com/newsroom/publicrelations-infineon-connected-sensor-kits-2023final/
New Win – Mouser-Backed DS PENSKE Driver Jean-Éric Vergne Celebrates First Place Win at India E-Prix
Mouser congratulates Jean-Éric Vergne and the DS PENSKE Formula E racing team on an exciting first-place win in round 4 of the 2022-23 ABB FIA Formula E World Championship at the 2023 Hyderabad, India E-Prix. Fellow DS PENSKE driver Stoffel Vandoorne fought hard to advance from position 17 on the grid to finish at position 8, bringing home the team's first double points of the season. The outstanding victory marks the first win for the new PENSKE AUTOSPORT and DS Automobiles partnership. After a challenging start to Season 9, the team has been working tirelessly to maximise the Gen 3 car's potential and fight as hard as possible to be at the front of the grid. Bringing home this well-deserved victory offers the first full glimpse of the power and capabilities of the DS PENSKE E-TENSE car. With this exciting win, the team departs this historic race weekend with the ultimate morale boost. The goal remains to work hard, push the car to the limit and return to the podium.
Full press release here: https://eu.mouser.com/newsroom/publicrelations-ds-penske-win-hyderabed-india-2023/
To see more new products and Mouser news, go to https://eu.mouser.com/pressroom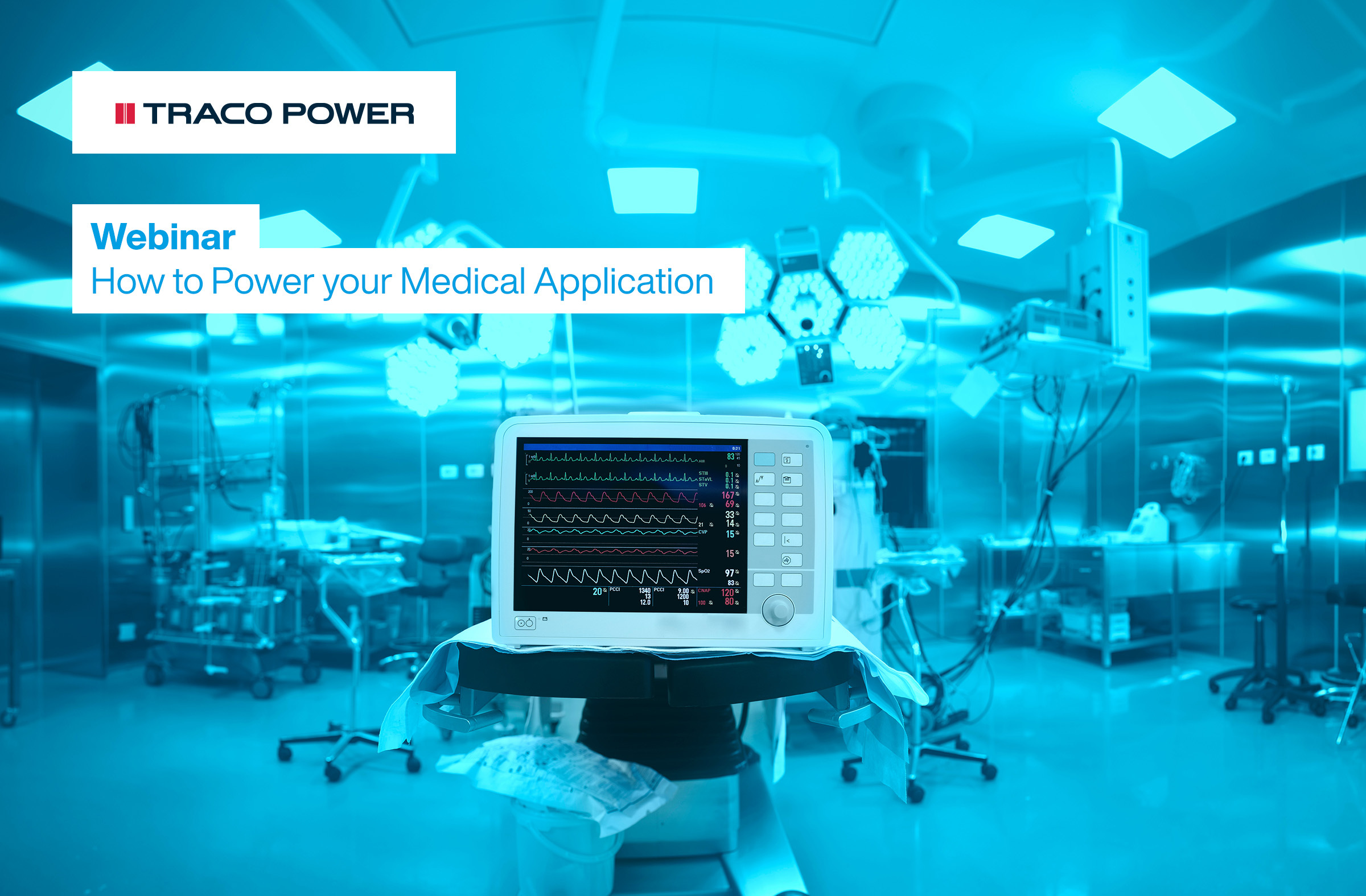 About Mouser Electronics
Mouser Electronics, a Berkshire Hathaway company, is an authorised semiconductor and electronic component distributor focused on New Product Introductions from its leading manufacturer partners. Serving the global electronic design engineer and buyer community, the global distributor's website, mouser.com, is available in multiple languages and currencies and features more than 6,8 million products from over 1.200 manufacturer brands. Mouser offers 27 support locations worldwide to provide best-in-class customer service in local language, currency and time zone. The distributor ships to over 650.000 customers in 223 countries/territories from its 93.000 square-meter, state-of-the-art facilities in the Dallas, Texas, metro area. For more information, visit https://www.mouser.com/.