24. februar 2023
The Latest News from Mouser Electronics
Mouser Electronics, Inc. is focused on supplying 100% certified, genuine products from its manufacturing partners for electronic design engineers and buyers. Mouser introduces hundreds of new products each month and supports innovation by supplying engineers with the newest products, technologies and resources.
The news highlights from Mouser this week are:
New Sponsorship – Mouser and Analog Devices Work Together on Charitable Initiative to Plant Trees Across Europe
Mouser and Analog Devices are working together to donate funds to One Tree Planted with the goal to plant up to 100,000 trees. One Tree Planted is a non-profit group focused on global reforestation. As an official partner of the United Nations' Decade on Ecosystem Restoration, they have planted over 40 million trees in more than 47 countries across the globe since 2014. Starting this month, for every Mouser order placed in the EMEA region including at least one line of Analog Devices products, One Tree Planted will plant a tree in reforestation projects across Europe, in countries such as Denmark, Iceland, Portugal, Romania, Spain and the United Kingdom.
Full press release here: https://eu.mouser.com/newsroom/publicrelations-mouser-adi-one-tree-planted-2023final/
New Award – Mouser Honoured with Sensirion's Global Distribution Award for Partner of the Year
Mouser has been honoured with the Distribution Partner of the Year Award for 2022 by Sensirion, a leading manufacturer of high-quality, innovative, and unique sensor solutions. Mouser was explicitly cited for boosting sales and customer count, its collaborative partnership with a strong marketing focus, its industry-leading attention to new product introduction (NPI), as well as Mouser's investment in inventory. Mouser stocks a full line of Sensirion products, including their newest sensors, such as the SFM4300 mass flow meter sensors which are optimised for medical gas-mixing applications, such as anaesthesia devices and vaporisers. The SHT40I-HD1B analogue humidity sensor is ideal for demanding industrial applications where high system noise prevents the use of digital solutions.
Full press release here: https://eu.mouser.com/newsroom/publicrelations-sensirion-distribution-award-2023final/
New Product – Mouser Now Stocking Linx Technologies IPW Series Outdoor Antennas for Cellular and Wi-Fi Applications
Mouser is now stocking the IPW Series rugged outdoor IP67-rated dipole antennas from Linx Technologies. The ANT-W63-IPW3-NP Wi-Fi 7/6/6E outdoor whip antenna is designed for 2.4 GHz, 5 GHz, and 6 GHz bands supporting Wi-Fi 7, Wi-Fi 6, and Wi-Fi 6E. The antenna is housed in heat- and chemical-resistant, UV-stabilised ABS and connects using an N plug connector. In addition to extensive Wi-Fi and WLAN coverage, this antenna offers reliable connectivity for Internet of Things (IoT) devices, smart home networking and remote monitoring. The ANT-8/9-IPW3-NP outdoor LPWA antenna is designed for use in the 868 MHz to 915 MHz frequency range, and is an ideal choice for low-power, wide-area (LPWA) applications. Due to its exceptional low-power performance, this antenna is also a suitable option for remote control, monitoring, and sensing applications. The ANT-5GW-IPW3-NP outdoor cellular sub-6 5G antenna offers reliable performance for 5G New Radio, LTE, and cellular IoT applications, offering exceptional peak gain and efficiency.
Full press release here: https://eu.mouser.com/newsroom/publicrelations-linx-lpw-series-ip67-antennas-2023final/
Renewed Sponsorship – TTI Family of Specialists Renews Support of Women in Electronics Organisation as Major Sponsor
TTI announced that its Family of Specialists is pleased to continue its Platinum-Level support as a founding sponsor of the Women in Electronics (WE) non-profit organisation. TTI, together with Mouser Electronics, Sager Electronics and eXponential Technology Group (XTG), have found great value in partnering with this industry organisation dedicated to enhancing the professional platform for women in electronics. The company extends its appreciation to its many employees who have invested their time to serve in various volunteer positions within the organisation.
Full press release here: https://eu.mouser.com/newsroom/public-relations-tti-women-in-electronics-2023final/
To see more new products and Mouser news, go to https://eu.mouser.com/pressroom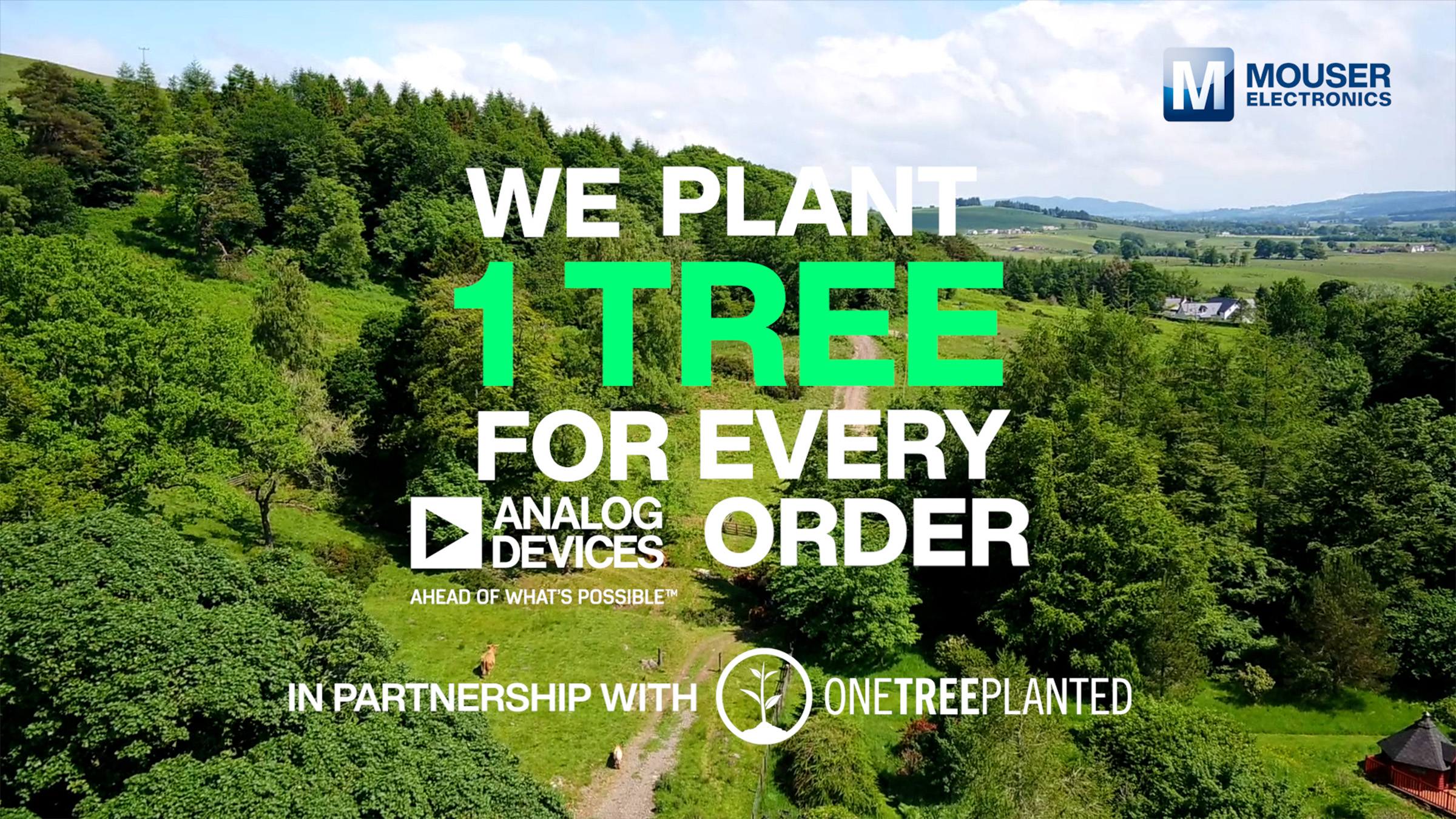 About Mouser Electronics
Mouser Electronics, a Berkshire Hathaway company, is an authorised semiconductor and electronic component distributor focused on New Product Introductions from its leading manufacturer partners. Serving the global electronic design engineer and buyer community, the global distributor's website, mouser.com, is available in multiple languages and currencies and features more than 6,8 million products from over 1.200 manufacturer brands. Mouser offers 27 support locations worldwide to provide best-in-class customer service in local language, currency and time zone. The distributor ships to over 650.000 customers in 223 countries/territories from its 93.000 square-meter, state-of-the-art facilities in the Dallas, Texas, metro area. For more information, visit https://www.mouser.com/.