6. februar 2023
The Latest News from Mouser Electronics
Mouser Electronics, Inc. is focused on supplying 100% certified, genuine products from its manufacturing partners for electronic design engineers and buyers. Mouser introduces hundreds of new products each month and supports innovation by supplying engineers with the newest products, technologies and resources.
The news highlights from Mouser this week are:
New Agreement – Mouser Signs Global Distribution Agreement with Yazaki Corporation to Deliver Automotive Components
Mouser has announced a new distribution agreement with Yazaki Corporation, a leading manufacturer of connectors, wire harnesses, meters, and many other high-quality products for automotive use. Through the agreement, Mouser now stocks Yazaki's latest electrical connectors, including the 1.5 Series connectors, the 2.3II Series connector, 58 Series connectors and the SWP connectors. The 1.5 Series, available in both sealed and unsealed options, feature a 6.50 mm vertical terminal pitch, tab width of 1.5 mm for the male terminal, and a covering size from 0.3 mm² to 1.25 mm². The 2.3II Series connector features a double terminal locking system that eliminates terminal "push-pull" as well as internal lances and front holders for secure terminal positioning. The 58 Series connectors offer compact design and a variety of tab width ranges from 1.2 mm to 9.5 mm for the male terminals. The SWP connectors feature a compact size and a tab width of 1.8 mm for male terminals. These sealed connectors cover wire sizes of 0.3 mm² to 2.0 mm² and are available in different connections, including wire-to-wire and wire-to-devices.
Full press release here: https://eu.mouser.com/newsroom/publicrelations-yazaki-new-manufacturer-2023final/
New Product – Mouser Now Shipping Molex Quad-Row Board-to-Board Connectors, Setting a New Standard in Space-Saving Connections
Mouser is now stocking the Quad-Row board-to-board connectors from Molex. These board-to-board connectors feature a staggered circuit layout and a 0.175 mm pitch low-profile design for a 30% space savings over conventional connectors. The connectors adhere to the 3.0 A current rating, enabling high power in a compact form factor. Additionally, the product aligns with the standard soldering pitch of 0.35mm to expedite volume manufacturing using typical surface mount technology (SMT) processes. Reliable, robust performance is assured, thanks to interior armour and insert-moulded power nail, which safeguards pins from damage during volume manufacturing and assembly. These capabilities, along with a wide alignment, facilitate easy, secure mating and low fallout rates. These patent-pending connectors offer product developers and device manufacturers greater freedom and flexibility to support compact form factors, making them ideal for augmented reality/virtual reality (AR/VR), automotive, communications, IoT, medical and wearable applications.
Full press release here: https://eu.mouser.com/newsroom/publicrelations-quad-row-btb-connectors-2023final/
New Fixture – Mouser-Backed Formula E Team Took On Diriyah Street Circuit in Saudi Arabia
Mouser cheered on the DS PENSKE racing team as it competed in rounds 2 and 3 of the 2022–23 ABB FIA Formula E World Championship at the Diriyah Street Circuit in Saudi Arabia on January 27 and 28. Mouser is supporting the DS PENSKE team for the globe-trekking 2022–23 season, in collaboration with TTI, Inc. and valued manufacturers Molex and KYOCERA AVX. The challenging 2.495 km Diriyah Circuit features over 20 twists and turns as it skirts around the historic town walls of the UNESCO World Heritage site. Team drivers for the Diriyah race were Stoffel Vandoorne and Jean-Éric Vergne. The Formula E series features cars that are powered solely by electricity and represent a vision for the future of the motorsports industry, serving as a framework for research and development around zero-emission motoring.
Full press release here: https://eu.mouser.com/newsroom/pressbrief-formula-e-diriyah-2023final/
New Product – Mouser Now Shipping New Series 2 Wireless SoCs from Silicon Labs
Mouser is now stocking the MG24 and BG24 Series 2 wireless system-on-chip (SoC) devices from Silicon Labs. Featuring 2.4 GHz RF, low-power consumption, and an AI/ML hardware accelerator, the wireless SoCs offer an ideal solution for mesh Internet of Things (IoT) wireless connectivity using Matter, OpenThread®, and Zigbee® protocols. The EFR32MG24 wireless SoCs feature an Arm® Cortex®-M33 microcontroller offering up to 78 MHz, 1.5 Mbytes of Flash, and 256 Kbytes of RAM. The SoCs' exceptional energy efficiency and AI/ML hardware accelerator ensure reliable performance for the present and future of IoT device design. These products also feature Bluetooth® Low Energy (BLE 5.3) and Bluetooth Mesh connectivity, exceptional low-power wireless performance, and extensive security capabilities. The new wireless SoCs support a range of smart home, lighting, and building automation applications, including gateways and hubs, sensors, location services, and predictive maintenance.
Full press release here: https://eu.mouser.com/newsroom/publicrelations-silicon-labs-series-2-wireless-soc-2023final/
To see more new products and Mouser news, go to https://eu.mouser.com/pressroom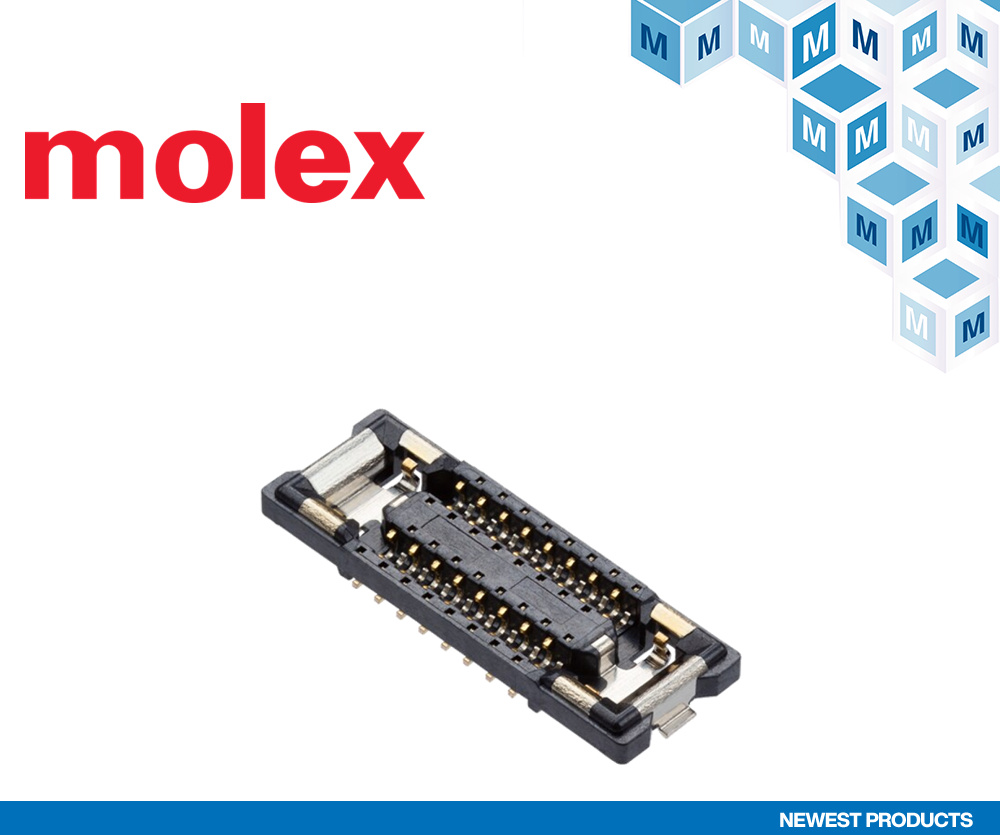 As a global authorised distributor, Mouser offers the world's widest selection of the newest semiconductors and electronic components — in stock and ready to ship™. Mouser's customers can expect 100% certified, genuine products that are fully traceable from each of its manufacturer partners. To help speed customers' designs, Mouser's website hosts an extensive library of technical resources, including a Technical Resource Centre, along with product data sheets, supplier-specific reference designs, application notes, technical design information, engineering tools and other helpful information.
About Mouser Electronics
Mouser Electronics, a Berkshire Hathaway company, is an authorised semiconductor and electronic component distributor focused on New Product Introductions from its leading manufacturer partners. Serving the global electronic design engineer and buyer community, the global distributor's website, mouser.com, is available in multiple languages and currencies and features more than 6,8 million products from over 1.200 manufacturer brands. Mouser offers 27 support locations worldwide to provide best-in-class customer service in local language, currency and time zone. The distributor ships to over 650.000 customers in 223 countries/territories from its 93.000 square-meter, state-of-the-art facilities in the Dallas, Texas, metro area. For more information, visit https://www.mouser.com/.