16. januar 2023
The Latest News from Mouser Electronics
Mouser Electronics, Inc. is focused on supplying 100% certified, genuine products from its manufacturing partners for electronic design engineers and buyers. Mouser introduces hundreds of new products each month and supports innovation by supplying engineers with the newest products, technologies and resources.
The news highlights from Mouser this week are:
New Product – Mouser Now Stocking FTDI Chip FT4232HA USB-to-UART/MPSSE IC, Providing High-Speed USB Support to Target Designs
Mouser is now stocking the FT4232HA high-speed USB-to-UART/MPSSE IC from FTDI Chip. The FT4232HA is an automotive-qualified USB 2.0-to-UART converter that seamlessly provides high-speed USB support to target designs. This product supports single-chip USB-to-quad serial ports with a variety of configurations. Two of the device's four configurable interfaces can be configured as UART, JTAG, SPI, I²C, or Bit-Bang mode, using an MPSSE with independent baud rate generators, while the remaining two interfaces can be configured as UART or Bit-Bang. The FT4232HA device is highly durable and AEC Grade 2 qualified with an extended operating temperature range of -40°C to +105°C. The IC also features low operating and USB suspend currents and supports bus-powered, self-powered, and high-power bus-powered USB configurations. Featuring four independent configurable interfaces, the FT4232HA device offers a highly flexible solution for a range of both automotive and general USB applications, including smart card readers, industrial control, media player interfaces, and set-top box interfaces.
Full press release here: https://eu.mouser.com/newsroom/publicrelations-ftdi-chip-ft4232ha-2022final/
New Partnership – Mouser Announces Partnership with DS PENSKE for Formula E Season 9
Mouser is proud to announce their support of the PENSKE AUTOSPORT group and the newly formed DS PENSKE Formula E team. For the upcoming ninth season of the ABB FIA Formula E World Championship, the PENSKE AUTOSPORT group will be teaming up with the French automotive brand DS Automobiles. Mouser is partnering with the DS PENSKE team throughout the 2022–23 ABB FIA Formula E World Championship racing season, in collaboration with TTI, Inc. and valued manufacturers Molex and KYOCERA AVX. Mouser and Molex have partnered together to sponsor Formula E racing since 2015. Along with the newly formed team comes a pair of new drivers for the Mouser-backed entry: Formula E World Champion Stoffel Vandoorne and two-time Formula E Champion Jean-Eric Vergne. The Stellantis-backed team has officially revealed its DS E-TENSE FE23: the third-generation, 100% electric car, with black and gold livery. The DS E-TENSE FE23 features a number of significant changes compared to its predecessor. The Gen3 cars are the fastest-ever seen in the Formula E World Championship, with a top speed of 280 kph, while also being 60 kg lighter than the Gen2 car. Formula E Season 9 kicks off on 14 January 2023, with the Mexico City E-Prix.
Full press release here: https://eu.mouser.com/newsroom/publicrelations-formula-e-ds-penske-announcement-2022final/
New Resource Site – Mouser Announces Launch of Sensor Design Resource Site
Mouser has announced the launch of a new resource site dedicated to sensor design guides. Advances in sensor design have supported innovative new devices in consumer electronics, medical applications, and automotive manufacturing. The resource site offers a range of rich, in-depth articles on topics including time-of-flight sensors, MEMS microphones, gyroscopes, and accelerometers, providing engineers with the information they need to solve complicated design challenges. In an article on board-mounted temperature sensors, embedded systems expert Ishmael Chigumira explores the technological innovations that have made it possible for temperature sensors to be integrated in a PCB instead of located off-board. In The Dos and Don't of VOC Sensors, electronic engineer Robin Mitchell provides a detailed introduction to the different types of sensors used to measure volatile organic compounds (VOCs).
Full press release here: https://eu.mouser.com/newsroom/publicrelations-sensor-design-resource-2022final/
New Product – Mouser Now Stocking ams OSRAM's High-Efficiency OSLON Black Flat X LED Devices for Automotive Exterior Lighting
Mouser is now stocking the OSLON Black Flat X LED devices from ams OSRAM. The OSLON 3-Chip Black Flat X KW3 HNL631.TK LEDs are high-performance light-emitting diodes offering 1350 lm at 1000 mA. The LEDs' pad geometry offers exceptional thermal performance, allowing developers to reduce heatsink size in their lighting designs. These LEDs feature an extremely high contrast 1:200 design as a result of black case material and TiO2 casting. The OSLON 4-Chip Black Flat X KW4 HPL631.TK LEDs are an ideal replacement for halogen lamps, by offering up to 2115 lm at 1000 mA. The devices are housed in a compact 7.59 mm × 3.75 mm × 0.50 mm package, making them a suitable choice for high-density applications. The OSLON 5-Chip Black Flat X KW5 HQL631.TK LEDs from ams OSRAM are the most efficient lead-frame devices in the OSLON series, delivering exceptional performance in automotive exterior applications, including halogen replacement. The high-efficiency LEDs offer up to 2140 lm at 1000 mA, and they boast an operating temperature range of -40°C to +135°C. Designed for forward lighting applications, including headlamps, night vision, and laser devices, the OSLON LED devices offer high efficiency and excellent thermal conditions and have a high focus on system cost, making them a durable, cost-effective option for a wide range of lighting solutions.
Full press release here: https://eu.mouser.com/newsroom/publicrelations-ams-osram-black-flat-x-2022final/
New Product – Mouser Adds Latest Wi-Fi and Cellular Antennas from Linx Technologies for IoT & Smart Home Applications
Mouser is now stocking the ANT-W63WSx blade style Wi-Fi 6/6E/7 antennas and the ANT-5GWWS6-SMA cellular sub-6 5G antennas from Linx Technologies. The ANT-W63WSx blade style Wi-Fi 6/6E/7 antennas provide engineers with superior performance for IoT and Smart Home applications in the 2.4 GHz, 5 GHz, and 6 GHz bands while supporting Wi-Fi 6, Wi-Fi 6E and Wi-Fi 7. These ground-plane independent dipole antennas feature an adjustable, hinged rotating design with detents for straight, 45°, and 90° positioning, to offer optimum performance and reduced exposure from impact damage. These antennas offer omnidirectional radiation and linear polarisation and are available with either an SMA plug (male pin) or an RP-SMA plug (female socket) connector for design flexibility. The ANT-5GWWS6-SMA Cellular Sub-6 5G Antenna is a dipole, blade-style antenna designed for 5G New Radio, LTE, and cellular Internet of Things (LTE-M, NB-IoT) applications requiring a cost-effective, but capable, antenna solution. The ANT-5GWWS6-SMA also features an adjustable antenna for optimum performance and reliability for bandwidth from 617 MHz to 5925 MHz, and services global cellular networks (5G/4G/3G/2G) for both home and business networking. This antenna attaches with an SMA plug (male pin) connector.
Full press release here: https://eu.mouser.com/newsroom/publicrelations-linx-ant-w63wsx-ant-5gwws6-2022final/
To see more new products and Mouser news, go to https://eu.mouser.com/pressroom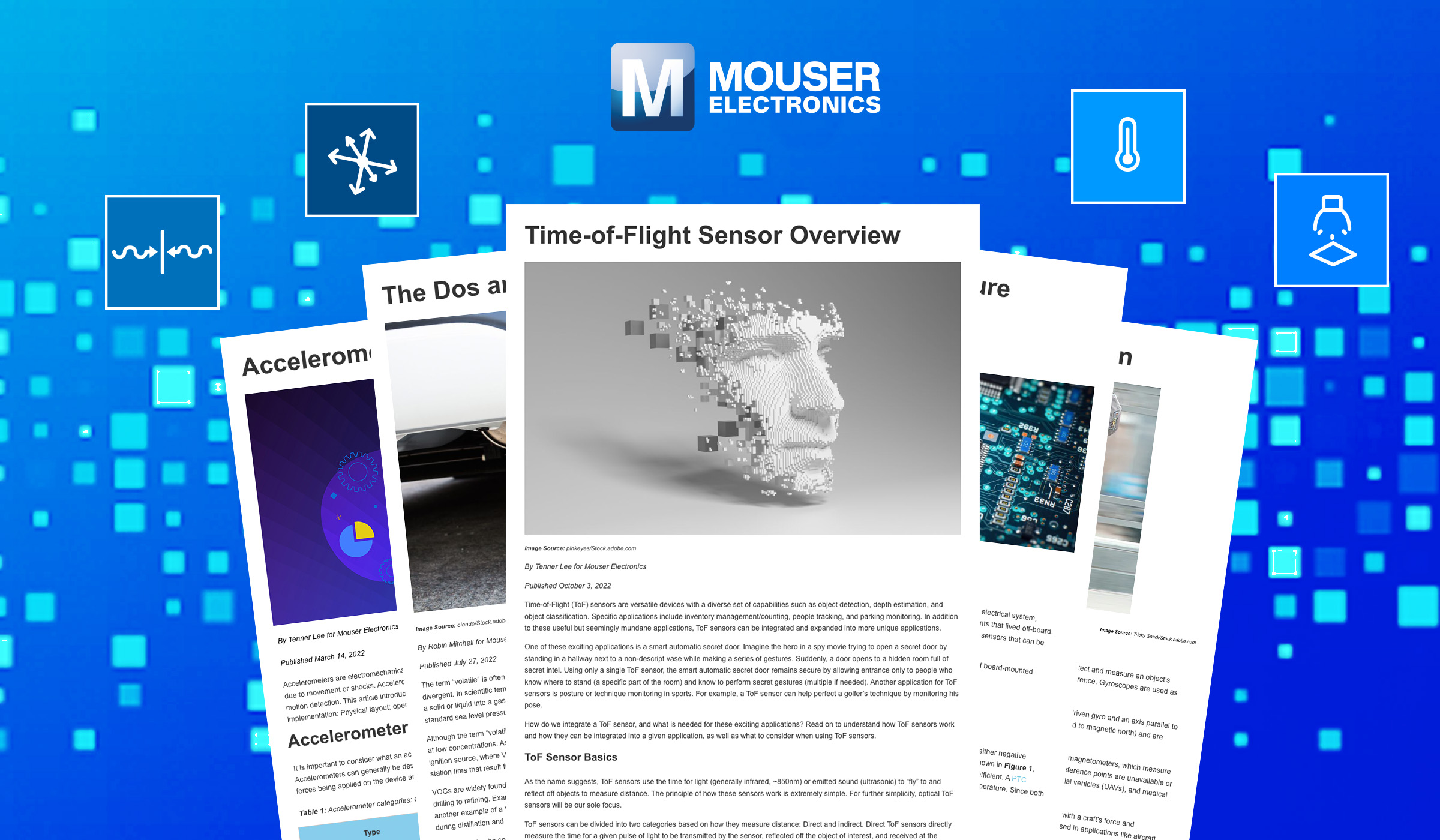 As a global authorised distributor, Mouser offers the world's widest selection of the newest semiconductors and electronic components — in stock and ready to ship™. Mouser's customers can expect 100% certified, genuine products that are fully traceable from each of its manufacturer partners. To help speed customers' designs, Mouser's website hosts an extensive library of technical resources, including a Technical Resource Centre, along with product data sheets, supplier-specific reference designs, application notes, technical design information, engineering tools and other helpful information.
About Mouser Electronics
Mouser Electronics, a Berkshire Hathaway company, is an authorised semiconductor and electronic component distributor focused on New Product Introductions from its leading manufacturer partners. Serving the global electronic design engineer and buyer community, the global distributor's website, mouser.com, is available in multiple languages and currencies and features more than 6,8 million products from over 1.200 manufacturer brands. Mouser offers 27 support locations worldwide to provide best-in-class customer service in local language, currency and time zone. The distributor ships to over 650.000 customers in 223 countries/territories from its 93.000 square-meter, state-of-the-art facilities in the Dallas, Texas, metro area. For more information, visit https://www.mouser.com/.