31. oktober 2022
The Latest News from Mouser Electronics
Mouser Electronics, Inc. is focused on supplying 100% certified, genuine products from its manufacturing partners for electronic design engineers and buyers. Mouser introduces hundreds of new products each month and supports innovation by supplying engineers with the newest products, technologies and resources.
The news highlights from Mouser this week are:
New Event – Mouser to Inspire Innovation at Electronica 2022
Mouser will be exhibiting at Electronica 2022, the world's leading trade fair and conference for electronics, in Munich from 15 November through 18 November 2022. Mouser will once again partner with TTI, Inc to exhibit in Hall C3 at Booth 578. Throughout Electronica 2022, the Mouser booth will feature a "spin-to-win" game, giving visitors the chance to win one prize from a host of gadgets and dev tools. From 10 October to 2 December 2022, Mouser will also be running an Electronica 2022 online prize draw, where registrants can enter to win a prize. Alongside this, attendees can relax and enjoy a hot drink at the Mouser coffee bar. Visitors to the booth will also have an opportunity to use the Mouser Customer Service Pod, where the team will be on hand to offer attendees demonstrations and guidance on how to use the extensive range of services and tools on the Mouser website, answer questions regarding orders and delivery times and offer suggestions for technical resources that buyers and designers may find useful.
Full press release here: https://eu.mouser.com/newsroom/publicrelations-mouser-electronica-2022final/
New Product – Mouser Now Stocking ams OSRAM SYNIOS P3030 KW DSLP31.CE LED for Car Body Illumination
Mouser is now stocking the SYNIOS® P3030 KW DSLP31.CE LED from ams OSRAM. Part of ams OSRAM's SYNIOS P Family of products, the P3030 KW DSLP31.CE is a white LED with a luminous flux/radiant flux of 45 lm to 71 lm and a minimum colour rendering index (CRI) of 90. Forward current is rated at 3 mA to 200 mA, with a pulsed forward current of 400 mA (max.). The LED functions on a forward voltage of 2.6 V to 3.5 V, with a maximum reverse voltage of 5 V. The close-to-centre chip layout allows for optimal design flexibility, and its small outline dimensions, especially the height, provide maximum flexibility to accommodate even the tightest of spaces. Through this, the product delivers an exceptional solution that meets the energy efficiency, weight, and space-saving qualities for the rapidly emerging field of automotive exterior lighting.
Full press release here: https://eu.mouser.com/newsroom/publicrelations-ams-osram-synios-p3030-kw-dslp31-ce-2022final/
New Resources – Kickstart Product Design with Mouser's Resources for Development Kits and Engineering Tools
Mouser provides a wealth of services and tools to help engineers and purchasing professionals find the right products for their designs, including a resource site for development kits and a page devoted to the latest engineering tools. The development kits resource site offers a diverse collection of resources to inform the development of applications ranging from Internet of Things (IoT) devices to Bluetooth mesh networks to wearable medical devices. These resources include articles addressing challenges and use cases for specific components, including AMD Xilinx Kria System on Modules (SoMs) and the Microchip Technology SAM E54 Xplained Pro Evaluation Kit and also includes convenient product information, allowing engineers to easily find components for their new designs. The engineering tools page features a constantly updating list of new tools for evaluating semiconductors and other electronic components, including tools for embedded processors, RF wireless, sensors, and more.
Full press release here: https://eu.mouser.com/newsroom/publicrelations-development-tool-resources-2022final/
New Award – Mouser Congratulates Winners of 2022 Create the Future Design Contest
Mouser congratulates the winners of the 2022 Create the Future Design Contest, who will be honoured at a special awards banquet in November. Intel® and Analog Devices, Inc. teamed with Mouser in sponsoring the 20th annual contest, produced by SAE Media Group, an SAE International Company. Together with COMSOL and SAE Media Group, Mouser will award the $25,000 grand prize to a team from the Massachusetts Institute of Technology (MIT) Media Lab for their entry, FlowIO Platform, a fully integrated, miniature pneumatic development platform designed to make prototyping, innovation, and research with soft robotics quick and easy. Finalists were selected by senior editors at SAE Media Group, producer of the contest, and judged by an independent panel of design engineers.
Full press release here: https://eu.mouser.com/newsroom/publicrelations-create-the-future-winners-2022final/
To see more new products and Mouser news, go to https://eu.mouser.com/pressroom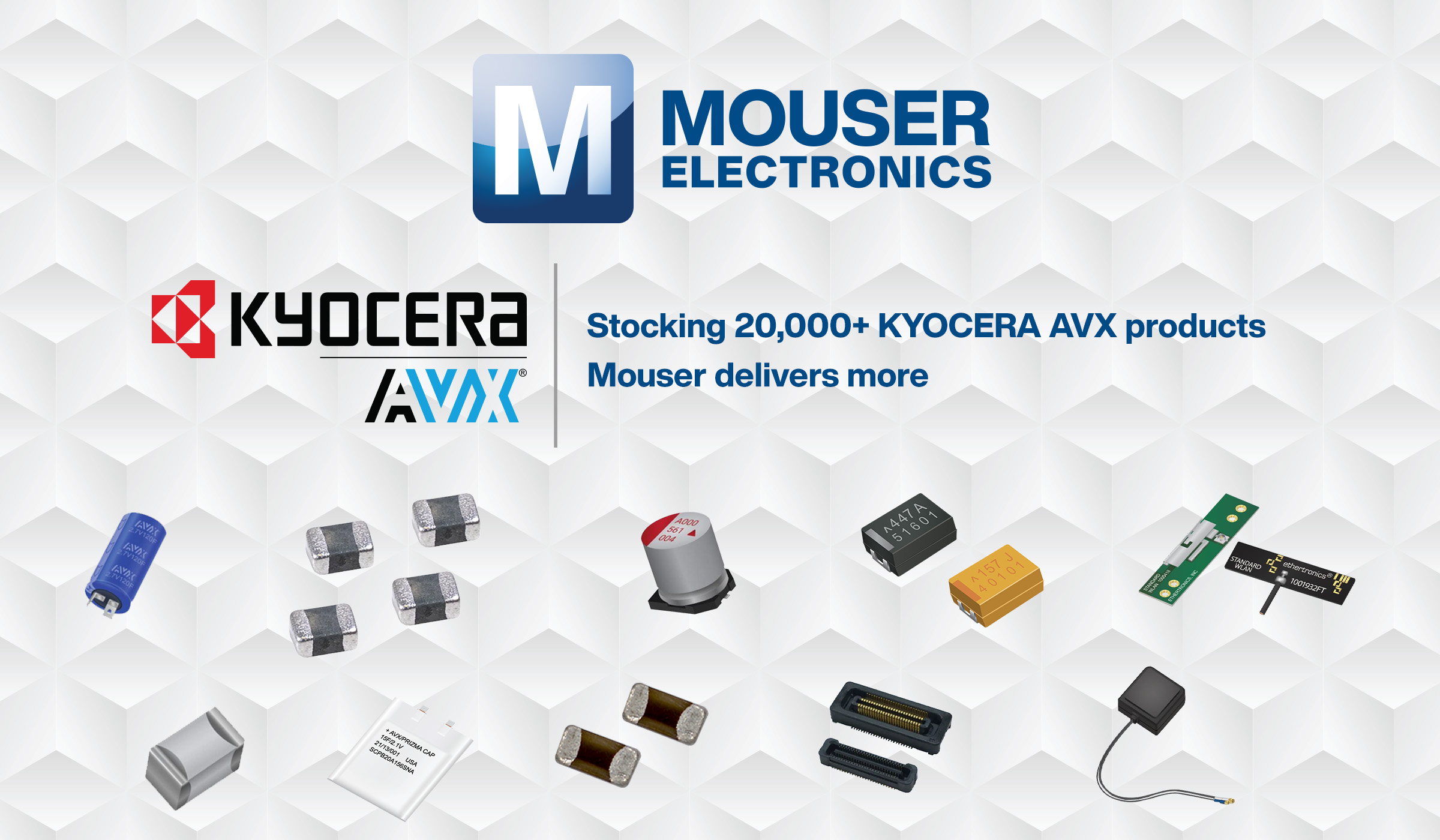 As a global authorised distributor, Mouser offers the world's widest selection of the newest semiconductors and electronic components — in stock and ready to ship™. Mouser's customers can expect 100% certified, genuine products that are fully traceable from each of its manufacturer partners. To help speed customers' designs, Mouser's website hosts an extensive library of technical resources, including a Technical Resource Centre, along with product data sheets, supplier-specific reference designs, application notes, technical design information, engineering tools and other helpful information.
About Mouser Electronics
Mouser Electronics, a Berkshire Hathaway company, is an authorised semiconductor and electronic component distributor focused on New Product Introductions from its leading manufacturer partners. Serving the global electronic design engineer and buyer community, the global distributor's website, mouser.com, is available in multiple languages and currencies and features more than 6,8 million products from over 1.200 manufacturer brands. Mouser offers 27 support locations worldwide to provide best-in-class customer service in local language, currency and time zone. The distributor ships to over 650.000 customers in 223 countries/territories from its 93.000 square-meter, state-of-the-art facilities in the Dallas, Texas, metro area. For more information, visit https://www.mouser.com/.