5. oktober 2022
The Latest News from Mouser Electronics
Mouser Electronics, Inc. is focused on supplying 100% certified, genuine products from its manufacturing partners for electronic design engineers and buyers. Mouser introduces hundreds of new products each month and supports innovation by supplying engineers with the newest products, technologies and resources.
The news highlights from Mouser this week are:
New Resources – Mouser Presents Resources for Engineers Building Autonomous Mobile Robots of Tomorrow
Mouser offers engineers a wealth of information on industrial automation applications, including resources and products needed to accelerate the design and development of autonomous mobile robots (AMRs). In these resources, experts delve into the industry's emerging trends for AMRs and how these robots are transforming supply chains, factories and manufacturing. Articles include a look at how AMRs are typically constructed to meet the demand for human-like capabilities, the promise of deep learning to boost factory efficiency and AI-driven augmented reality (AR) in manufacturing. To help customers capitalise on these trends, Mouser stocks the AMD Xilinx Kria K26 system-on-modules (SoMs) and the STMicroelectronics VL53L4Cx time-of-flight sensors, ideal for automated mobile robot applications.
Full press release here: https://eu.mouser.com/newsroom/publicrelations-amr-solution-focus-2022final/
New Product – Mouser Now Stocking Silicon Labs' Z-Wave 800 SiP Module for Smart Home Applications
Mouser is now stocking the ZGM230S Z-Wave® 800 system-in-package (SiP) module from Silicon Labs. This 6.5 mm × 6.5 mm module is based on the EFR32ZG23 system-on-chip and incorporates a 32-bit Arm® Cortex®-M33 core with 512 Kbytes of flash (64 Kbytes of application flash memory), native security stack using Silicon Labs' Secure Vault technology, and highly integrated Sub-GHz transceiver plus crystal. Built on Silicon Labs' low-power Wireless Gecko platform, the next-generation Z-Wave 800 device enables rapid development of energy-efficient, long-range interoperable Z-Wave mesh network solutions for smart home Internet of Things (IoT) devices, including hubs, security, lighting, sensors, door locks, and HVAC. The module provides developers with sub-GHz connectivity for Z-Wave Mesh and Z-Wave Long Range with over 50% better battery life compared to the Z-Wave 700 series.
Full press release here: https://eu.mouser.com/newsroom/publicrelations-silabs-zgm230s-zwave-800-2022final/
New Product – Mouser Now Stocking Phoenix Contact's Building Intelligence Connectors and Assemblies to Enable Future-Proof IoT Design
Mouser offers a wide-ranging selection of connectors and assemblies from Phoenix Contact. These building intelligence connectors and assemblies feature a number of bus and network protocols standardised into a uniform data object, including KNX, BACnet, Modbus, and M-bus. The devices' comprehensive networking and communications capabilities simplify the building design process, supporting the rapid and seamless development of building automation strategies. The industrial-quality components offer simple integration in both new and existing buildings, allowing any building to benefit from automation and Internet of Things (IoT) technology. By enabling all technical systems to exchange information, the connectors and cable assemblies support cost optimisation and sustainable reduction of CO2 emissions.
Full press release here: https://eu.mouser.com/newsroom/publicrelations-phoenix-contact-building-intelligence-2022final/
New Manufacturers – Mouser Expands Line Card with 35+ New Manufacturer Brands
Mouser continues to expand its line card by adding 36 new manufacturers through the end of August 2022. With more than 1,200 manufacturer brands, Mouser now offers an even wider range of product options for its global customer base of design engineers, component buyers, procurement agents, educators and students. In the face of semiconductor shortages and other supply chain disruptions, Mouser's longstanding strategy to invest in and maintain strong inventory is helping meet the component needs of manufacturers around the globe. Among the new manufacturer partners Mouser has added in 2022 are: Solidigm, Amphenol PCB Piezotronics, The Modal Shop, Allegro MicroSystems and Labforge Inc..
Full press release here: https://eu.mouser.com/newsroom/publicrelations-mouser-35-new-manufacturers-2022final/
To see more new products and Mouser news, go to https://eu.mouser.com/pressroom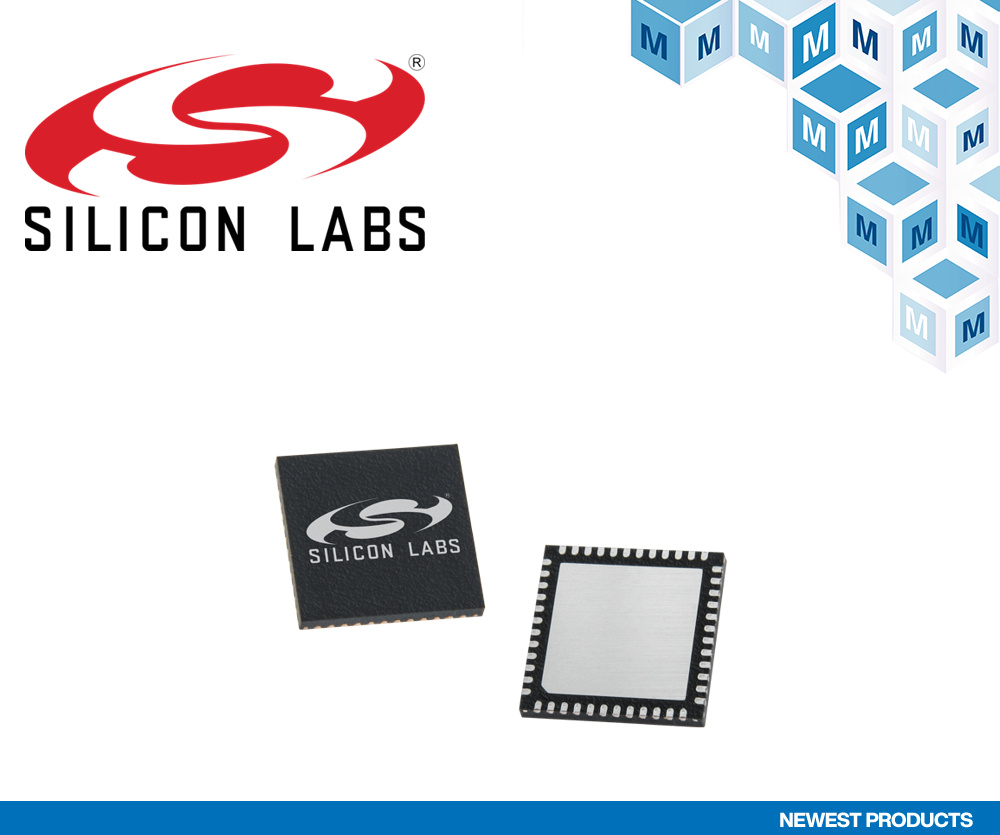 As a global authorised distributor, Mouser offers the world's widest selection of the newest semiconductors and electronic components — in stock and ready to ship™. Mouser's customers can expect 100% certified, genuine products that are fully traceable from each of its manufacturer partners. To help speed customers' designs, Mouser's website hosts an extensive library of technical resources, including a Technical Resource Centre, along with product data sheets, supplier-specific reference designs, application notes, technical design information, engineering tools and other helpful information.
About Mouser Electronics
Mouser Electronics, a Berkshire Hathaway company, is an authorised semiconductor and electronic component distributor focused on New Product Introductions from its leading manufacturer partners. Serving the global electronic design engineer and buyer community, the global distributor's website, mouser.com, is available in multiple languages and currencies and features more than 6,8 million products from over 1.200 manufacturer brands. Mouser offers 27 support locations worldwide to provide best-in-class customer service in local language, currency and time zone. The distributor ships to over 650.000 customers in 223 countries/territories from its 93.000 square-meter, state-of-the-art facilities in the Dallas, Texas, metro area. For more information, visit https://www.mouser.com/.