31. august 2022
The Latest News from Mouser Electronics
Mouser Electronics, Inc. is focused on supplying 100% certified, genuine products from its manufacturing partners for electronic design engineers and buyers. Mouser introduces hundreds of new products each month and supports innovation by supplying engineers with the newest products, technologies and resources.
The news highlights from Mouser this week are:
New Expansion – Mouser Breaks Ground on Major New Expansion of Global Distribution Centre
Mouser is greatly expanding its large global headquarters and distribution centre to continue meeting the needs of its flourishing business well into the next decade. The company recently broke ground on a 416,000-square-foot, three-story building that will expand its distribution centre, located south of Dallas-Fort Worth, Texas. Upon completion of the new construction, the 78-acre global headquarters and massive distribution centre will consist of almost 1.5 million square feet to accommodate Mouser's vast inventory of 1 million unique SKUs for products and technologies from over 1,200 electronic component manufacturers. The new building will feature a triple-mezzanine floorplan, advanced automation, and a skybridge connector to the existing distribution centre building. Altogether, the new addition will solidify Mouser's place as having some of the most advanced receiving, order pulling, and shipping departments in e-commerce.
Full press release here: https://eu.mouser.com/newsroom/publicrelations-mouser-expansion-automation-2022final/
New Product – Microchip PIC16F18x MCUs Optimised for Sensor Node Applications Now Available at Mouser
Mouser is now stocking the PIC16F18015/25/44/45 and the PIC16F18126/46 families of microcontrollers from Microchip Technology. Specifically designed for developers requiring an 8-bit microcontroller to accompany their sensor designs, these two families deliver a variety of feature-rich capabilities that support sensor signal conditioning and real-time control functionality at an affordable price. The PIC16F18015/25/44/45 microcontrollers provide a balance of flash memory (ranging from 7 KBytes to 14 Kbytes), robust control and peripheral capabilities, and speeds up to 32 MHz. All devices in this family include up to 256 bytes of EEPROM, a 10-bit analog-to-digital converter with computation (ADCC), automated capacitive voltage divider (CVD) techniques for advanced capacitive touch sensing, an 8-bit digital-to-analog converter (DAC) module, three PWMs with two additional capture/compare PWMs, and a complementary waveform generator (CWG). The PIC16F18126/46 microcontrollers, though similar in memory and operating speed to the PIC16F180xx family, provide a feature set geared more toward higher-end sensor applications requiring additional digital functionality, higher resolution and precision timing.
Full press release here: https://eu.mouser.com/newsroom/publicrelations-microchip-pic16f180xx-pic16f181x6-mcus-2022final/
New Award – Mouser Wins Vishay EMEA 2021 High Service Distributor of the Year Award
Mouser is very pleased to announce that it has received the 2021 EMEA High Service (Catalog) Distributor of the Year award from Vishay Intertechnology, Inc., one of the world's largest manufacturers of discrete semiconductors and passive electronic components. The award recognises Mouser's contributions to Vishay's European revenue, growth, customer count and more over the past year. This is the seventh time that Mouser has received this prestigious award. Over the last decade, Mouser has received a long list of awards from Vishay. Most recently, Mouser was named 2021 Americas High Service Distributor of the Year (DoY) and 2021 Americas High Service Semiconductors DoY.
Full press release here: https://eu.mouser.com/newsroom/publicrelations-vishay-emea-distributor-award-2022final
New Product – Mouser Now Shipping Renesas CK-RX65N Cloud Kit for Smart Home and Industrial Monitoring Applications
Mouser is now stocking the CK-RX65N Cloud Kit from Renesas Electronics. The CK-RX65N kit offers a complete connectivity solution to allow rapid development of Internet of Things (IoT) cloud prototypes without requiring complex, custom circuitry and software stacks. The kit enables users to securely connect to the cloud and monitor a variety of conditions for smart homes and buildings, healthcare applications, industrial monitoring and control, and more. The kit contains a CK-RX65N board, RYZ014A Pmod board, SIM card, antenna, and necessary cables. The CK-RX65N board, based on the Renesas RX65N microcontroller group, offers multiple on-board sensors, including temperature, humidity, barometric pressure, SpO2, indoor/outdoor air quality, and nine-axis MEMS motion tracking. The board also features two MEMS microphones, an onboard debugger, and Pmod and Arduino Uno interfaces to easily add sensors and modules.
Full press release here: https://eu.mouser.com/newsroom/publicrelations-renesas-ckrx65n-cloud-kit-2022final/
To see more new products and Mouser news, go to https://eu.mouser.com/pressroom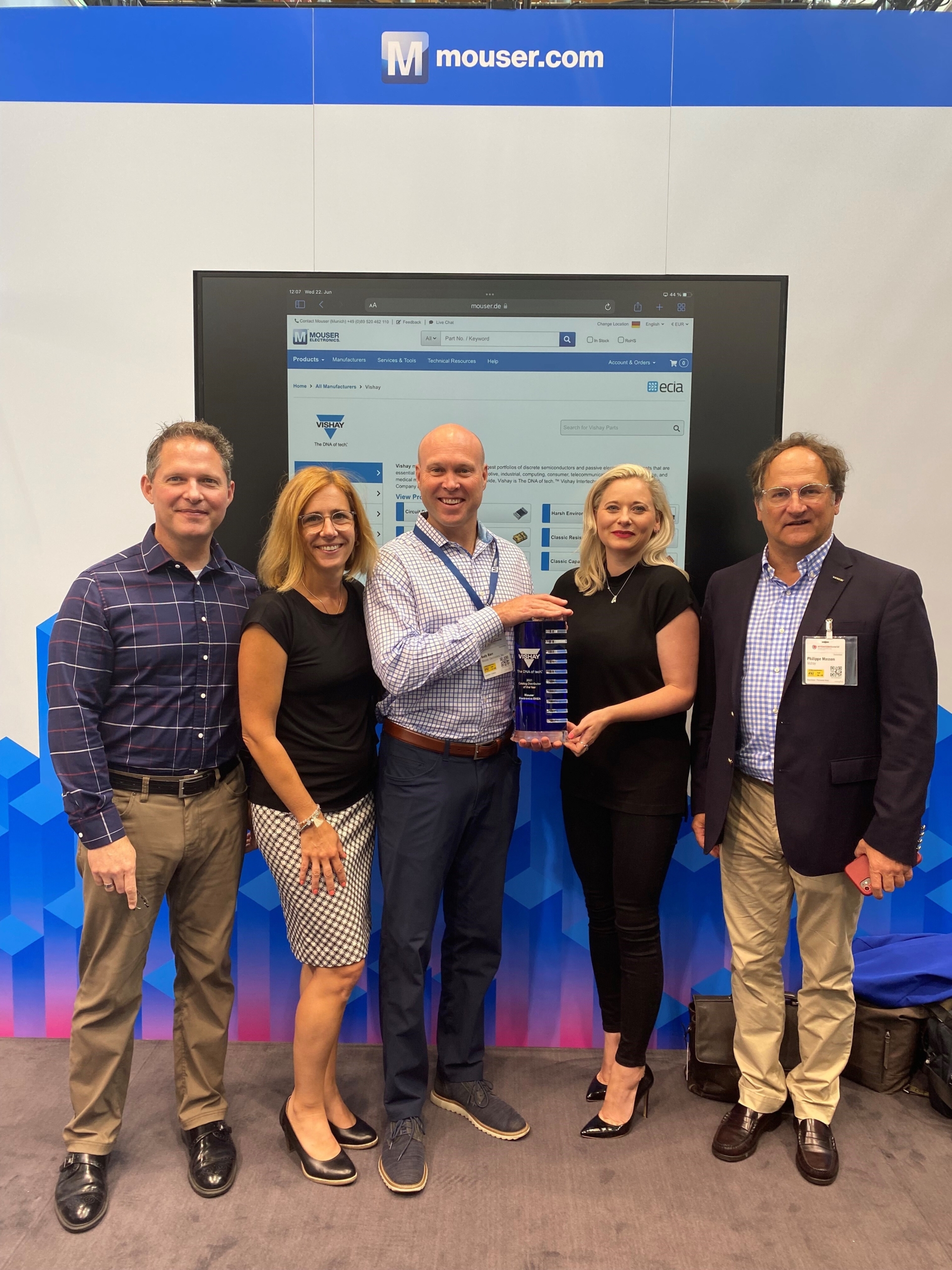 As a global authorised distributor, Mouser offers the world's widest selection of the newest semiconductors and electronic components — in stock and ready to ship™. Mouser's customers can expect 100% certified, genuine products that are fully traceable from each of its manufacturer partners. To help speed customers' designs, Mouser's website hosts an extensive library of technical resources, including a Technical Resource Centre, along with product data sheets, supplier-specific reference designs, application notes, technical design information, engineering tools and other helpful information.
About Mouser Electronics
Mouser Electronics, a Berkshire Hathaway company, is an authorised semiconductor and electronic component distributor focused on New Product Introductions from its leading manufacturer partners. Serving the global electronic design engineer and buyer community, the global distributor's website, mouser.com, is available in multiple languages and currencies and features more than 6,8 million products from over 1.200 manufacturer brands. Mouser offers 27 support locations worldwide to provide best-in-class customer service in local language, currency and time zone. The distributor ships to over 650.000 customers in 223 countries/territories from its 93.000 square-meter, state-of-the-art facilities in the Dallas, Texas, metro area. For more information, visit https://www.mouser.com/.