11. juli 2022
The Latest News from Mouser Electronics
Mouser Electronics, Inc. is focused on supplying 100% certified, genuine products from its manufacturing partners for electronic design engineers and buyers. Mouser introduces hundreds of new products each month and supports innovation by supplying engineers with the newest products, technologies and resources.
The news highlights from Mouser this week are:
New Product – Mouser Now Stocking Analog Devices' ADIN2111 Switches with Long Reach Ethernet
Mouser is now stocking the ADIN2111 two-port Ethernet switches from Analog Devices. Expanding upon its robust portfolio of 10BASE-T1L single pair Ethernet solutions, Analog Devices delivers with the ADIN2111 a complete, single-chip solution for 10BASE-T1L line, ring and daisy chain networks. The switches slash power consumption up to 50% and reduce board space by up to 75% compared to discrete implementations. The ADIN2111 switches also add Long Reach Ethernet connectivity to controllers, sensors, and actuators, delivering insights for more efficient and sustainable building management. The ADIN2111 switch is ideally suited for industrial building and factory automation installations, edge sensors and actuators, and condition monitoring and machine connectivity.
Full press release here: https://eu.mouser.com/newsroom/publicrelations-analog-devices-adin2111-2022final/
New Product – Mouser Now Stocking Renesas RZ/V2L High Precision MPUs
Mouser is now stocking RZ/V2L AI microprocessors from Renesas Electronics. Ideal for engineers seeking a cost-efficient artificial intelligence (AI) solution, the RZ/V2L enables entry-level AI while touting several robust features found with its predecessor, the RZ/V2M, including best-in-class power efficiency and high-precision AI acceleration. The RZ/V2L microprocessors offer users AI capabilities across a wide range of consumer and industrial IoT applications, including surveillance cameras with recognition functions, home appliances, smart doorbells, smart robot cleaning devices, and retail point-of-sale (POS) terminals.
Full press release here: https://eu.mouser.com/newsroom/publicrelations-renesas-rz-v2l-ai-mpus-2022final/
New Product – Mouser Now Stocking ams OSRAM AS7050 Medical and Health Sensors
Mouser is now shipping the AS7050 medical and health sensor from ams OSRAM. The ams OSRAM AS7050 is a biosignal sensor analog front end that offers up to eight LED driver outputs, samples up to six photodiode inputs, and includes support for external electrodes, enabling the highest flexibility for multiple LED and photodiode arrangements in different applications. The AS7050 provides design engineers with next generation biosignal conversion for a variety of applications, including smart devices; heart rate, electrocardiogram (ECG) and photoplethysmography (PPG) monitoring; optical sensor platforms; wearables and more.
Full press release here: https://eu.mouser.com/newsroom/publicrelations-ams-osram-as7050-2022final/
New Agreement – Mouser and Diotec Semiconductor Announce Global Distribution Agreement
Mouser announces a global distribution agreement with Diotec Semiconductor, designers and manufacturers of discrete semiconductor components. According to the agreement, Mouser will offer customers Diotec Semiconductor's range of diodes, rectifiers, FETs, and voltage regulators for commercial- and industrial-grade applications. The range of products include: the CL15M45/CL20M/CL40M45 SMD current-limiting diodes, the MMBT7002K N-channel enhancement mode FETs, the BAV99x small-signal diodes and the EGL1x superfast recovery rectifiers.
Full press release here: https://eu.mouser.com/newsroom/publicrelations-diotec-semiconductor-new-manufacturer-2022final/
New Resource – Mouser and Vicor Announce New Resource Site Devoted to UAV Design
Mouser and Vicor have partnered to create a new resource site highlighting products, insights and strategies for designing unmanned aerial vehicles (UAVs). The new content stream includes a wealth of case studies, videos, and more to support next-generation UAV and drone designs. Among the resources is a video focused on Vicor power modules, which allow the rapid deployment of power delivery and DC-DC power conversion across a wide range of power levels and voltages for both onboard systems and ground control. In a special Tech Chat from Mouser and All About Circuits, Vicor's Tom Curatolo discusses how modular power systems can help UAV designers maximise flight time, extend operational range, and solve many other challenges. The site also features Powering Today's Advanced UAVs, a recent eBook from Vicor that explores innovative power distribution networks (PDNs) and novel power modules that enable smaller power systems with optimal performance.
Full press release here: https://eu.mouser.com/newsroom/publicrelations-vicor-uav-content-stream-2022final/
To see more new products and Mouser news, go to https://eu.mouser.com/pressroom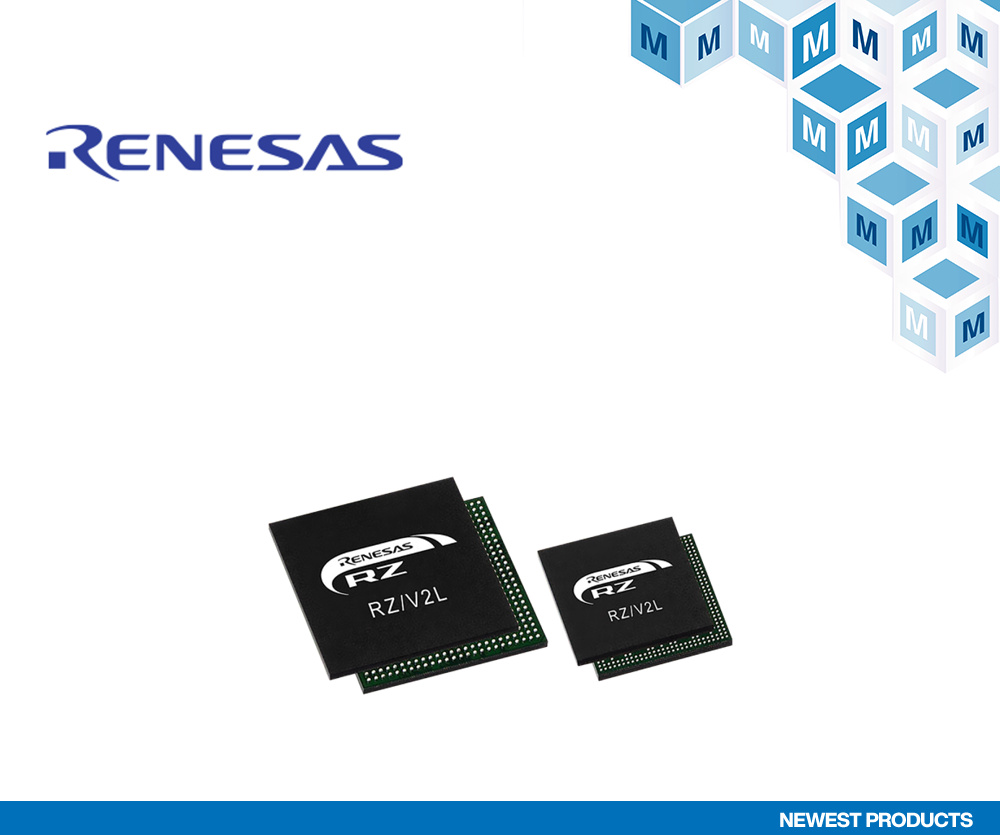 About Mouser Electronics
Mouser Electronics, a Berkshire Hathaway company, is an authorised semiconductor and electronic component distributor focused on New Product Introductions from its leading manufacturer partners. Serving the global electronic design engineer and buyer community, the global distributor's website, mouser.com, is available in multiple languages and currencies and features more than 6,8 million products from over 1.200 manufacturer brands. Mouser offers 27 support locations worldwide to provide best-in-class customer service in local language, currency and time zone. The distributor ships to over 650.000 customers in 223 countries/territories from its 93.000 square-meter, state-of-the-art facilities in the Dallas, Texas, metro area. For more information, visit https://www.mouser.com/.