24. juni 2022
The Latest News from Mouser Electronics
Mouser Electronics, Inc. is focused on supplying 100% certified, genuine products from its manufacturing partners for electronic design engineers and buyers. Mouser introduces hundreds of new products each month and supports innovation by supplying engineers with the newest products, technologies and resources.
The news highlights from Mouser this week are:
New Webcast Series – Mouser Joins Microchip Technology to Present Webcast Series
Mouser is proud to team up with Microchip Technology, a leading provider of smart, connected and secure embedded control solutions, to present a series of three webcasts created to help engineers incorporate Microchip products to accelerate the development cycle and reduce time to market. The first free, live webcast, hosted by Microchip and sponsored by Mouser, occurred at 5pm CEST on 7 June 2022, and is currently available to watch on demand. The next webinar in the series will show how Microchip CIPs allows designers to create customised control functions for their applications while reducing CPU intervention and overhead and will take place Tuesday 13th September.
Full press release here: https://eu.mouser.com/newsroom/publicrelations-microchip-webcasts-2022final/
New Product Additions – Mouser Stocks Wide Selection of Products from Renesas Companies
Mouser is an authorised global distributor of solutions from Renesas Electronics. With over 4,300 Renesas family products in stock — including products from companies Dialog Semiconductor, Integrated Device Technology (IDT), and Intersil — Mouser offers a wide portfolio of the newest Renesas family solutions to help buyers and engineers bring their products to market. Mouser offers the complete line of products from Renesas, including embedded solutions, semiconductors, optoelectronics, sensors, and passive components.
Full press release here: https://eu.mouser.com/newsroom/publicrelations-renesas-authorized-distributor-2022final/
New Award – Mouser Named 2021 RECOM High Service Distributor of the Year
Mouser is pleased to announce that it has been named 2021 Catalog Distributor of the Year by RECOM Power Inc., a manufacturer of power supplies specialising in AC/DC and DC/DC converters and switching regulators. In presenting the award, RECOM cited Mouser's excellence in New Product Introductions and global customer growth.
Full press release here: https://eu.mouser.com/newsroom/publicrelations-recom-dist-year-award-2022final/
To see more new products and Mouser news, go to https://eu.mouser.com/pressroom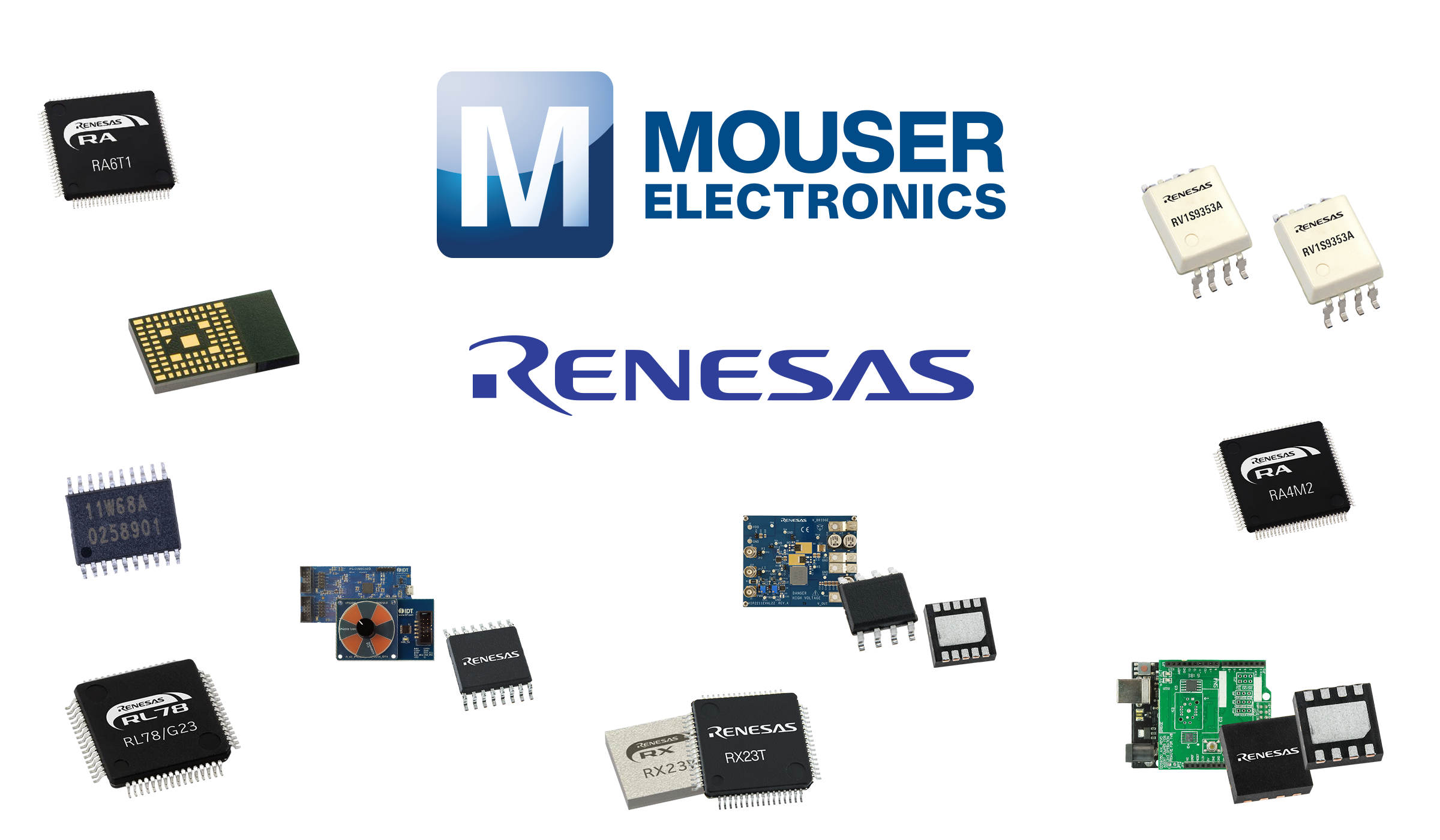 About Mouser Electronics
Mouser Electronics, a Berkshire Hathaway company, is an authorised semiconductor and electronic component distributor focused on New Product Introductions from its leading manufacturer partners. Serving the global electronic design engineer and buyer community, the global distributor's website, mouser.com, is available in multiple languages and currencies and features more than 6,8 million products from over 1.200 manufacturer brands. Mouser offers 27 support locations worldwide to provide best-in-class customer service in local language, currency and time zone. The distributor ships to over 650.000 customers in 223 countries/territories from its 93.000 square-meter, state-of-the-art facilities in the Dallas, Texas, metro area. For more information, visit https://www.mouser.com/.