11. marts 2022
The Latest News from Mouser Electronics
Mouser Electronics, Inc. is focused on supplying 100% certified, genuine products from its manufacturing partners for electronic design engineers and buyers. Mouser introduces hundreds of new products each month and supports innovation by supplying engineers with the newest products, technologies and resources.
The news highlights from Mouser this week are:
Distribution Centre Update – Mouser's State-of-the-Art Distribution Centre Features World's Largest Installation of Vertical Lift Modules
Mouser continues its investment in state-of-the-art automation in its global distribution centre to increase order processing, accuracy and speed, helping customers further reduce time-to-market. This spring 2022, Mouser will have 120 vertical lift modules (VLMs) installed, the largest VLM installation in the world. VLMs are essentially giant vertical filing cabinets, complete with shelves and an automated extractor to bring the components to the employee's workstation. This increases efficiency and floor space and can reduce an employee's walking time by 45% or more.
Full press release here: https://eu.mouser.com/newsroom/publicrelations-mouser-distributioncenter-2022final/
New Product – Mouser now stocks the Molex 5G mmWave RF Flex-to-Board Connectors for High-Speed Digital RF Applications
Mouser is now stocking the 5G15 Series 5G mmWave RF flex-to-board connectors from Molex. Designed for advanced 5G applications requiring design flexibility, robust mating, and minimal PCB space requirements, the 5G15 Series connectors provide engineers extreme versatility and usability while also delivering leading signal integrity performance of up to 15 GHz. Full press release here: https://eu.mouser.com/newsroom/publicrelations-molex-5g-mmwave-flex-to-board-2022final/
New Products– Mouser Offers Engineers the Latest Technologies from NXP Semiconductors
Mouser is an authorised global distributor of solutions from NXP® Semiconductors, a world leader in secure connectivity solutions for embedded applications. With over 13,000 NXP products in stock or available to order, Mouser offers the complete line of products from NXP, including embedded solutions, semiconductors, optoelectronics, sensors, power, passive components, circuit protection, and thermal management products, and adds new products every day. In addition to offering a broad selection of NXP products, Mouser and NXP have also recently published the Smart Mobility and the Technologies Paving the Way eBook, which explores strategies for enabling safe, secure, and efficient mobility in cities through new technologies.
Full press release here: https://eu.mouser.com/newsroom/publicrelations-nxp-authorized-distributor-2022final/
New eBook – Würth Elektronik and Mouser Untangles the Complexities of Electromagnetic Compatibility Design
Mouser announces a new eBook in collaboration with Würth Elektronik, exploring the ways in which new electronic designs incorporate high-speed data transfer, connectivity, wireless power, battery management and near-field communication into a single device. In Behind the Mystery of Electromagnetic Compatibility Design, subject matter experts from Würth Elektronik and Mouser offer rich analyses of some of the most important breakthrough technologies in electronic component design, and how those solutions can improve electromagnetic behaviour.
Full press release here: https://eu.mouser.com/newsroom/publicrelations-wurth-elektronik-emc-ebook-2022final/
To see more new products and Mouser news, go to https://eu.mouser.com/pressroom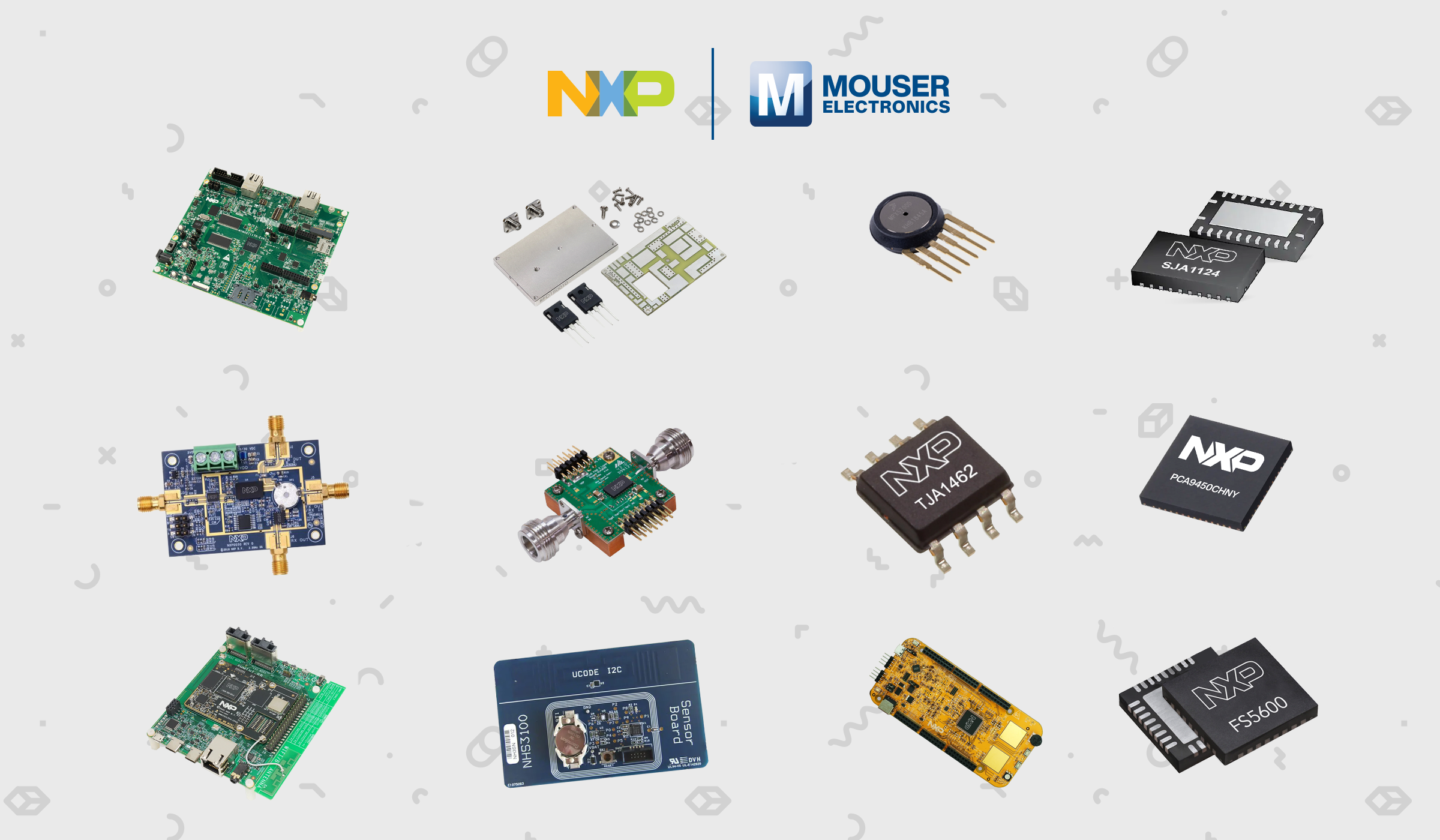 About Mouser Electronics
Mouser Electronics, a Berkshire Hathaway company, is an authorised semiconductor and electronic component distributor focused on New Product Introductions from its leading manufacturer partners. Serving the global electronic design engineer and buyer community, the global distributor's website, mouser.com, is available in multiple languages and currencies and features more than 6,8 million products from over 1.200 manufacturer brands. Mouser offers 27 support locations worldwide to provide best-in-class customer service in local language, currency and time zone. The distributor ships to over 650.000 customers in 223 countries/territories from its 93.000 square-meter, state-of-the-art facilities in the Dallas, Texas, metro area. For more information, visit https://www.mouser.com/.