4. februar 2022
The Latest News from Mouser Electronics
Mouser Electronics, Inc. is focused on supplying 100% certified, genuine products from its manufacturing partners for electronic design engineers and buyers. Mouser introduces hundreds of new products each month and supports innovation by supplying engineers with the newest products, technologies and resources.
The news highlights from Mouser this week are:
New Supplier – Global Distribution Agreement Announced with Liquid Instruments
Mouser announces a global distribution agreement with Liquid Instruments, an innovator in precision software-defined instrumentation. Liquid Instruments' flexible all-in-one platforms for test instrumentation combine advanced digital signal processing, reconfigurable hardware, and revolutionary user interfaces for data acquisition and real-time control. This agreement allows Mouser to offer the latest Liquid Instruments products, including Moku:Pro, Moku:Lab, and Moku:Go. Moku products give scientists and engineers access to the instrumentation they need in an instant
Full press release here: https://eu.mouser.com/newsroom/publicrelations-liquid-instruments-new-manufacturer-2022final/
New Product Additions – Mouser Offers Over 49,000 Amphenol Parts
Mouser stocks the newest products and solutions from Amphenol Corporation, a global leader in the interconnect industry. Mouser offers the full suite of products from Amphenol and 41 of its divisions, with more than 49,600 products currently available including Amphenol ICC Minitek MicroSpaceXS connectors,  Amphenol RF FAKRA-to-SMA 50Ω automotive cable assemblies, Amphenol Sine Systems AT Series™ LED connectors and the Amphenol Socapex MDP FTV Mini DisplayPort connection system.
Full press release here: https://eu.mouser.com/newsroom/publicrelations-amphenol-authorized-distributor-2022final/
New Product Additions – Now Stocks Sensirion's LPG10-1000 Digital Planar Liquid Flow Sensor
Mouser is now stocking the LPG10-1000 digital planar liquid flow sensor from Sensirion.
The LPG10-1000 is a high-performance sensor that measures liquid flow in a planar microfluidic glass substrate with down-mount fluidic ports for highly compact integration into any fluidic manifold system. Measuring 10mm x 10mm x 2.35mm, the LPG10-1000 is ideal for high-volume applications with strict space limitations.
Full press release here: https://eu.mouser.com/newsroom/sensirion-lpg10-1000/
To see more new products and Mouser news, go to https://eu.mouser.com/pressroom/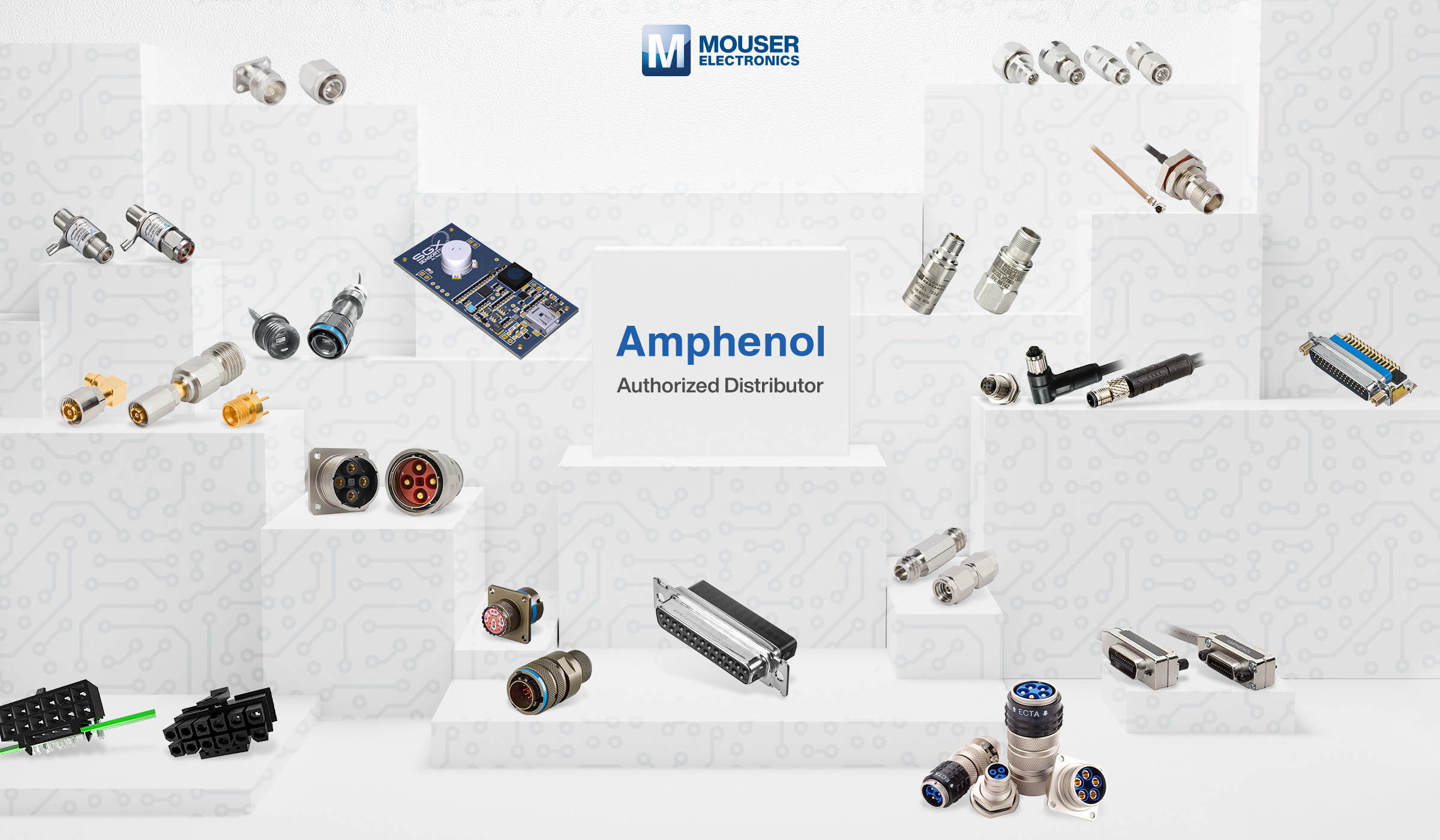 About Mouser Electronics
Mouser Electronics, a Berkshire Hathaway company, is an authorised semiconductor and electronic component distributor focused on New Product Introductions from its leading manufacturer partners. Serving the global electronic design engineer and buyer community, the global distributor's website, mouser.com, is available in multiple languages and currencies and features more than 5 million products from over 1,200 manufacturer brands. Mouser offers 27 support locations worldwide to provide best-in-class customer service in local language, currency and time zone. The distributor ships to over 630,000 customers in 223 countries/territories from its 1 million-square-foot, state-of-the-art distribution facilities in the Dallas, Texas, metro area. For more information, visit http://www.mouser.com.