10. september 2021
The Latest News from Mouser Electronics
Mouser Electronics, Inc. is focused on supplying 100% certified, genuine products from its manufacturing partners for electronic design engineers and buyers. Each month Mouser introduces hundreds of new products and supports innovation by supplying engineers with the newest products, technologies and resources.
The news highlights from Mouser this week are:
New Product – Now Stocking the QPF4526 Wi-Fi 6 Front-End Module from Qorvo
The QPF4526 Wi-Fi 6 front-end module (FEM) from Qorvo, comes in a tiny 3 mm x 3 mm form factor that minimises layout area in applications such as Internet of Things (IoT) client devices, wireless routers, customer premises equipment, and access points. Mouser stocks a wide variety of Qorvo Wi-Fi 6 solutions, delivering broader coverage for smart homes, office buildings, or outdoor spaces.
Full press release here: https://eu.mouser.com/newsroom/publicrelations-qorvo-qpf4526-wifi6-fem-2021final/
New eBook – Amphenol Explores the Interconnects, Sensors, and Antennas for IIoT
Mouser announces a new eBook in collaboration with Amphenol Corporation that highlights the challenges faced in developing IIoT solutions. In Enabling the Industrial IoT Revolution, subject matter experts from Mouser and Amphenol provide detailed insights into topics including industrial data centres, HVAC systems, and indoor air quality systems, as well as smart manufacturing, intelligent automation, construction, and mining.
Full press release here: https://eu.mouser.com/newsroom/publicrelations-amphenol-iiot-ebook-2021final/
New Products – Sensirion Liquid Flow Evaluation Kits Now Available
Mouser now offers the SEK-LD20-0600L and SEK-LD20-2600B liquid flow evaluation kits from Sensirion. The kits provide a fast and easy way for engineers to evaluate functionalities of the LD20-0600L and LD20-2600B liquid flow sensors. Typical applications include biomedical devices, advanced infusion therapy, and wearable drug delivery devices.
Full press release here: https://eu.mouser.com/newsroom/publicrelations-sensirion-sekld200600l-sekld202600b-2021final/
New Content – New Automotive Content Stream from the YAGEO Group
Mouser and the YAGEO Group of companies have partnered to create a new content stream devoted to new products and trends in the automotive industry. The new resource site from KEMET, Pulse Electronics, and YAGEO, provides engineers with a comprehensive collection of products, design strategies, and technical details needed to design the next generation of automotive applications.
Full press release here: https://eu.mouser.com/newsroom/publicrelations-yageo-automotive-content-stream-2021final/
To see more new products and Mouser news, go to https://eu.mouser.com/pressroom/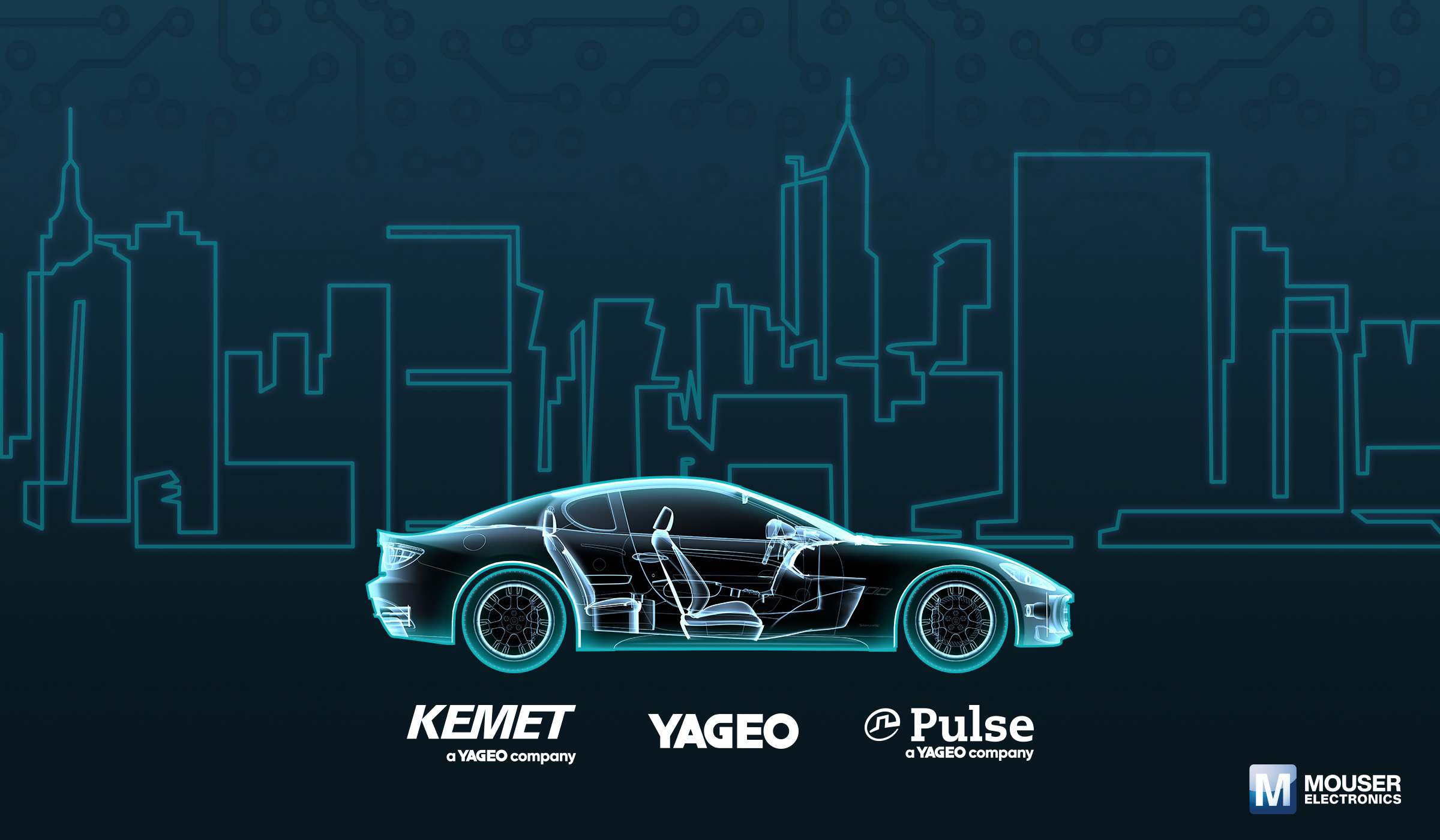 About Mouser Electronics
Mouser Electronics, a Berkshire Hathaway company, is an authorised semiconductor and electronic component distributor focused on New Product Introductions from its leading manufacturer partners. Serving the global electronic design engineer and buyer community, the global distributor's website, mouser.com, is available in multiple languages and currencies and features more than 5 million products from over 1,100 manufacturer brands. Mouser offers 27 support locations worldwide to provide best-in-class customer service in local language, currency and time zone. The distributor ships to over 630,000 customers in 223 countries/territories from its 1 million-square-foot, state-of-the-art distribution facilities in the Dallas, Texas, metro area. For more information, visit eu.mouser.com