16. november 2020
The Latest News from Mouser Electronics
Mouser Electronics, Inc. is focused on supplying 100% certified, genuine products from its manufacturing partners for electronic design engineers and buyers. Mouser introduces hundreds of new products each month and supports innovation by supplying engineers with the newest products, technologies and resources.
The news highlights from Mouser this week are:
Mouser Electronics has become a Founding Sponsor of the Women in Electronics organisation, joining the TTI family of companies that support the organisation. WE is dedicated to the professional and personal leadership development of women in the electronics industry by providing leadership training programs, speakers, content and networking opportunities to women at all stages of their careers. Michael Knight, President of the TTI Semicondcutor Group and Senior Vice President of Business Development for TTI Inc., will be delivering the keynote presentation at the WE's annual conference on Tuesday Nov 10th.
Full press release: https://eu.mouser.com/publicrelations_women_in_electronics_2020final/.
Bourns and Mouser have released a new eBook that provides technical articles and a compilation of resources to help engineers choose the power conversion component that's right for their application. The free eBook, titled Achieving Enhanced Performance and Reliability, covers everything from inductors to transformers and includes links and ordering information for Bourns power conversion products.
Full press release: https://eu.mouser.com/publicrelations_bourns_power_conversion_ebook_2020final/.
New Supplier – Mouser secures global distribution deal with ESS Technology.
As a leading innovator in audio chips, the new agreement gives system designers access to all of ESS Technology's product portfolio, including its SABRE and SABRE PRO DACs. These DACs, designed with the audiophile in mind, set the standard for an immersive audio experience. Achieving this level of sound quality extends to the ES9311 LDO regulator, which is the industyr's first LDO designed specifically for high-performance audio systems.
Full press release: https://eu.mouser.com/publicrelations_ess_technology_newsupplier_2020final/.
To see more new products and Mouser news, go to https://eu.mouser.com/pressroom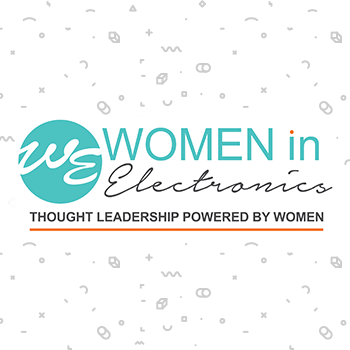 About Mouser Electronics
Mouser Electronics, a Berkshire Hathaway company, is an authorised semiconductor and electronic component distributor focused on New Product Introductions from its leading manufacturer partners. Serving the global electronic design engineer and buyer community, the global distributor's website, Mouser.com, is available in multiple languages and currencies and features more than 5 million products from over 1,100 manufacturer brands. Mouser offers 27 support locations worldwide to provide best-in-class customer service in local language, currency and time zone. The distributor ships to over 630,000 customers in 223 countries/territories from its 93,000 square-metre, state-of-the-art facilities in the Dallas, Texas, metro area. For more information, visit http://www.mouser.com.