6. september 2021
The Latest News from Mouser Electronics
Mouser Electronics, Inc. is focused on supplying 100% certified, genuine products from its manufacturing partners for electronic design engineers and buyers. Mouser introduces hundreds of new products each month and supports innovation by supplying engineers with the newest products, technologies and resources.
The news highlights from Mouser this week are:
New Product – Laird Thermal Systems OptoTEC OTX/HTX Thermoelectric Coolers
Featuring next-generation thermoelectric materials, the OptoTEC OTX/HTX from Laird Thermal Systems offers a 10% boost in cooling capacity, greater temperature differential, and higher efficiency than standard thermoelectric coolers. The OTX cooler is designed for operating temperatures up to 120°C, while the HTX version operates in temperatures up to 150°C. The tiny devices, available in footprints as small as 3.3 mm × 4.9 mm, are specifically designed to control the temperature of heat-sensitive optoelectronic components used in optical transceivers, lidar, CMOS and infrared (IR) range sensor applications.
Full press release here: https://www.mouser.com/newsroom/publicrelations-laird-thermal-optotec-otx-htx-tecs-2021final/
New Contest – Mouser Electronics Sponsors InnovateFPGA Design Contest
Mouser Electronics is a Gold Sponsor of the InnovateFPGA Design Contest, which runs from July 1, 2021, to June 23, 2022. The contest, also supported by valued manufacturer partners Intel®, Analog Devices, and Terasic, centres on the theme of Connecting the Edge for a Sustainable Future and is open to entrants 18 years and older worldwide.
Full press release here: https://www.mouser.com/newsroom/publicrelations-innovatefpga-design-contest-2021final/
New Award – Mouser Electronics Named Global High Service Distributor of the Year by TE Connectivity
Mouser Electronics has received the Global High Service Distributor of the Year Award for the seventh time from TE Connectivity (TE). The prestigious distribution award recognises Mouser's 2020 performance based on sales growth, market share growth, customer growth and business plan performance.
Full press release here: https://www.mouser.com/newsroom/publicrelations-te-connectivity-global-dist-award-2021final/
New webinar – Mouser has teamed up with Microchip Technology to bring the engineering community a brand new webinar
The Embedded IoT Made Easy webinar will demonstrate the ease of developing a smart, connected and secure Internet of Things (IoT) application using Microchip Technology's wide portfolio of products. The free live webinar will occur at 11 a.m. CEST on Tuesday, 7 September 2021.
Full press release here:  https://www.mouser.co.uk/newsroom/publicrelations-microchip-iot-made-easy-webinar-2021final/
To see more new products and Mouser news, go to https://eu.mouser.com/pressroom/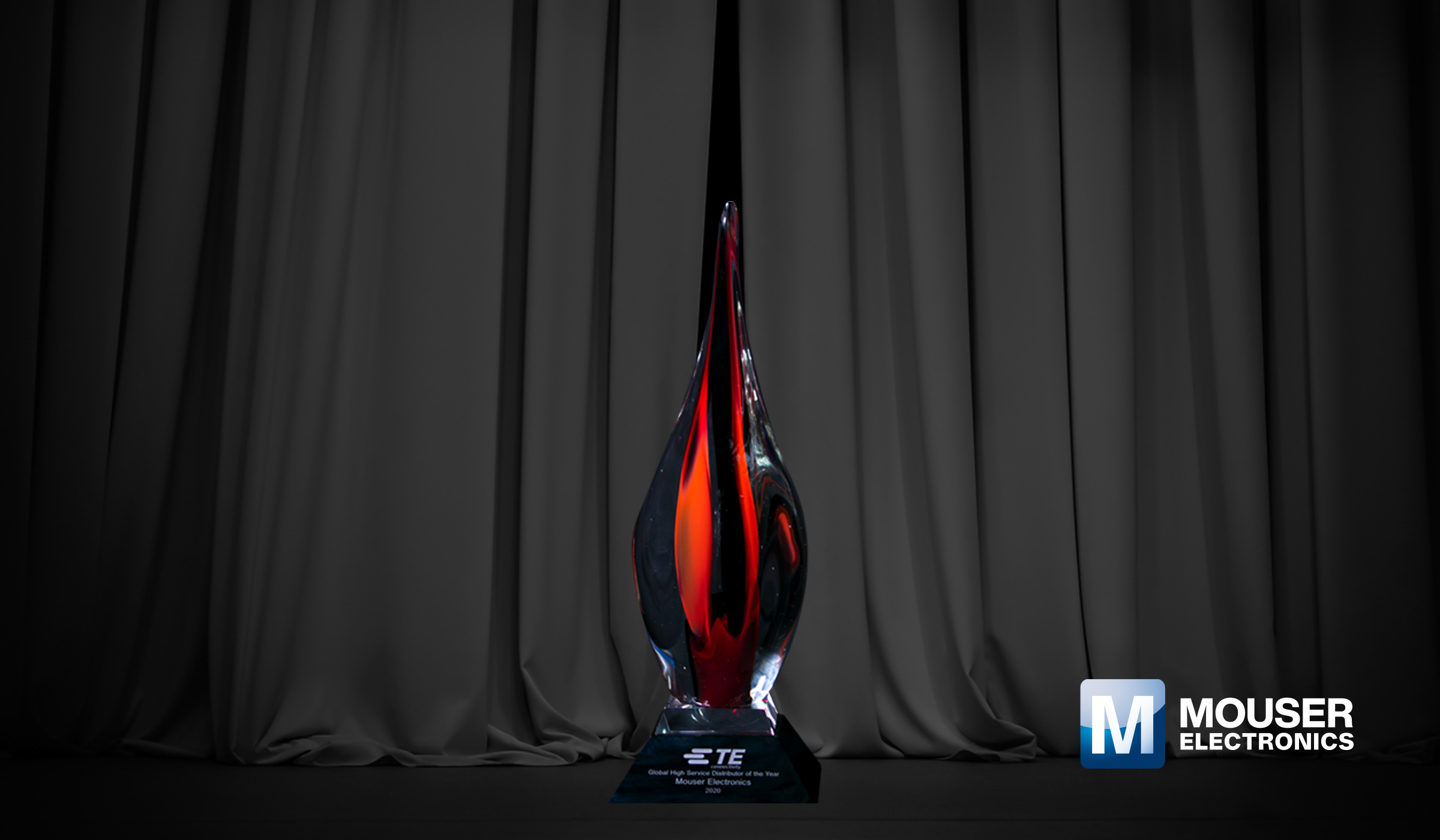 As a global authorised distributor, Mouser offers the world's widest selection of the newest semiconductors and electronic components — in stock and ready to ship. Mouser's customers can expect 100% certified, genuine products that are fully traceable from each of its manufacturer partners. To help speed customers' designs, Mouser's website hosts an extensive library of technical resources, including a Technical Resource Centre, along with product data sheets, supplier-specific reference designs, application notes, technical design information, engineering tools and other helpful information.