28. maj 2021
The Latest News from Mouser Electronics
Mouser Electronics, Inc. is focused on supplying 100% certified, genuine products from its manufacturing partners for electronic design engineers and buyers. Mouser introduces hundreds of new products each month and supports innovation by supplying engineers with the newest products, technologies and resources.
The news highlights from Mouser this week are:
New Supplier – Mouser now distributing Wittra IoT solutions
The new global distribution agreement adds Wittra, a developer of groundbreaking open standard technology in location intelligence, to Mouser's IoT linecard. Wittra provides simple, practical solutions to asset tracking and monitoring, both indoor and outdoor. Mouser now stocks Wittra's cloud gateway, sensor tags, mesh routers and Wittra's IOT OUT OF THE BOX kit.
Full press release here: https://eu.mouser.com/publicrelations_wittra_new_manufacturer_2021final/
New Product – Mouser now shipping data acquisition solution from Analog Devices
Mouser is now stocking and shipping the ADAQ4003 µModule™ data acquisition solution from Analog Devices Inc. Utilising SiP technology, the 7 mm by 7 mm BGA package saves up to 75% of the board space needed for an equivalent solution using multiple components.
Full press release here: https://eu.mouser.com/publicrelations_analogdevices_adaq4003_2021final/
New Supplier – Mouser and M5Stack sign global distribution agreement
The agreement adds M5Stack's open-source IoT development kits and tools to Mouser's product offering. The kits support applications such as wearables, smart home devices and IoT terminal controllers. Development kits now in stock include the Core2, M5StickC, ATOM Matrix and its BASIC kits.
Full press release here: https://eu.mouser.com/publicrelations_m5stack_newmanufacturer_2021final/
New Product – Harwin's Kona connectors now available at Mouser
The Kona high-reliability power connectors from Harwin can deliver 60 A of continuous current per contact, supporting battery charging applications without dividing the current across multiple contacts. Now in stock and available from Mouser, the connectors feature a six-finger beryllium copper contact design with full gold plating in an 8.5 mm pitch.
Full press release here: https://eu.mouser.com/publicrelations_harwin_kona_2021final/
New Competition – Mouser sponsors Get Launched 2021
The 2021 Get Launched program from Microchip Technology and Crowd Supply provides start-up and incubator support as a global electronics design program. The program helps companies achieve rapid time-to-production and time-to-market by utilising Microchip's technical expertise to advise throughout the design process. All eligible entries receive technical and marketing support, one of several Microchip development boards and a support package containing reduced-price parts for initial production runs.
Full press release here: https://eu.mouser.com/publicrelations_microchip_crowdsupply_getlaunched_2021final/
New Award – Mouser honoured with High Service Digital Performance Award from Amphenol
Amphenol Corporation has honoured Mouser for the third consecutive year, for its e-commerce success and exceptional performance in the digital space. The 2020 Best High Service Digital Performance Award is in recognition of outstanding sales growth in 2020.
Full press release here: https://eu.mouser.com/publicrelations_amphenol_high-service_digital_award_2021final/
To see more new products and Mouser news, go to https://eu.mouser.com/pressroom/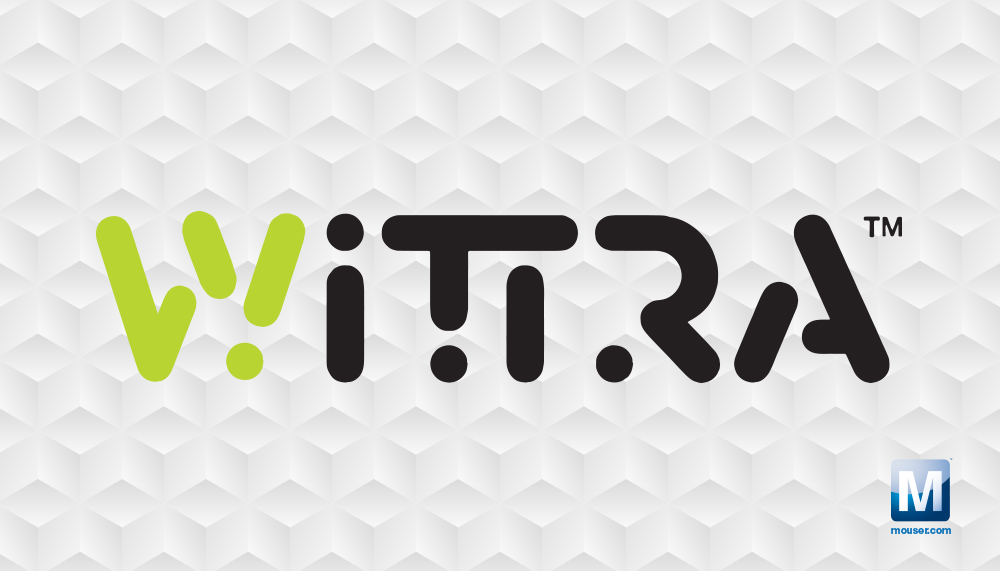 About Mouser Electronics
Mouser Electronics, a Berkshire Hathaway company, is an authorised semiconductor and electronic component distributor focused on New Product Introductions from its leading manufacturer partners. Serving the global electronic design engineer and buyer community, the global distributor's website, mouser.com, is available in multiple languages and currencies and features more than 5 million products from over 1,100 manufacturer brands. Mouser offers 27 support locations worldwide to provide best-in-class customer service in local language, currency and time zone. The distributor ships to over 630,000 customers in 223 countries/territories from its 1 million-square-foot, state-of-the-art distribution facilities in the Dallas, Texas, metro area. For more information, visit eu.mouser.com.