2. april 2021
The Latest News from Mouser Electronics
Mouser Electronics, Inc. is focused on supplying 100% certified, genuine products from its manufacturing partners for electronic design engineers and buyers. Mouser introduces hundreds of new products each month and supports innovation by supplying engineers with the newest products, technologies and resources.
The news highlights from Mouser this week are:
New Product – Industry's First ASIL-D Compliant DAQ System
Mouser is now shipping the MAX17852 from Maxim Integrated Products Inc. The MAX17852 is a 14-channel high-voltage data acquisition (DAQ) system for battery management systems (BMS). It is the first DAQ to achieve ASIL-D compliance for voltage, current, temperature and communication and is supported by the MAX17852 evaluation kit.
Full press release here: https://eu.mouser.com/publicrelations_maxim_integrated_max17852_2021final/
New Product – Mouser now offering Silicon Labs' EFM32PG22 MCUs
Mouser is now stocking the EFM32PG22 (PG22) microcontrollers from Silicon Labs. The new Series 2 Gecko MCUs are ideal for energy-efficient and space-constrained applications in consumer electronics, appliances and personal hygiene devices. They are also perfect for IoT edge and industrial automation devices. The PG22 MCUs are pin- and software-compatible with the EFR32xG22 wireless SoCs and are supported by the PG22 Dev Kit.
Full press release here: https://eu.mouser.com/publicrelations_siliconlabs_efm32pg22_2021final/
New Supplier – Global Distribution Agreement with Avalanche Technology
Mouser will now offer customers memory solutions from the leading developer of magneto-resistive random-access memory (MRAM), Avalanche Technology. The company's serial and parallel Persistent SRAM (P-SRAM) memory devices are ideal for industrial automation and IoT applications.
Full press release here: https://eu.mouser.com/publicrelations_avalanche_technology_new_manufacturer_2021final/
New Award – Mouser recognised by Littelfuse for Tenth Year
For the tenth year, Littelfuse has named Mouser Electronics it's Global High Service Distributor of the Year. Littelfuse chooses the winner of the award based on metrics including overall sales growth, focus product sales, growth in the number of customers served, and the number and quality of creative marketing campaigns that reach customers.
Full press release here: https://eu.mouser.com/publicrelations_littelfuse_highservicedistaward_2021final/
To see more new products and Mouser news, go to https://eu.mouser.com/pressroom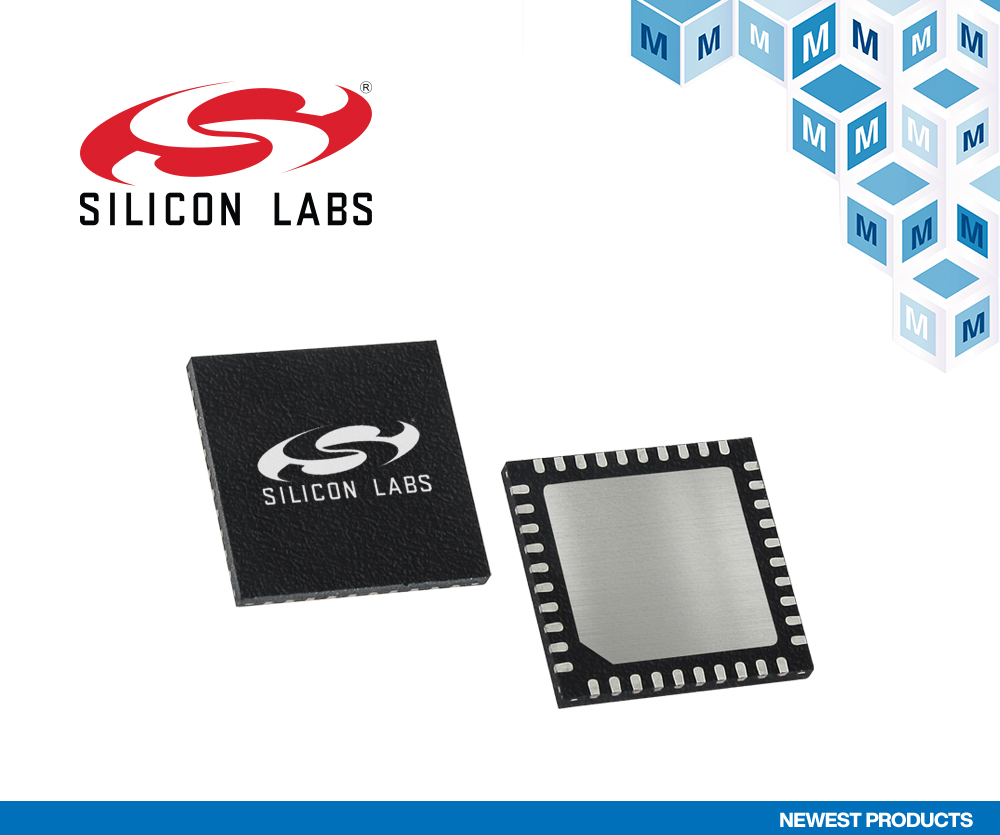 About Mouser Electronics
Mouser Electronics, a Berkshire Hathaway company, is an authorised semiconductor and electronic component distributor focused on New Product Introductions from its leading manufacturer partners. Serving the global electronic design engineer and buyer community, the global distributor's website, mouser.com, is available in multiple languages and currencies and features more than 5 million products from over 1,100 manufacturer brands. Mouser offers 27 support locations worldwide to provide best-in-class customer service in local language, currency and time zone. The distributor ships to over 630,000 customers in 223 countries/territories from its 1 million-square-foot, state-of-the-art distribution facilities in the Dallas, Texas, metro area. For more information, visit http://www.mouser.com.