3. marts 2021
The Latest News from Mouser Electronics
Mouser Electronics, Inc. is focused on supplying 100% certified, genuine products from its manufacturing partners for electronic design engineers and buyers. Mouser introduces hundreds of new products each month and supports innovation by supplying engineers with the newest products, technologies and resources.
The news highlights from Mouser this week are:
New Event – Embedded World 2021 Goes Digital with Mouser Electronics
At the event, Mouser will be hosting "Live Experts – From Concept to Creation", a series of round table events throughout the week of March 1st to 5th. Discussions will cover topics ranging from facial recognition to switching regulators, as well as how to simplify your supply chain. Visitors to Mouser's dedicated Embedded World 2021 DIGITAL webpage can find a code for free access to the trade fair, and a chance to win a development kit.
Full press release here: https://eu.mouser.com/publicrelations_embeddedworld2021final/
New Product – Mouser stocks Single Pair Ethernet Connectors from Phoenix Contact
Single Pair Ethernet delivers power and data over Ethernet through a single connection. The SPE connectors from Phoenix Contact enable uniform, Ethernet-based communications from the sensor to the cloud. The series offers flexibility with ranges of up to 1,000 meters and data transmission rates of up to 1 Gbps.
Full press release here: https://eu.mouser.com/publicrelations_phoenixcontact_spe_connectors_2021final/
New Product – Mouser now offers suite of Sensirion Environmental Sensors
In two decades, Sensirion has grown to become a world leader in flow and environmental sensors. The sensors now stocked include the SGP40 indoor air quality sensor, the SPS30 particulate matter sensor, the STC31 gas concentration sensor and the SFA30 formaldehyde sensor module.
Full press release here: https://eu.mouser.com/publicrelations_sensirion_environmental_solutions_2021final/
New Resource – Mouser introduces Tech Quotient Game App
A new mobile app from Mouser, called Tech Quotient, provides a fun way to test your technical knowledge and engineering know-how. Compare your skills with engineers around the world through entertaining tasks and quizzes. Challenges range from word scrambles and crosswords to multiple-choice quizzes and ranking questions.
Full press release here: https://eu.mouser.com/publicrelations_mouser_tech_quotient_launch_2020final/
New Event – Mouser Cheers On Formula E Team at Diriyah E-Prix
Mouser is supporting the DRAGON / PENSKE AUTOSPORT Formula E racing team as they kick off the series' seventh season with double-header races at the Diriyah E-Prix on Feb 26th and 27th. Mouser is partnering with the team throughout the 2020-21 ABB FIA Formula E Championship racing season, in collaboration with TTI, Inc. and valued suppliers Molex and AVX. This is the seventh-straight year that Mouser and Molex have sponsored Formula E racing.
Full press release here:
https://eu.mouser.com/publicrelations_formulae_diriyah_2021final/
To see more new products and Mouser news, go to https://eu.mouser.com/pressroom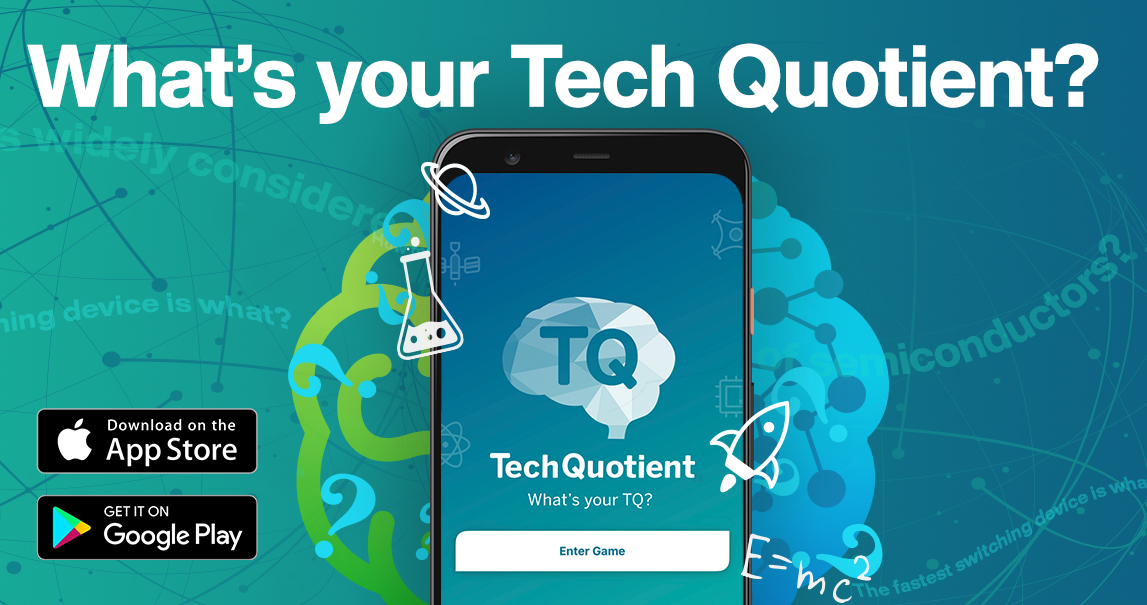 About Mouser Electronics
Mouser Electronics, a Berkshire Hathaway company, is an authorised semiconductor and electronic component distributor focused on New Product Introductions from its leading manufacturer partners. Serving the global electronic design engineer and buyer community, the global distributor's website, mouser.com, is available in multiple languages and currencies and features more than 5 million products from over 1,100 manufacturer brands. Mouser offers 27 support locations worldwide to provide best-in-class customer service in local language, currency and time zone. The distributor ships to over 630,000 customers in 223 countries/territories from its 1 million-square-foot, state-of-the-art distribution facilities in the Dallas, Texas, metro area. For more information, visit http://www.mouser.com.