18. september 2023
The Latest News from Mouser Electronics
Mouser Electronics, Inc. is focused on supplying 100% certified, genuine products from its manufacturing partners for electronic design engineers and buyers. Mouser introduces hundreds of new products each month and supports innovation by supplying engineers with the newest products, technologies and resources.
The news highlights from Mouser this week are:
New Product – Mouser Now Shipping Arduino UNO R4 for Industrial Automation and IoT Prototyping
Mouser is now stocking the UNO R4 microcontroller board from Arduino. The UNO R4 is powered by the Renesas RA4M1 32-bit Arm® Cortex®-M4 processor, featuring a clock speed of 48 MHz for higher processing power. The Arduino UNO R4 is offered in two variants, the basic UNO R4 Minima and the comprehensive UNO R4 WiFi, to meet the budgetary and creative needs of the user. For users seeking a boost in processing power without the additional features, the UNO R4 Minima provides a cost-effective option. The UNO R4 WiFi includes an Espressif S3 Wi-Fi module for Wi-Fi and Bluetooth® Low Energy connectivity. The UNO R4 maintains the same form factor as the UNO R3, ensuring compatibility with existing shields and accessories. The UNO R4 microcontroller board offers an exceptional prototyping and embedded platform for a wide range of applications, including industrial automation, Internet of Things (IoT) devices, robotics, weather monitoring, smart agriculture, and artificial intelligence (AI).
Full press release here: https://eu.mouser.com/newsroom/publicrelations-arduino-uno-r4-2023final/
New Product – Mouser Now Stocking TE Connectivity's ECPx50B High Voltage Contactors, Delivering Safe and Reliable Performance for Solar and EV Applications
Mouser is now stocking the ECPx50B high voltage contactors from TE Connectivity. Designed for control in high-voltage environments such as battery energy storage systems and solar inverters, the contactors combine high performance and endurance with low coil power consumption. The ECP150B, ECP250B, and ECP350B high voltage contactors offer a switching voltage of up to 1500 VDC and a continuous carry current of up to 500 A. Supporting bi-directional loads, these contactors offer impressive electrical endurance and highly reliable hermetic sealing with ceramic sealing technology. The contactors can be easily integrated into space-constrained designs for PV and EV applications and comply with the DC-1 utilisation category and meet UL, TUV, and CE certifications. The ECPx50B support a range of applications, including alternative energy storage systems, photovoltaic (PV) inverters, and EV charging solutions.
Full press release here: https://eu.mouser.com/newsroom/publicrelations-te-ecpx-contactors-2023final/
New Distribution Agreement – Mouser Announces New Global Distribution Agreement with Phoenix Mecano for Specialty Enclosures and Accessories
Mouser announces a new global distribution agreement with Phoenix Mecano, a global leader in the enclosure and industrial component segments. Phoenix Mecano's suite of enclosures and accessories covers a wide array of applications in the electronic, industrial, automotive, medical, safety, measurement, and control sectors. Phoenix Mecano produces both standard and specialised products, which can be customised to the customer's specific application. Mouser now offers many of these enclosures, including the ROSE Polyester standard enclosures, which provide protection for equipment against certain acids, oils, and fats in food and chemical industries; the ROSE Aluminum standard enclosures, which offer IP66 ingress protection and fixing options for DIN rails and mounting plates; the ROSE NoVoTronic electronics enclosures, which feature an aluminium profile enclosure system with IP65 ingress protection for data, PC, and MCR technology operating in -40°C to +90°C temperature environments; and the BOPLA Euromas series, which is a classic industrial enclosure that is available in three different material variants: ABS, polycarbonate and polycarbonate with UL 94 V-0 flame protection.
Full press release here: https://eu.mouser.com/newsroom/publicrelations-phoenix-mecano-new-manufacturer-2023final/
New Product – Mouser Now Shipping Amphenol's New T6743-40K-E Automotive CO2 Sensor, Monitoring Human and Pet Occupation of Parked Vehicles
Mouser is now stocking the T6743-40K-E Automotive CO2 Sensor from Amphenol Advanced Sensors. The T6743-40K-E is a nondispersive infrared (NDIR) CO2 sensor that implements a single-channel diffusion sampling method for automotive heating, ventilation and air conditioning (HVAC) applications, including automatic fresh air control and safety sensing for CO2 refrigerants. The CO2 sensor can also provide an important safety feature by monitoring parked vehicles and triggering an alarm if human or pet occupation is detected. The T6743-40K-E can be used to detect in-cabin CO2 levels to prevent driver drowsiness. The device can also be used to reduce variations in heating and cooling in-cabin through demand control ventilation (DCV). Using Amphenol Advanced Sensors' CO2-based ventilation control, the air is continually monitored, and the influx of outside air is taken into account, eliminating the need for the air conditioning system to bring air in mechanically. Along with the patented ABC Logic™ lifetime calibration warranty, its low power consumption, compact design and simple product integration make the T6743-40K-E an ideal gas-sensing solution.
Full press release here: https://eu.mouser.com/newsroom/publicrelations-amphenol-t674340ke-co2-sensor-2023final/
New Product – Mouser Now Stocking CEL CMP961x Wireless Modules, Providing Wi-Fi 6 and Matter Compatibility
Mouser is now stocking the CMP961x Wi-Fi® and Bluetooth® modules from CEL (California Eastern Laboratories). These modules are based on NXP Semiconductors' IW611 and IW612 wireless system-on-chip (SoC) and deliver the performance and network optimization capabilities of Wi-Fi 6 and Matter, a new connectivity standard for IoT communication across smart devices in healthcare, medical devices, building automation, retail/POS terminals, security, video cameras, and smart home applications. The CEL CMP961x modules offer flexibility to OEMs and users to leverage other lower bandwidth and longer-range protocols like Bluetooth Long Range to address applications that have other demands and needs. Coexistence support for dual/tri-radio protocols is available to enable multiple networks and applications. With +20-dBm output power, the CMP961x modules deliver best-in-class range and coverage, which enhances throughput, lower latency, reduced power consumption, faster OTA firmware updates, and better network reliability. The CMP961x modules are versatile and ready for integration with almost any host platform, including microcontroller or microprocessor architectures.
Full press release here: https://eu.mouser.com/newsroom/publicrelations-cel-cmp961x-modules-2023final/
To see more new products and Mouser news, go to https://eu.mouser.com/pressroom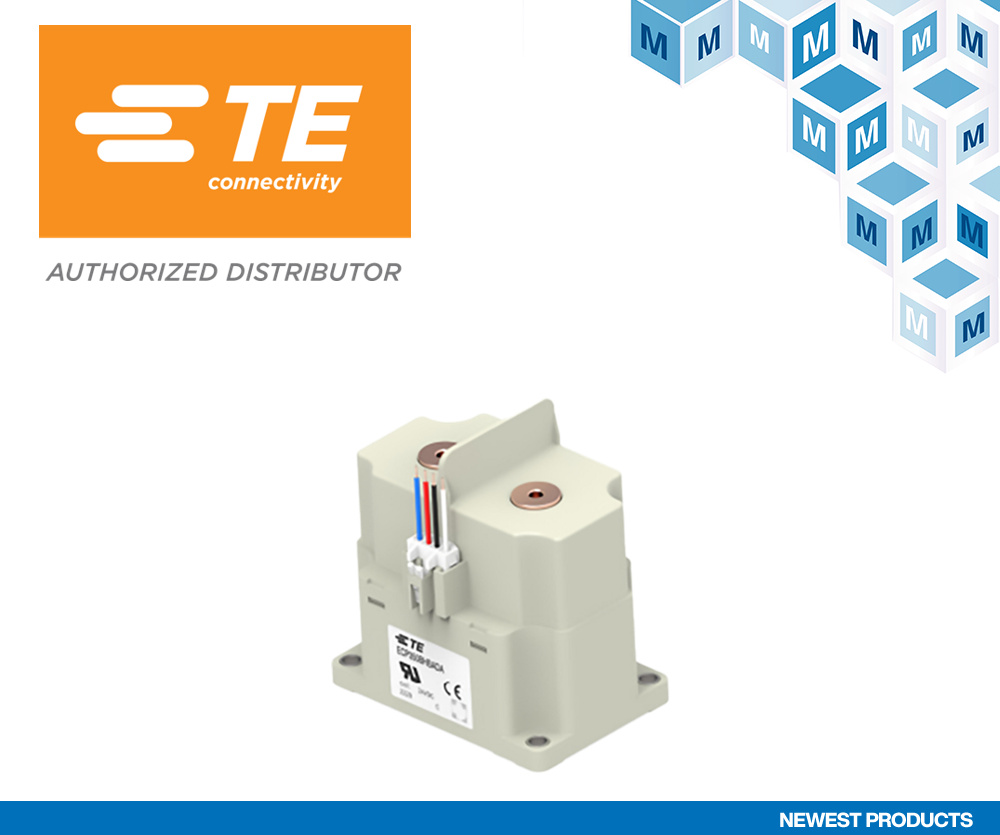 About Mouser Electronics
Mouser Electronics, a Berkshire Hathaway company, is an authorised semiconductor and electronic component distributor focused on New Product Introductions from its leading manufacturer partners. Serving the global electronic design engineer and buyer community, the global distributor's website, mouser.com, is available in multiple languages and currencies and features more than 6,8 million products from over 1.200 manufacturer brands. Mouser offers 27 support locations worldwide to provide best-in-class customer service in local language, currency and time zone. The distributor ships to over 650.000 customers in 223 countries/territories from its 93.000 square-meter, state-of-the-art facilities in the Dallas, Texas, metro area. For more information, visit https://www.mouser.com/.