4. september 2023
The Latest News from Mouser Electronics
Mouser Electronics, Inc. is focused on supplying 100% certified, genuine products from its manufacturing partners for electronic design engineers and buyers. Mouser introduces hundreds of new products each month and supports innovation by supplying engineers with the newest products, technologies and resources.
The news highlights from Mouser this week are:
New Product – Mouser Now Stocking Superior Sensor Technology's VN Series Pressure Sensors for High Flow Oxygen Device Applications
Mouser is now shipping the VN Series pressure sensors from Superior Sensor Technology. The VN Series sensors are a comprehensive set of pressure sensors for ventilator and high-flow oxygen devices. These pressure sensors are based on Superior's NimbleSense™ architecture, providing inlet (wall and tank), flow, inspiratory, expiratory, and barometric pressures while eliminating the need for the ventilator to oversample sensor outputs, as the sensor oversamples at 12 kHz and includes internal bandwidth filters to provide a clean > 1 kHz data rate. The VN Series pressure sensors also utilise Multi-RangeTM technology, which combines an advanced piezoresistive sensing element featuring integrated amplification with an analogue-to-digital converter (ADC) and digital signal processor (DSP) for increased dynamic range. This design eliminates the need for fine-tuning or additional calibration. VN Series pressure sensors provide 24-bit output resolution and two extreme resolution sensors for flow, with approximately 18-bit effective resolution at high bandwidth. The Superior Sensor Technology EK07-VN sensor evaluation board, also available at Mouser, is designed to evaluate the capabilities of the VN Series pressure sensor series.
Full press release here: https://eu.mouser.com/newsroom/publicrelations-superior-vn-pressure-sensors-2023final/
New Product – Mouser Now Shipping Molex Sunshade 5-in-1 Antennas Offering Cellular, Wi-Fi and GNSS for Automotive, IoT/IIoT and Wireless Apps
Mouser is now stocking the Sunshade 5-in-1 antennas from Molex. Engineered for advanced commercial vehicles and wireless applications, the Sunshade 5-in-1 antennas combine LTE/5G full-band cellular, Wi-Fi® and GNSS functionalities into a single compact solution while providing reliable performance and extreme design flexibility. These antennas are low-profile antennas with built-in cellular (LTE and 5G) MIMO *2, Wi-Fi (tri-band) *2, and GNSS features, making them ideal solutions for diverse and advanced applications. Constructed of high-quality plastic material and mated with SMA straight female cable plugs that facilitate adjustable cable lengths and are adaptable to FAKRA and HFM connectors, the enhanced design of these antennas is offered in two mounting styles for maximum flexibility. The 220573-1000 antenna has a bolt-nut for use on a vehicle top or roof cabinet, while the 219264-0001 has adhesive on the backside for mounting on any surface type. All Sunshade 5-in-1 antennas are ROHS compliant and have an IP67 protection rating. Target applications include commercial vehicles (i.e., networking, smart vehicles, telematics boxes and specialised vehicles), wireless infrastructure (IoT, advanced IIoT and IT) and telecommunications/networking infrastructures.
Full press release here: https://eu.mouser.com/newsroom/publicrelations-molex-sunshade-antennas-2023final/
New eBook – Mouser and Bourns Highlight Growing Role of Passive Components in Electronics in New eBook
Mouser has released a new eBook in collaboration with Bourns, Inc., exploring the role of passives in emerging electronics applications, including renewables, hybrids, and electric vehicles. While passives have always been used in electronics, they are growing in importance for a range of next-generation solutions, including 5G mobile networks, green energy storage, smartphones, and autonomous vehicles. In Passives and Their Emerging Applications, eleven experts from companies including Bourns, Eaton, Samsung Electronics, and Whirlpool offer their insights regarding the vital role of passives in electronic circuits. The eBook features five chapters focusing on different types of passives, as well as the long-term outlook for passives in the future of electronics design. Chapter topics include magnetics, circuit protection, current measurement, and resistive solutions for pre/discharging circuits. The new eBook includes links to 10 relevant products from Bourns, including the SRPWA Series AEC-Q200 compliant shielded power inductors, the PTVS1-0xxC-H Series high current power TVS diodes, the CMP-Q Series high power anti-surge chip resistors, and the PLN Series planar transformers.
Full press release here: https://eu.mouser.com/newsroom/publicreleations-bourns-passives-ebook-2023final/
New Product – Mouser Now Stocking the Microchip SAM9X70 Ultra-Low Power MPUs for High-Performance Connectivity and User Interface Apps
Mouser is now stocking the SAM9X70 ultra-low-power microprocessors (MPUs) from Microchip Technology. Combining high performance and low power with low system cost and high-value integration, the SAM9X7 series of MPUs touts an impressive array of connectivity options, enriched user interface capabilities and state-of-the-art security features all wrapped around a powerful 800MHz Arm Thumb® processor. The MPUs feature an ARM926EJ-S Core, with the CPU running up to 800 MHz and system processing up to 266 MHz. These MPUs achieve ultra-low power from the real-time clock (RTC), 32-bit GP registers, clock generators, power management controllers, and software-programmable ultra-low power modes and optimisation capabilities. Apart from its processing and robust ultra-low-power features, what sets the SAM9X7 Series on another level of performance is its extensive set of peripheral interfaces available on-chip. The MPUs have a 10/100/1000 Mbps Ethernet interface with time-sensitive networking (TSN) connectivity support that provides deterministic messaging on standard Ethernet. These MPUs feature state-of-the-art security functions such as Secure Boot capability with on-chip secure key storage (OTP) to effectively keep secret keys hidden from unauthorised users and high-performance crypto accelerators (SHA, AES and TDES) to protect classified information and encrypt sensitive data. These MPUs are ideally suited for Internet of Things (IoT) applications, automotive, connectivity devices and user interfaces.
Full press release here: https://eu.mouser.com/newsroom/publicrelations-microchip-sam9x70-mpu-2023final/
New Product – Mouser Now Shipping Nexperia NBM5100A/B and NBM 7100A/B Battery Boosters, Greatly Extending Battery Life and Performance for IoT Apps
Mouser is now stocking the NBM5100A/B and NBM7100A/B battery boosters from Nexperia. Complementing the company's expanding battery management solutions portfolio, these new battery boosters are ground-breaking battery life boosting ICs that are designed to remove the limitations associated with lithium batteries and enhance performance. These battery boosters are equipped with two high-efficiency DC/DC conversion stages and an intelligent learning algorithm to help better control the relatively high internal resistance and chemical reaction rates typically found with 3 V CR2032 and CR2025 Lithium coin cell batteries. Each device features a peripheral interface for host communications, configuration and control. Other features include a low battery indicator/integrated fuel gauge, an auxiliary regulated output pin and brownout protection to prevent the storage capacitor from charging when the battery is nearing its end of life. Extending the lifetime of energy-dense Lithium primary batteries, these battery boosters are available in a compact, 16-pin DHVQFN package. Target applications include battery-powered wireless IoT nodes (Bluetooth®, LoRaWAN®, Sigfox™, LTE-M, NB-IoT, Zigbee®, etc.), wireless sensors, industrial devices, portable consumer devices, wearables and utility meters.
Full press release here: https://eu.mouser.com/newsroom/publicrelations-nexperia-nbm5100ab-nbm7100ab-2023final/
To see more new products and Mouser news, go to https://eu.mouser.com/pressroom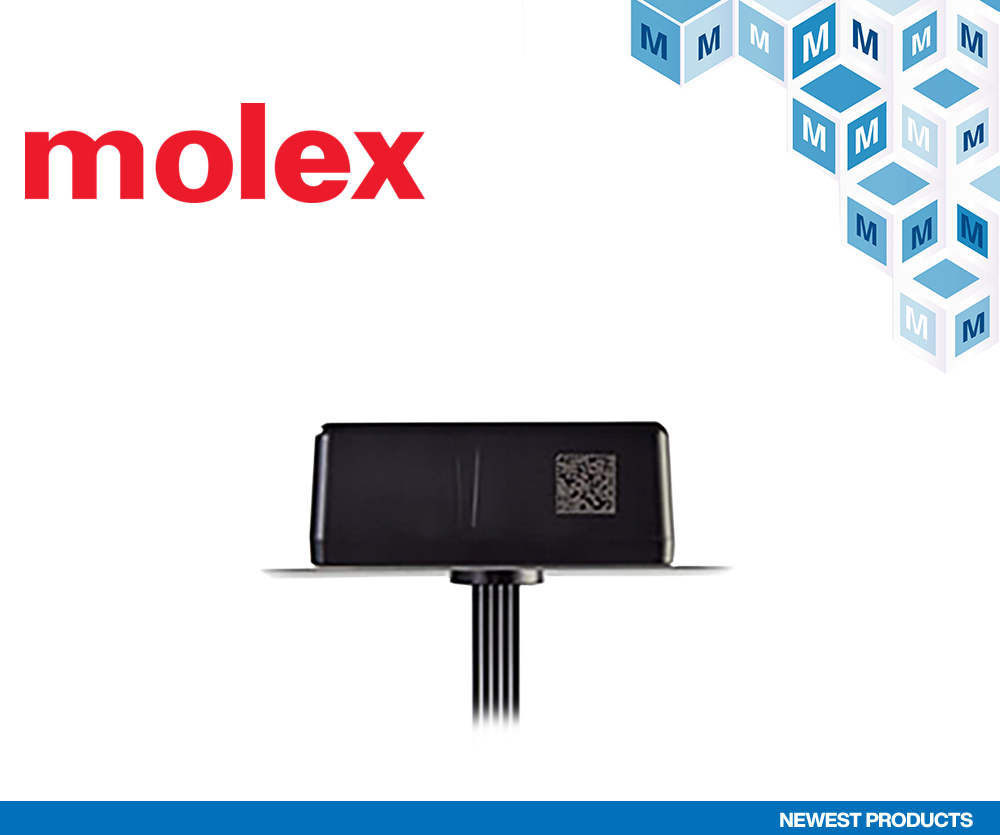 About Mouser Electronics
Mouser Electronics, a Berkshire Hathaway company, is an authorised semiconductor and electronic component distributor focused on New Product Introductions from its leading manufacturer partners. Serving the global electronic design engineer and buyer community, the global distributor's website, mouser.com, is available in multiple languages and currencies and features more than 6.8 million products from over 1,200 manufacturer brands. Mouser offers 27 support locations worldwide to provide best-in-class customer service in local language, currency and time zone. The distributor ships to over 650,000 customers in 223 countries/territories from its 1 million-square-foot, state-of-the-art distribution facilities in the Dallas, Texas, metro area. For more information, visit https://www.mouser.com/.