18. maj 2023
The Latest News from Mouser Electronics
Mouser Electronics, Inc. is focused on supplying 100% certified, genuine products from its manufacturing partners for electronic design engineers and buyers. Mouser introduces hundreds of new products each month and supports innovation by supplying engineers with the newest products, technologies and resources.
The news highlights from Mouser this week are:
New Distribution Agreement – Mouser and Navitas Semiconductor Announce Global Distribution Agreement
Mouser announces a global distribution agreement with Navitas Semiconductor, the only pure-play, next-generation power semiconductor company and industry leader in gallium nitride (GaN) power ICs and silicon carbide (SiC) technology. According to the agreement, Mouser will offer customers Navitas' range of GaNFast™ and GaNSense™ power ICs, in addition to the GeneSiC™ range of SiC power MOSFETs and diodes. These highly efficient semiconductors enable high-frequency performance for applications including electric vehicles, fast charging devices, consumer electronics, alternative energy and industrial solutions. The GaNFast Power ICs enable switching frequencies six-times higher than discrete GaN solutions, enabling an increase in system energy savings, while reducing system size and weight. GaNFast power ICs are easy to use and compatible with a range of popular topologies and controllers. GaNFast Power ICs with GaNSense technology integrate critical, real-time, autonomous sensing and protection circuits which further improve Navitas' industry-leading reliability and robustness. These revolutionary single-package solutions reduce component count and footprint compared to existing discretes, which cuts system cost, size, weight, and complexity.
Full press release here: https://eu.mouser.com/newsroom/publicrelations-navitas-semi-new-manufacturer-2023final/
New Product – Mouser Now Shipping Microchip ATECC608B CryptoAuthentication Device for Secure Connected Systems
Mouser is now stocking the ATECC608B CryptoAuthentication™ device from Microchip Technology. The ATECC608B device can function as either a device pre-loaded with cryptographic keys, keeping the keys securely stored within embedded and IoT devices, or as a cryptographic co-processor, executing strong cryptographic algorithms without burdening the resources of the host microprocessor or microcontroller. The device includes several security features, including optimised key storage and authentication functionality, ECDH security protocol, and ECDSA sign-verify authentication. The device also includes a 256-bit SHA/HMAC hardware engine, a 10.5-kbit EEPROM for secret and private keys, and a guaranteed 72-bit unique ID. The ATECC608B device is currently available in 8-pad UDFN, 8-lead SOIC and 3-lead contact package options and delivers extremely low power consumption over a wide 2.0 V to 5.5 V supply voltage. Delivering ultra-secure cryptographic elements that enable more secure connected systems, the ATECC608B is ideal for a variety of Internet of Things (IoT) applications in the areas of home automation, industrial networking, IoT node security and ID, message security and authentication, medical devices, ecosystem control, and anti-cloning.
Full press release here: https://eu.mouser.com/newsroom/publicrelations-microchip-atecc608b-cryptoauthentication-2023final/
New Podium Finish – Mouser-Supported DS PENSKE Racing Team Scores Podium Finish for Formula E in Berlin, Germany
Mouser congratulates the DS PENSKE Racing team as they celebrate their third podium win of the season and head home with a triple point haul after the weekend's double header around the iconic Tempelhof airport track in Berlin, Germany. After a triple run of new races, the Formula E team returned to the historic Tempelhof airport track featuring an unforgiving concrete surface known for taking its toll on energy management, making strategy calls key. The team demonstrated their hard work and progress from the outset with a promising start to the weekend thanks to Season 8 Champion Stoffel Vandoorne qualifying for the P1 for the seventh round on Saturday. During the eighth round on Sunday, two-time Formula E Champion Jean-Éric Vergne started from P4 and drove an outstanding race to win third place and reach the podium. Now at the halfway point of the season and with another 25 points in the bag from this weekend, the drivers and DS PENSKE Racing team are delivering solid results.
Full press release here: https://eu.mouser.com/newsroom/pressbrief-formula-e-berlin-podium-2023final/
New Product – Mouser Now Shipping Nexperia's NEH2000BYJ PMIC, Offering High-Performance Energy Harvesting for Low-Power Applications
Mouser is now stocking the NEH2000BYJ energy harvesting power management integrated circuit (PMIC) from Nexperia. The NEH2000BYJ PMIC harvests energy generated by a photovoltaic (PV) cell, which in turn charges a rechargeable battery. The NEH2000BYJ PMIC includes pre-sets on the chip, making the implementation of energy harvesting designs simpler. This offers an unprecedented ease-of-use for engineers. Even with limited energy harvesting knowledge, it is possible to quickly integrate and deploy high-performing energy harvesting in new product designs. Nexperia's advanced maximum power point tracking (MPPT) uses an embedded hill-climbing algorithm to deliver the maximum power to the load. The MPPT is designed to be independent of specific characteristics of the harvesters, therefore any harvester that fits the specifications of the chip can be used. The MPPT functions autonomously and requires no pre-programming. The NEH2000BYJ PMIC offers a harvesting power range from 35 μW to 2 mW and is available in a compact, 16-lead 3.0 mm × 3.0 mm QFN package. The new PMIC from Nexperia is an ideal choice for low-power applications, including wireless Internet of Things (IoT) devices, wearable devices, smart remote controls, and industrial and environmental monitoring.
Full press release here: https://eu.mouser.com/newsroom/publicrelations-nexperia-neh2000byj-pmic-2023final/
New Resources – Mouser Shares Expert Level Resources for Advanced Robotics Development
Mouser is empowering engineering professionals with an easy-to-navigate resource library to support them in industry-leading robotics designs. Manufacturers, fulfilment centres and other key markets are capitalising on the development and adoption of robotics applications to become more efficient, reliable and safer. It's imperative for design engineers to continually develop, upgrade and optimise robotic projects, using the right component solutions and technical resources. Mouser's robotics resource hub gathers videos, eBooks, and products all in one place making it simple for users to explore the many advancements in robotics. Mouser analyses the various opportunities that these technologies present, whether it's for industrial warehouses or autonomous consumer luggage, and shares cutting-edge solutions that help overcome potential challenges. Mouser stocks the following solutions, suitable for robotic applications: the Xilinx Kria KR260 Robotics Starter Kit, the Intel RealSense™ Depth Camera D405, the Bosch BHI260AP Self-Learning AI Smart Sensor and the NXP Semiconductors i.MX 8M Nano UltraLite Applications Processor.
Full press release here: https://eu.mouser.com/newsroom/publicrelations-robotics-applications-solutions-2023final/
To see more new products and Mouser news, go to https://eu.mouser.com/pressroom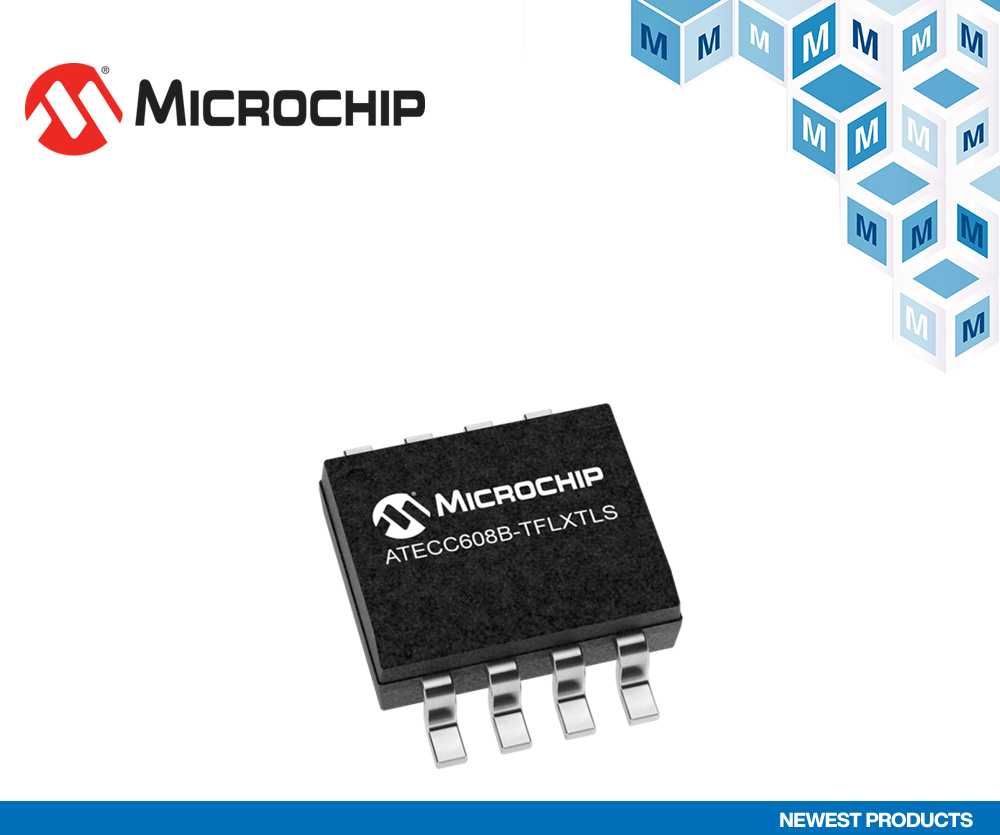 About Mouser Electronics
Mouser Electronics, a Berkshire Hathaway company, is an authorised semiconductor and electronic component distributor focused on New Product Introductions from its leading manufacturer partners. Serving the global electronic design engineer and buyer community, the global distributor's website, mouser.com, is available in multiple languages and currencies and features more than 6,8 million products from over 1.200 manufacturer brands. Mouser offers 27 support locations worldwide to provide best-in-class customer service in local language, currency and time zone. The distributor ships to over 650.000 customers in 223 countries/territories from its 93.000 square-meter, state-of-the-art facilities in the Dallas, Texas, metro area. For more information, visit https://www.mouser.com/.