25. april 2023
The Latest News from Mouser Electronics
Mouser Electronics, Inc. is focused on supplying 100% certified, genuine products from its manufacturing partners for electronic design engineers and buyers. Mouser introduces hundreds of new products each month and supports innovation by supplying engineers with the newest products, technologies and resources.
The news highlights from Mouser this week are:
New eBook – Apex Microtechnology and Mouser Offer Expert Perspectives on High Reliability Designs in New eBook
Mouser announces a new eBook in collaboration with Apex Microtechnology, exploring the challenges and nuances involved in designing high reliability components. Critical industries, such as industrial, medical, and aerospace, require the highest levels of reliability; any technology failure could result in disastrous consequences. In An Engineer's Guide to High Reliability Components, subject matter experts from Apex Microtechnology address the specific design challenges involved in analogue power electronics for high reliability devices. The eBook includes five detailed articles, covering topics including thermal management, hermetically sealed packaging, and silicon carbide. The eBook also includes product information for 10 relevant Apex Microtechnology solutions, connecting engineers with the specific components needed to improve the reliability of their device designs. The Power Operational (Linear) Amplifiers from Apex Microtechnology support applications that require high current and high voltage, with output currents ranging from 0.01 A to 100 A (peak) and slew rates of up to 3000V/µs, making them an ideal choice for precision power analogue applications. The new eBook from Apex Microtechnology and Mouser also features information on the SA310 Brushless DC Motor Driver which offers improved efficiency with 30 A continuous output per phase.
Full press release here: https://eu.mouser.com/newsroom/publicrelations-apex-high-reliability-ebook-2023final/
New Product – Mouser Now Shipping u-blox JODY-W3 Host-Based Automotive Modules, Expanding Multi-Channel, High Data Rate Communication
Mouser is now shipping the JODY-W3 Host-Based Automotive Modules from u-blox. These products provide engineers with concurrent dual-band (2.4 GHz and 5 GHz) multi-radio capability, featuring Wi-Fi® 6 with 2 x 2 MIMO and dual-mode Bluetooth® 5.1. These modules are ideal for data-intensive in-vehicle infotainment and telematics applications like creating in-car hotspots, implementing Wi-Fi display features like Apple CarPlay, and streaming video across multiple devices. Utilising the NXP AW690/88Q9098/88W9098 chipsets, the JODY-W3 Series supports a higher density of high data devices with less data congestion, while simultaneous Wi-Fi, Bluetooth 5.1 and Bluetooth Low Energy (LE) capability provide increased multichannel communication performance for wireless and cloud connectivity. The JODY-W3 Modules are compact (19.8 mm × 13.8 mm) and operate at a maximum ambient operating temperature of +85°C. These modules undergo extensive testing and are manufactured in compliance with u-blox qualification policy, based on AEC-Q104 and ISO/TS 16949 AEC-Q104 standards. These modules are designed for meeting the increasing number of wireless high-speed, high-data communication connections for automotive and industrial IoT applications, like manufacturing floor automation, machine control, security and surveillance.
Full press release here: https://eu.mouser.com/newsroom/publicrelations-ublox-jody-w3-module-2023final/
New Award – Mouser Awarded Global High Service Distributor of the Year by TE Connectivity for Ninth Year
Mouser is pleased to announce that it has received the Global High Service Distributor of the Year Award for the ninth time from TE Connectivity (TE), a world leader in connectivity and sensors. The top distribution award recognises Mouser's 2022 outstanding performance based on sales growth, market share growth, customer growth and business plan performance. Jeff Newell, Senior Vice President of Products at Mouser Electronics, thanked TE for recognising the exemplary work of the Mouser teams across the globe. Sean Miller, Vice President of Global Channel Sales at TE Connectivity highlighted how Mouser and TE's strong business partnership and shared goals resulted in continuous customer and sales growth over the last year. Mouser previously won the TE Global High Service Distributor of the Year Award for 2013, 2014, 2015, 2016, 2017, 2019, 2020 and 2021 performance. Additionally, for 2018, Mouser received TE's Customer Expansion Awards for APAC, Japan and EMEA, along with Americas Distributor of the Year Awards for the Application Tooling Business Unit and Data and TE's Devices Business Unit.
Full press release here: https://eu.mouser.com/newsroom/publicrelations-te-connectivity-global-dist-award-2023final/
New Product – Mouser Now Shipping Microchip's EV81X90A PIC32CM Curiosity Pro Development Board Based on the Arm Cortex-M0+ with AUTOSAR Support
Mouser is now stocking the EV81X90A PIC32CM Curiosity Pro development board from Microchip Technology. The development board features Microchip's innovative PIC32CM JH — one of the first microcontrollers on the market based on an Arm® Cortex®-M0+ architecture with AUTOSAR, MBIST and Secure Boot — at its core. This 100-pin TQFP entry-level microcontroller helps meet specific compliance requirements. The device integrates advanced features, including dual CAN FD interfaces, a noise and water-tolerant peripheral touch controller (PTC) with Driven Shield+, and Secure Boot to authenticate code before it runs. For software support, the EV81X90A Curiosity Pro is compatible with AUTOSAR, an open software architecture enabling designers to change to lower-level hardware but keep the original application code. To enhance and aid development, the EV81X90A also has Arduino Uno and mikroBUS™ interfaces, and three extension headers to interface with Xplained Pro extension boards for rapid prototyping and expanded functionality. The EV81X90A development board is well suited for a variety of applications, including industrial control systems, home automation systems, medical devices, and robotics.
Full press release here: https://eu.mouser.com/newsroom/publicrelations-microchip-ev81x90a-curiosity-pro-2023final/
New Distribution Agreement – Mouser Signs Global Distribution Agreement with EnOcean for Sustainable IoT Solutions
Mouser announces a new global distribution agreement with EnOcean, the pioneer of energy harvesting devices and sensor-to-cloud solutions for sustainable Internet of Things (IoT) applications. EnOcean's family of tools and interfaces for Smart Building applications simplifies the commissioning and integration of control networks in IoT systems based on the ISO/IEC 14908-1 Local Operating Network (LON) protocol and other open standards. EnOcean provides solutions that facilitate integration of LON devices with energy harvesting EnOcean devices for building automation, smart homes, lighting control, industrial applications, and more. LON network design is made easier using the new EnOcean IzoT™ Commissioning Tool (CT), available at Mouser Electronics. This Commissioning Tool allows designers to draw networks using the integrated Microsoft Visio tool, automatically configuring communication with LON devices and matching their configuration to the drawing. Other products from EnOcean include the U60 FT and U60 TP-1250 DIN USB network interface expansion modules, the U60 FT USB network interface modules and the EnOcean U70 PL-20 USB network interface expansion module.
Full press release here: https://eu.mouser.com/newsroom/publicrelations-enoceon-new-manufacturer-2023final/
New Product – Mouser Meets Wireless Designers' Needs with Expansive Qorvo Wi-Fi 6/6E Portfolio
Mouser offers a wide selection of Qorvo Wi-Fi® 6/6E (802.11ax) solutions, providing power-efficient and reliable whole-home coverage for applications such as smart home, Internet of Things (IoT), industrial IoT (IIoT) and more. Wi-Fi 6/6E offers a clear advantage over previous Wi-Fi variants, as it not only uses a higher data rate but also simultaneously uses as many channels in the 2.4 GHz or 5.0 GHz band as possible. Wi-Fi 6/6E optimises total throughput without increasing energy usage or PCB space by using multiple channels concurrently without interfering with each other. Plus, the Wi-Fi 6/6E distributed architecture makes it a key part of Matter, a new protocol and foundation for connected things. Qorvo's front end modules (FEMs) provide an integrated front-end solution for Wi-Fi 6/6E applications. These devices combine primary functions, such as power amplifiers (PA), low noise amplifiers (LNAs), switch solutions, filters, power management and device matching in a single package. Mouser offers the QPF7250 FEM, the wideband QPF4730, the QPF7551 FEM, the QPF7552 FEM and the edgeBoost (bandedge) and coexBoost™ (coexistence) BAW filters.
Full press release here: https://eu.mouser.com/newsroom/publicrelations-qorvo-wifi-6-6e-2023final/
To see more new products and Mouser news, go to https://eu.mouser.com/pressroom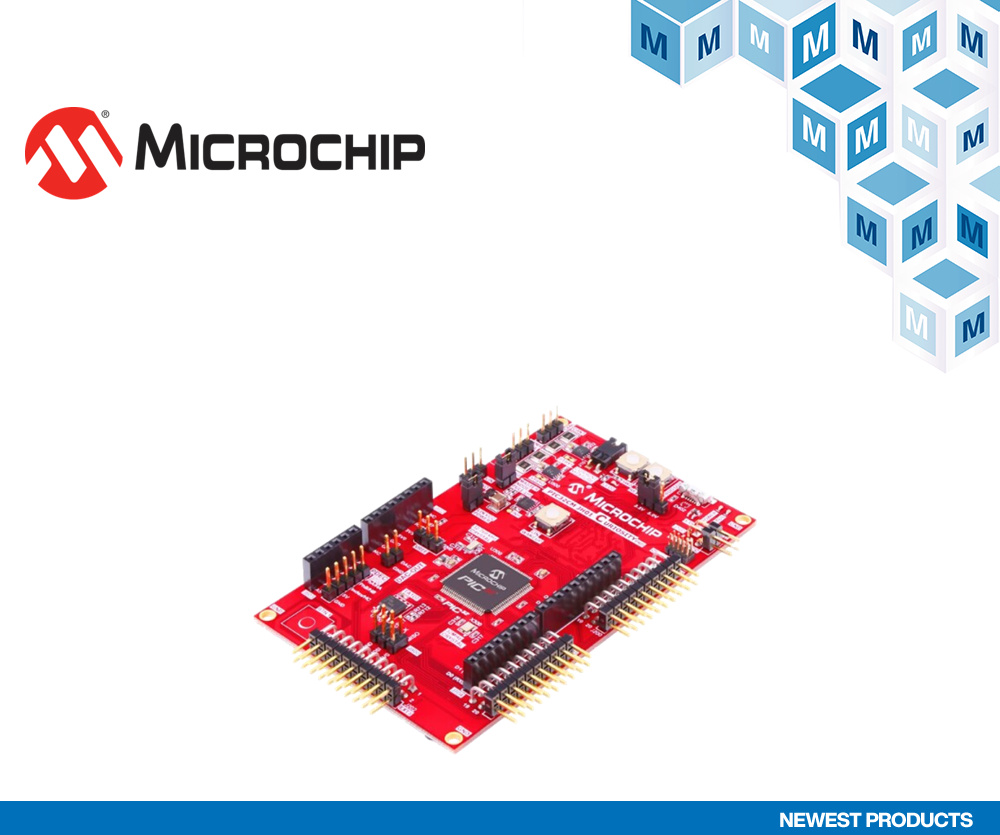 About Mouser Electronics
Mouser Electronics, a Berkshire Hathaway company, is an authorised semiconductor and electronic component distributor focused on New Product Introductions from its leading manufacturer partners. Serving the global electronic design engineer and buyer community, the global distributor's website, mouser.com, is available in multiple languages and currencies and features more than 6.8 million products from over 1,200 manufacturer brands. Mouser offers 27 support locations worldwide to provide best-in-class customer service in local language, currency and time zone. The distributor ships to over 650,000 customers in 223 countries/territories from its 1 million-square-foot, state-of-the-art distribution facilities in the Dallas, Texas, metro area. For more information, visit https://www.mouser.com/.