24. juni 2016
PADS Professional
Built for the independent, multi-discipline hardware engineer who does it all, PADS Professional utilizes Xpedition® technology that can handle the most demanding and complex designs, where other solutions fail.
PADS Professional is powerful, but it's also easy to learn, use, and afford. It's designed to give the experienced user all the horsepower they need, yet intuitive, so casual or occasional users can accelerate their time to productivity.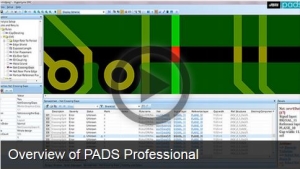 The full flow of PADS Professional lets you design, validate and manufacture PCB-centric systems incorporating advanced FPGA devices. We provide an array of design and library translators to facilitate migration from competitive platforms.
For more information please call us (45) 898 82 34 2 or drop us an email info@innofour.com