24. april 2023
Mouser-Supported Formula E Team Heads to Germany for Berlin Double Header
Mouser Electronics, Inc., the New Product Introduction (NPI) leader™ empowering innovation, is ready to cheer on the DS PENSKE Formula E race team in Berlin, Germany, for rounds 7 and 8 of the Season 9 ABB FIA Formula E World Championship. The race weekend will kick off on April 22 for round 7 and April 23 for round 8.
The DS PENSKE team is coming off a strong showing in Brazil, where the team earned pole position for the March 25 race, ultimately ending the weekend with a double Top 10 finish. The Berlin races will again be taking place at the historic Tempelhof Airport. The concrete slabs of the tarmac will make for a highly abrasive racing surface which will cause some interesting strategies to be deployed to deal with energy management and tire wear. The circuit has ten turns and a nice flowing layout where passing opportunities will be plentiful.
The DS PENSKE Formula E racing team has also recently earned the FIA Three-Star Environmental Accreditation. The FIA Environmental Accreditation Program is aimed at helping motorsport teams and mobility stakeholders worldwide to measure and enhance their environmental performance. To achieve accreditation, applicants must demonstrate the existence of a variety of environmental standards, transparently document them in detail in an environmental management system and define clear sustainability goals.
By awarding the team with that special three-star accolade, FIA recognizes that they demonstrate best practices and the commitment to seek continual improvement through the implementation of an environmental management system.
Mouser is supporting the DS PENSKE team for the 2023 globe-trekking Season 9, in collaboration with TTI, Inc. and valued manufacturers Molex and KYOCERA AVX. Mouser and Molex have been partnering to sponsor Formula E racing since 2015.
Formula E is an international, fully electric street racing series. Using the very latest technology, the DS Performance Team has stretched the boundaries of efficiency and performance with the DS E-TENSE powertrain and software. Racing is all about speed and endurance, and racing sponsorships are an innovative way for Mouser to communicate its performance-driven business model and promote the newest technologies from its manufacturer partners.
To learn more about the Mouser-backed DS PENSKE Formula E team and view the Formula E schedule, visit https://eu.mouser.com/formula-e/.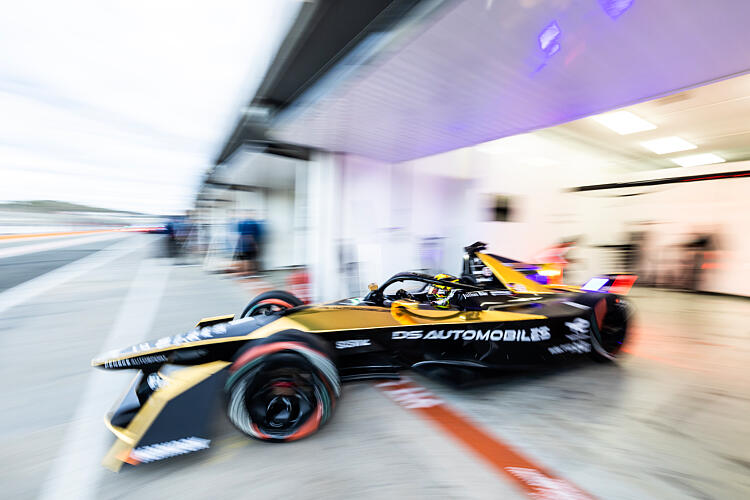 About Mouser Electronics
Mouser Electronics, a Berkshire Hathaway company, is an authorised semiconductor and electronic component distributor focused on New Product Introductions from its leading manufacturer partners. Serving the global electronic design engineer and buyer community, the global distributor's website, mouser.com, is available in multiple languages and currencies and features more than 6.8 million products from over 1,200 manufacturer brands. Mouser offers 27 support locations worldwide to provide best-in-class customer service in local language, currency and time zone. The distributor ships to over 650,000 customers in 223 countries/territories from its 1 million-square-foot, state-of-the-art distribution facilities in the Dallas, Texas, metro area. For more information, visit https://www.mouser.com/.