15. juni 2022
Mouser Now Stocking UnitedSiC (Now Qorvo) UF4C/SC 1200V Gen 4 SiC FETs for Power Applications
Mouser Electronics, Inc., the industry's leading New Product Introduction (NPI) distributor with the widest selection of semiconductors and electronic components™, is now stocking the UF4C and UF4SC 1200 V silicon carbide (SiC) FETs from UnitedSiC (now Qorvo®). Part of the extensive line of high-performance SiC FETs, this fourth-generation family of devices offers industry-leading figures of merit in on-resistance, suiting it to power solutions in mainstream 800 V bus architectures in applications such as on-board chargers for EVs, industrial battery chargers, industrial power supplies, DC-DC solar inverters, and more.
The UF4C/SC SiC FETs, available from Mouser Electronics, provide designers with multiple on-resistance and package options. The 1200 V SiC FETs are offered in versions with on-resistance (RDS(on)) values of 23 mΩ to 70 mΩ and either a three-lead TO-247-3L package or a four-lead TO-247-4L package. The TO-247-4L package incorporates a Kelvin gate to deliver ultra-low gate charge and exceptional reverse recovery characteristics, enabling designers to switch inductive loads and any application requiring a standard gate drive.
All the devices in the UF4C/SC family can be safely driven with standard 0 V to 12 V or 15 V gate drive voltage, creating a suitable replacement for silicon IGBTs, FETs, or super-junction devices without changing the gate drive voltage. Other notable features of the UF4C/SC SiC FETs include an exceptional threshold noise margin preserved with a true 5 V threshold voltage, excellent reverse recovery, and a built-in ESD gate protection clamp.
To learn more, visit https://eu.mouser.com/new/unitedsic/unitedsic-uf4csc-1200v-gen4-sic-fets/.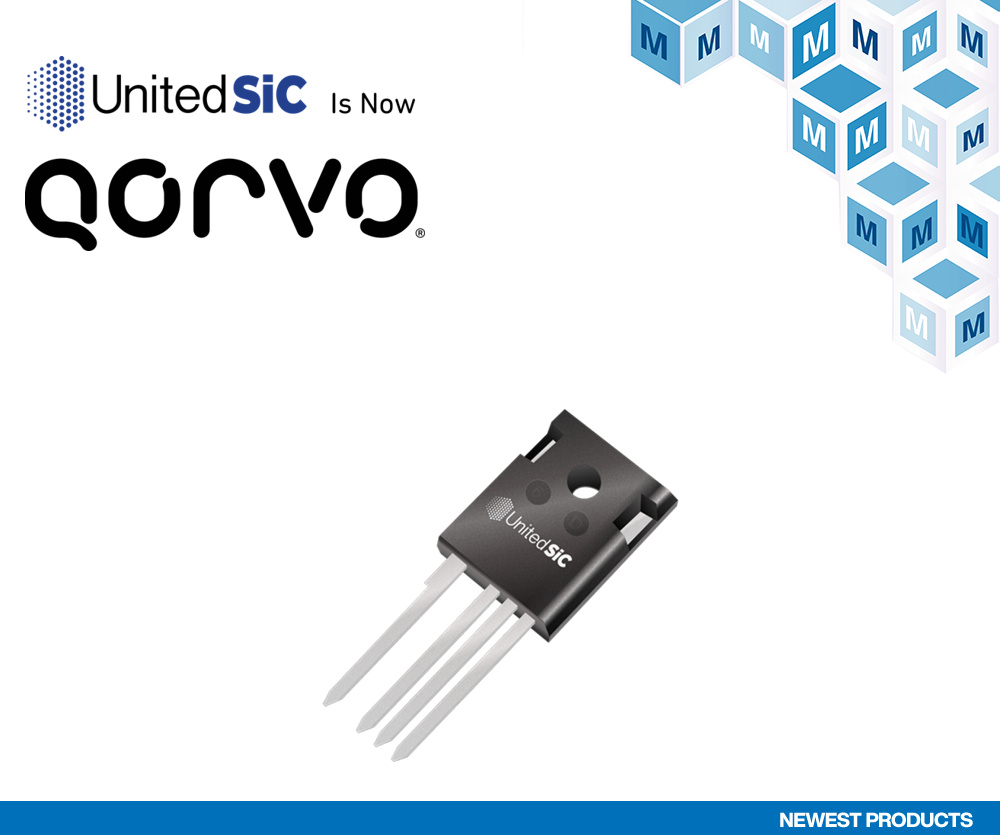 About Mouser Electronics
Mouser Electronics, a Berkshire Hathaway company, is an authorised semiconductor and electronic component distributor focused on New Product Introductions from its leading manufacturer partners. Serving the global electronic design engineer and buyer community, the global distributor's website, mouser.com, is available in multiple languages and currencies and features more than 6,8 million products from over 1.200 manufacturer brands. Mouser offers 27 support locations worldwide to provide best-in-class customer service in local language, currency and time zone. The distributor ships to over 650.000 customers in 223 countries/territories from its 93.000 square-meter, state-of-the-art facilities in the Dallas, Texas, metro area. For more information, visit https://www.mouser.com/.