15. marts 2023
Mouser Electronics Projects Continued Growth in 2023 for EMEA Market
Mouser Electronics, Inc., the industry's leading New Product Introduction (NPI) distributor with the widest selection of semiconductors and electronic components™, predicts steady growth for the company in the EMEA market this year. With over one million parts available to sell, Mouser has the widest selection of products worldwide and has broadened its line card by adding more than 170 new manufacturers in the last two years.
Mouser anticipates that key drivers for 2023, including 5G, Internet of Things (IoT), artificial intelligence, robotics and electric vehicles (EVs), coupled with many applications across the industrial, transportation, communications and data sectors, will continue to accelerate overall consumption and demand for semiconductors and electronic components.
"Supply chains continue to improve, and inventory is a crucial factor for mapping this year's growth," expressed Mark Burr-Lonnon, Senior Vice President of Global Service and EMEA and APAC Business. "Thanks to our unique business model, we are in a strong position with $1.6 billion (USD) in inventory."
While industry forecasts project some levelling out of the market, compared to recent years of steep growth, Mouser expects a good year with roughly 5-10 % revenue growth in the EMEA region, not only in sales but also through product portfolio additions, facilities' expansions, and adding to their roster of 1,200 manufacturer partners. Additionally, Mouser continues to invest in its commitment to deliver best-in-class customer service with its 10 Customer Service Centre branches across EMEA, employing more than 250 staff members.
In 2022, Mouser's EMEA market saw a 30.4% increase in sales, while total global revenue increased by 25%. Key regions include:
● 36.9% revenue growth in Germany
● 41.8% revenue growth in the United Kingdom
● 33.2% revenue growth in France
● 22% revenue growth in Italy
In the last several years, to accommodate growth, Mouser has greatly expanded its distribution operations, including the investment of an AutoStore, as well as the world's largest installation of 138 Vertical Lift Modules (VLM) to assist with order processing at its Global Headquarters and Distribution Centre, located in Texas, USA.
For more Mouser news, visit https://eu.mouser.com/newsroom/.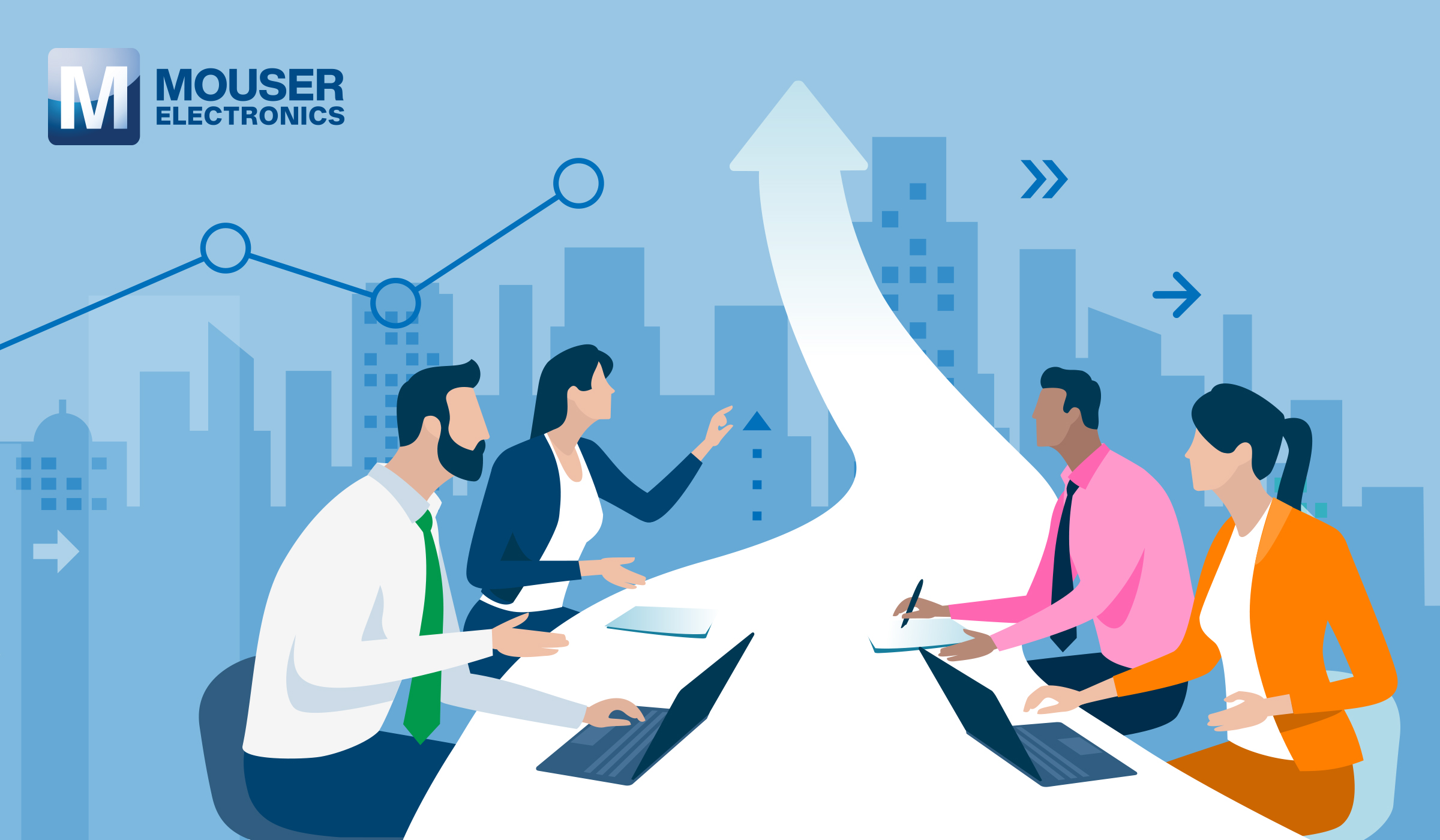 About Mouser Electronics
Mouser Electronics, a Berkshire Hathaway company, is an authorised semiconductor and electronic component distributor focused on New Product Introductions from its leading manufacturer partners. Serving the global electronic design engineer and buyer community, the global distributor's website, mouser.com, is available in multiple languages and currencies and features more than 6,8 million products from over 1.200 manufacturer brands. Mouser offers 27 support locations worldwide to provide best-in-class customer service in local language, currency and time zone. The distributor ships to over 650.000 customers in 223 countries/territories from its 93.000 square-meter, state-of-the-art facilities in the Dallas, Texas, metro area. For more information, visit https://www.mouser.com/.