17. november 2017
Mouser Electronics Now Stocking Murata's DMH Series Ultra-Thin Supercapacitor for Wearables, Smart Devices
Mouser Electronics Now Stocking Murata's DMH Series
Ultra-Thin Supercapacitor for Wearables, Smart Devices
November 17, 2017 – Mouser Electronics, Inc., the industry's leading New Product Introduction (NPI) distributor with the widest selection of semiconductors and electronic components, is now stocking the DMH Series supercapacitor from Murata. Featuring an ultra-thin profile of just 0.4mm, the DMH series supercapacitor is designed for peak power assist in wearables, medical patches, e-paper devices, smart cards, and other space-constrained mobile devices.
The Murata DMH Series supercapacitor, available from Mouser Electronics, delivers high power with a low equivalent series resistance (ESR) of 300 milliohms at 1 kHz. The capacitor also provides a high peak voltage of 4.5 V and exhibits stable output characteristics over a wide operating temperature range of minus 40 to 85 degrees Celsius.
The DMH Series supercapacitor offers more than 100 times the energy storage than ceramic capacitors and electrolytic capacitors with a longer work life than ordinary secondary batteries. The device is ideal for peak power assist in small electronics, helping to increase output and power stability.
In addition to peak power assist applications, such as LED flash, audio circuits, and power amplifiers, engineers can incorporate the DMH Series supercapacitor into designs for high-power backup and energy-harvesting applications.
To learn more, go to http://www.mouser.com/murata-dmh-supercaps/.
Mouser / Murata DMH Series Supercapacitor
With its broad product line and unsurpassed customer service, Mouser strives to empower innovation among design engineers and buyers by delivering advanced technologies. Mouser stocks the world's widest selection of the latest semiconductors and electronic components for the newest design projects. Mouser Electronics' website is continually updated and offers advanced search methods to help customers quickly locate inventory. Mouser.com also houses data sheets, supplier-specific reference designs, application notes, technical design information, and engineering tools.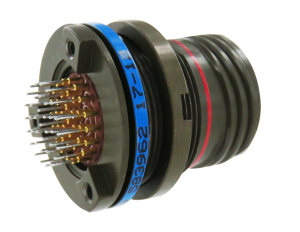 About Mouser Electronics
Mouser Electronics, a Berkshire Hathaway company, is an award-winning, authorized semiconductor and electronic component distributor focused on rapid New Product Introductions from its manufacturing partners for electronic design engineers and buyers. The global distributor's website, Mouser.com, is available in multiple languages and currencies and features more than 4 million products from over 600 manufacturers. Mouser offers 22 support locations around the world to provide best-in-class customer service and ships globally to over 550,000 customers in 170 countries from its 750,000 sq. ft. state-of-the-art facility south of Dallas, Texas. For more information, visit https://www.mouser.com/.
About Murata
Murata is a worldwide leader in the design and manufacture of ceramic passive electronic components, wireless connectivity modules, and power conversion technologies. Since its establishment in Kyoto in 1944, Murata has contributed to the advancement of society and the evolution of the electronics industry. The company's innovations can be found in a wide range of applications: mobile phones, home appliances, automotive electronics, energy management systems, healthcare devices, and more. Today, Murata is a global enterprise with over 100 offices worldwide. Aspiring to the slogan, "Innovator in Electronics®," approximately 48,000 Murata employees strive every day to develop promising new technologies, "world's first" innovations, and products shaping the future of electronics, all toward enabling customers to realize their vision.
Trademarks
Mouser and Mouser Electronics are registered trademarks of Mouser Electronics, Inc. All other products, logos, and company names mentioned herein may be trademarks of their respective owners.
Further information, contact:

Kevin Hess, Mouser Electronics

Senior Vice President of Marketing

(817) 804-3833

For press inquiries, contact:

Nick Foot, BWW Communications

PR Director

+44 (0) 1491 636393