10. december 2021
Mouser Electronics Now Distributing Fujitsu Semiconductor Memory Solution Products
Mouser Electronics, Inc., the industry's leading New Product Introduction (NPI) distributor with the widest selection of semiconductors and electronic components, proudly announces that it now distributes ferroelectric random access memory (FRAM) and large-density resistive random access memory (ReRAM) products from Fujitsu Semiconductor Memory Solution.
Fujitsu FRAMs are new-generation non-volatile memories that meet engineers' needs for higher read/write endurance, faster writing speed, and lower power consumption compared to EEPROM. Fujitsu FRAM is available from Mouser in both serial (SPI and I²C) and parallel interfaces and in a wide range of compact, high-density package types. Memory size options are available from 4 Kbits up to 8 Mbits. Fujitsu was the first company to start mass production of FRAM, in 1999. The company's FRAM products can be found in many key applications, including automotive, industrial, medical and consumer products.
Featuring an SPI interface, Fujitsu ReRAM operates at a wide range of power supply voltages from 1.6 V to 3.6 V. The EEPROM-compatible device features very low power consumption of just 0.15 mA in read state and 1.5 mA in write, which, combined with its 8-Mbit density, makes it ideal for small, battery-operated wearable devices such as hearing aids, smartwatches, and smart glasses.
To learn more, visit https://eu.mouser.com/manufacturer/fujitsu-semiconductor/.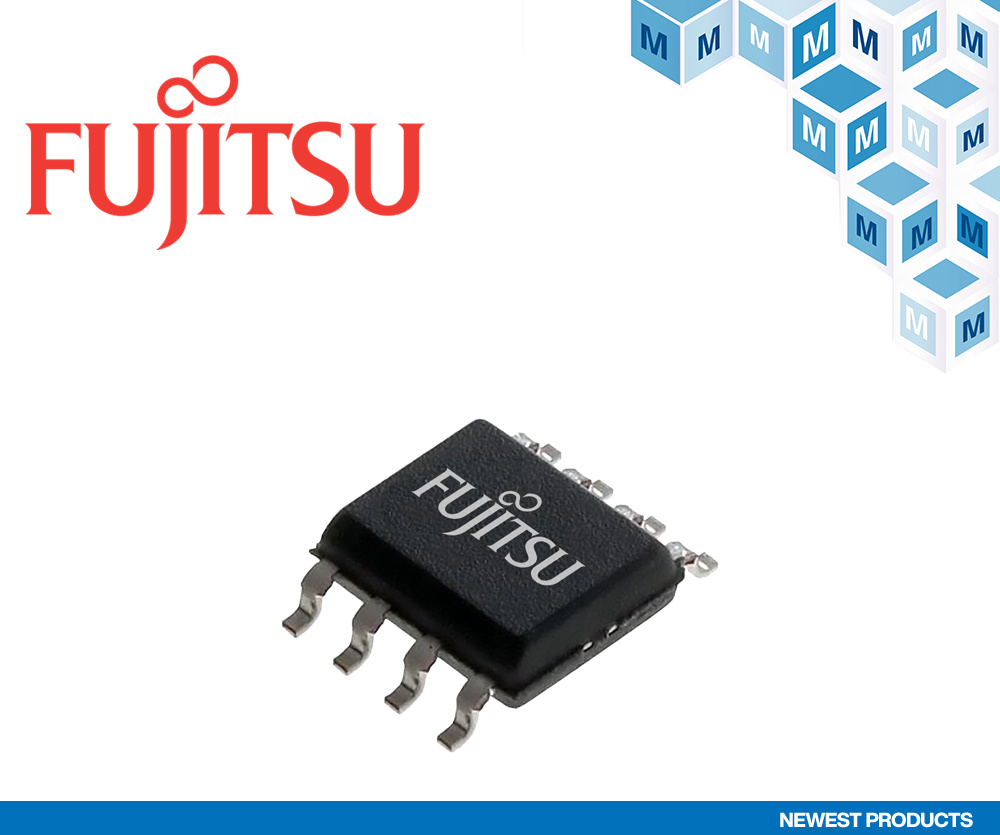 About Mouser Electronics
Mouser Electronics, a Berkshire Hathaway company, is an authorised semiconductor and electronic component distributor focused on New Product Introductions from its leading manufacturer partners. Serving the global electronic design engineer and buyer community, the global distributor's website, mouser.com, is available in multiple languages and currencies and features more than 5 million products from over 1.100 manufacturer brands. Mouser offers 27 support locations worldwide to provide best-in-class customer service in local language, currency and time zone. The distributor ships to over 630.000 customers in 223 countries/territories from its 93.000 square-meter, state-of-the-art facilities in the Dallas, Texas, metro area. For more information, visit https://www.mouser.com/.
About Fujitsu Semiconductor Memory Solution
Fujitsu Semiconductor Memory Solution, a subsidiary of Fujitsu Semiconductor, focuses on high-quality and highly reliable new generation non-volatile memory like Ferroelectric Random Access Memory (FRAM) and Resistive Random Access Memory (ReRAM).