5. juni 2023
Mouser Electronics Empowers Innovators with Practical Tools for Implementing Machine Learning
In-Person Workshop on Machine Learning on Edge Devices, Munich, 7 June
Mouser Electronics, Inc., the New Product Introduction (NPI) leader™ empowering innovation, will be hosting a new limited-space workshop to help attendees learn how to use machine learning (ML) when designing edge devices. Mouser has partnered with Edge Impulse and Silicon Labs for this Machine Learning on Edge Devices workshop, which will be held in Munich on 7 June, accommodating 45 participants.
As part of Mouser's mission to empower innovation, it is hosting this first workshop in EMEA with key technology manufacturers, designed to help hardware startups and other innovative companies develop cutting-edge solutions with the latest technologies.
"Mouser recognises the increasing significance of embedded machine learning, and we are continuously establishing partnerships with leading suppliers in this space to help demystify this trend," says Mark Patrick, Technical Marketing Manager, EMEA for Mouser Electronics. "We want to help innovators in hardware design understand the practical aspects of this transformational technology and make it more accessible."
Machine learning can be embedded in edge devices to perform complex tasks such as image recognition, natural language processing, and speech recognition. This enables design engineers to create products that are more intelligent and responsive to user input. Machine learning can also be used to improve the performance, efficiency and overall life cycle of edge devices.
Participants in this workshop will learn the benefits of shifting workloads from the cloud to the edge, as well as how to develop and deploy machine learning on any edge device using Silicon Labs microcontrollers. Attendees will also learn how to build, train and develop a machine learning algorithm for these MCUs more quickly using Edge Impulse software. An added benefit will be the experience of working with the products and getting advice from industry experts during the process.
To learn more about machine learning projects using the Edge Impulse software, visit: https://resources.mouser.com/edge-impulse
To find out more about the Machine Learning on Edge Devices workshop, visit: https://emea.info.mouser.com/ml-onedge-workshop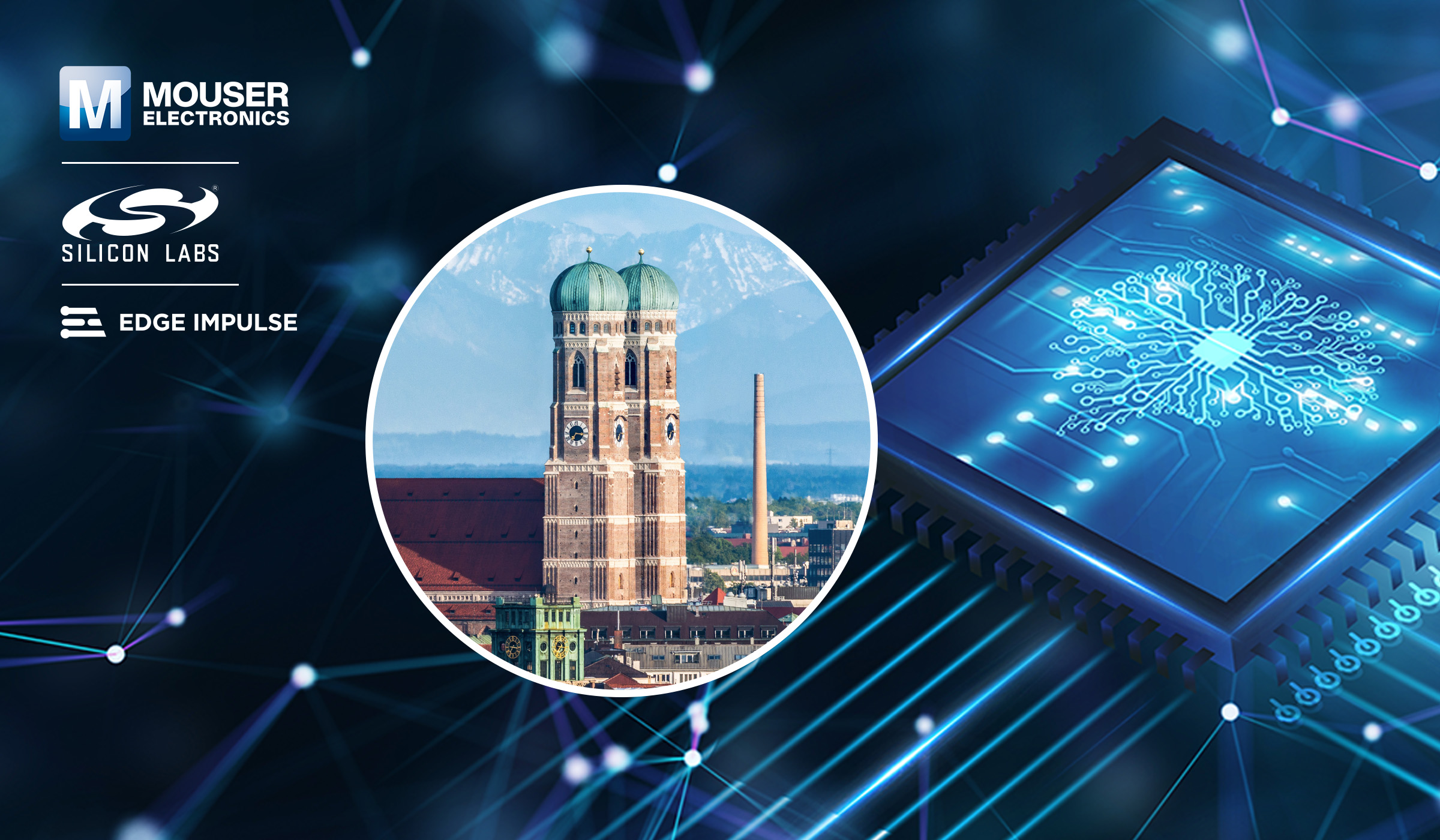 As a global authorised distributor, Mouser offers the world's widest selection of the newest semiconductors and electronic components — in stock and ready to ship™. Mouser's customers can expect 100% certified, genuine products that are fully traceable from each of its manufacturer partners. To help speed customers' designs, Mouser's website hosts an extensive library of technical resources, including a Technical Resource Centre, along with product data sheets, supplier-specific reference designs, application notes, technical design information, engineering tools and other helpful information.
About Mouser Electronics
Mouser Electronics, a Berkshire Hathaway company, is an authorised semiconductor and electronic component distributor focused on New Product Introductions from its leading manufacturer partners. Serving the global electronic design engineer and buyer community, the global distributor's website, mouser.com, is available in multiple languages and currencies and features more than 6.8 million products from over 1,200 manufacturer brands. Mouser offers 27 support locations worldwide to provide best-in-class customer service in local language, currency and time zone. The distributor ships to over 650,000 customers in 223 countries/territories from its 1 million-square-foot, state-of-the-art distribution facilities in the Dallas, Texas, metro area. For more information, visit https://www.mouser.com/.
About Edge Impulse
Edge Impulse offers the latest in machine learning tooling, enabling all enterprises to build smarter edge products. Their technology empowers developers to bring more AI products to market faster, and helps enterprise teams rapidly develop industry-specific solutions in weeks instead of years. Edge Impulse provides powerful automation and low-code capabilities to make it easier to build valuable datasets and develop advanced AI with streaming data. With over 65,000 developers, and partnerships with the top silicon vendors, Edge Impulse offers a seamless integration experience to validate and deploy with confidence across the largest hardware ecosystem. To learn more, visit edgeimpulse.com.