23. november 2021
Digilent Introducing Genesys ZU-5EV for Smarter Vision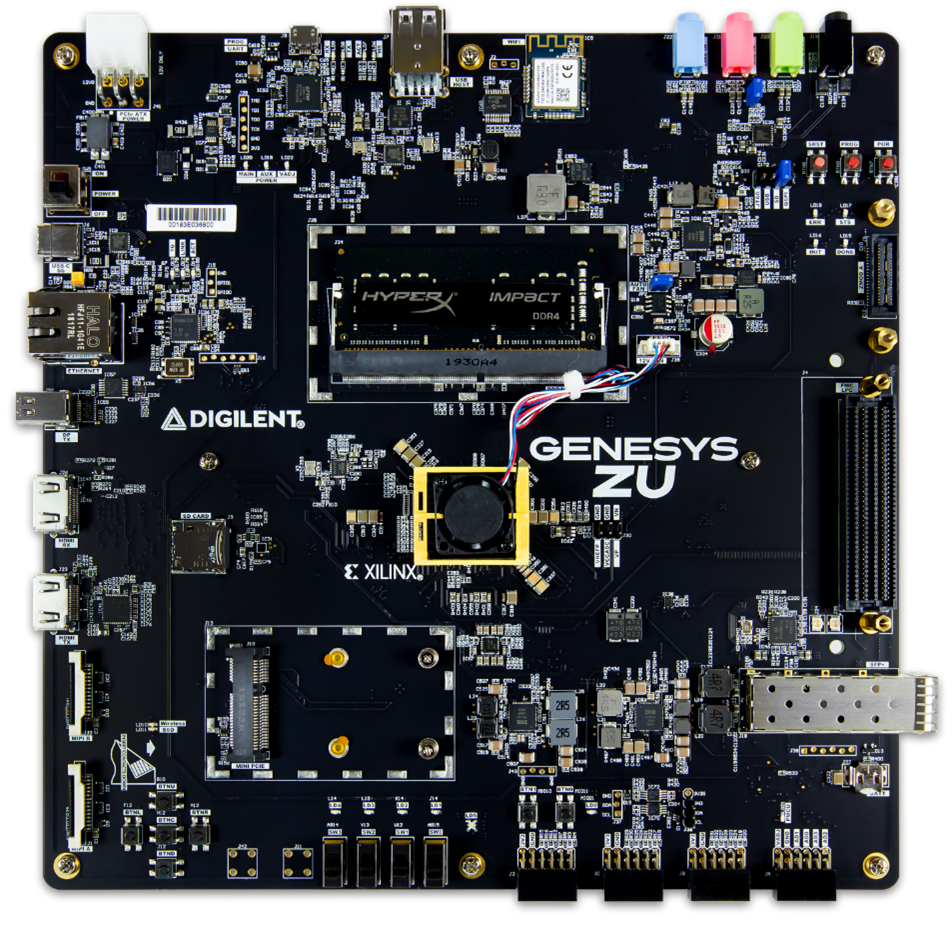 The Genesys ZU-5EV is designed with high-definition video in mind, and is ideal for multimedia, automotive ADAS, surveillance, and other embedded vision applications. The board features a Xilinx Zynq® UltraScale+™ MPSoC (Multi-Processing System on Chip) EV device. The ZU5EV is equipped with a quad-core Arm® Cortex®-A53 applications processor, dual-core Cortex-R5 real-time processor, Mali™-400 MP2 graphics processing unit, 4KP60 capable H.264/H.265 video codec, and 16nm FinFET+ programmable logic.
The excellent mix of on-board peripherals, upgrade-friendly DDR4, Mini PCIe and microSD slots, multi-camera, a video codec, and GTH transceivers allow HDMI Source, Sink, and 10G SFP+ to support a wide number of use-cases. Different specialized ports, including FMC Gigabit expansion ports, Pmod, and high-speed SYZYGY-compliant expansion module ports for our new Zmods, enable flexible expansion and easy access to a wide ecosystem of add-on modules, perfect for silicon evaluation and rapid prototyping.
The Genesys ZU-5EV is fully compatible with Xilinx's high-performance Vitis™ and Vivado® suites. This toolset melds FPGA logic design and embedded ARM software development into an easy-to-use, intuitive design flow. It can be used to design systems of any complexity, from a complete operating system running multiple server applications to a simple bare-metal program that controls some LEDs. It is also possible to treat the MPSoC as a standalone FPGA for those not interested in using the processor in their design.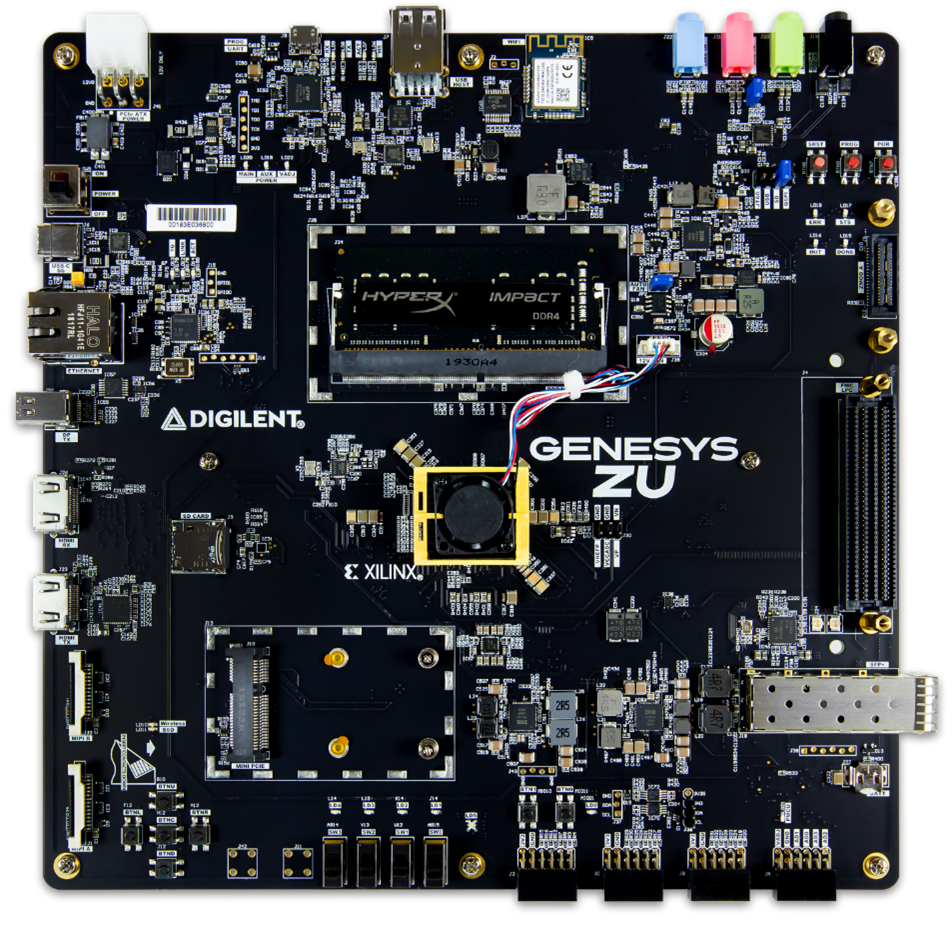 Key Features:
XCZU5EV-SFVC784-1-E (with heat sink and fan)

Quad-core ARM® Cortex-A53 Application Processing Unit
Dual-core ARM® Cortex-R5 Real-Time Processing Unit
Mali-400 MP2 graphics processing unit
256K logic cells

Memory:

4 GiB DDR4 SODIMM module
ISSI 256 MB SNOR Flash
MicroSD Card Slot

Peripheral connectivity:

USB Type-C 3.1 Gen1 Dual-Role Device
MiniPCIe / mSATA dual slot
USB 2.0 Host

Network connectivity:

4 GHz on-board WiFi
1G w/IEEE 1588 Ethernet
SIM card slot
WLAN/WWAN/LoRa: option – MiniPCIe
SFP+ 10G Ethernet

Multimedia:

2a Dual-Lane Display Port
2x Pcam Dual-Lane
Audio Codec
264/H.265
HDMI Source
HDMI Sink

Expansion:

1x FMC expansion connector
1 x FMC Gigabit
1x SYZYGY port
4x Pmod ports
Genesys ZU 5V is now available in Elfa Distrelec.