17. november 2021
congatec and SYSGO join forces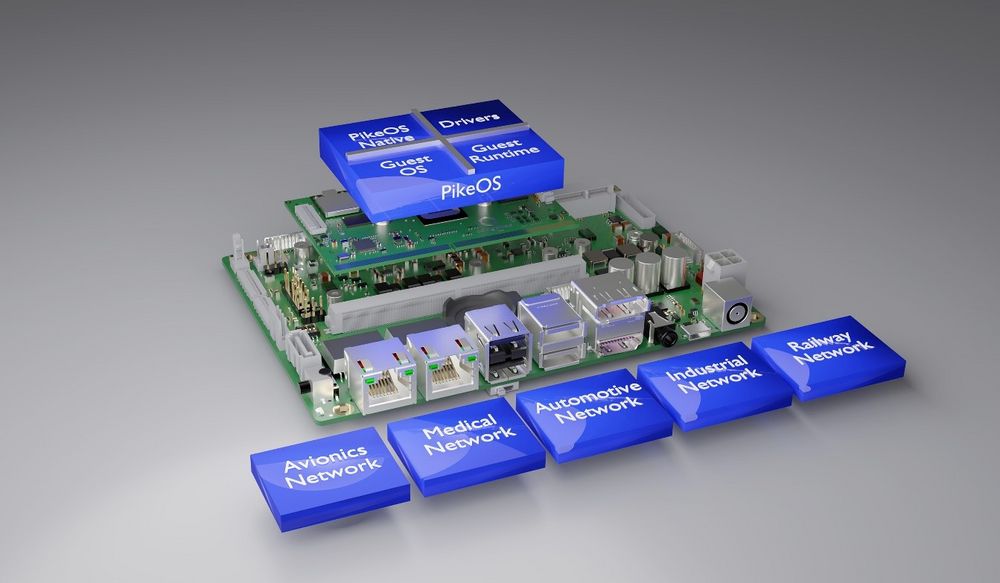 Computer-on-Modules meet functional safety and security
congatec – a leading vendor of embedded and edge computing technology – announces its strategic partnership with SYSGO, Europe's number one provider of real-time operating systems for safety and cybersecurity applications. The goal is to provide the critical systems markets – such as industrial automation, medical, smart energy, railway, commercial and autonomous vehicles or construction machinery – with Arm and x86 based turnkey solution platforms that are specifically tailored to address functional safety and cybersecurity requirements. First implementations, certifiable in appropriate designs up to ASIL B or SIL 2, will be made available on x86 and Arm Cortex based Computer-on-Modules. A typical use case is Safety Element out of Context (SEooC) as defined in ISO 26262.
Designed to simplify and shorten the development process of safety and security-critical systems, the full-service offering provided under the new partnership agreement includes comprehensive certification support for the various safety standards analogue to the ICE 61508 standard for functional safety of electronic systems. Support for the SYSGO PikeOS RTOS and hypervisor based platforms ranges from railway (EN 50129 / EN 50657), commercial and agricultural vehicles (ISO 26262), civil avionics (DO‑254), as well as PLCs in automation and process control (IEC 61508), to medical applications (IEC 62304). Customers also benefit from the PikeOS EAL3+ security certification according to the Common Criteria standard.
"The partnership with SYSGO extends the scope of congatec's existing automation, collaborative robotics and railway platforms to safety and security-critical systems. And this cooperation makes great sense for both partners, now that the latest platforms from NXP and Intel make it possible for the first time to develop functional safety-critical systems without additional hardware. The aim of the partnership is to exploit this possibility and to make it available to the customer with considerably reduced effort," explains Christian Eder, Director Marketing at congatec.
"To lower development and certification costs, manufacturers of functional safety-critical equipment focus on using pre-certified COTS software and hardware. This accelerates the development cycle, mitigates design risks for safety-critical devices, and reduces certification costs. With SYSGO as the leading European RTOS vendor we now have the right partner to offer such functional safety and security packages off-the-shelf, along with any custom design service required on the carrier board level, as and when needed," underlines Martin Danzer Director Product Management at congatec.